Elizabeth Montgomery's Son Bill Asher Amuses Fans with Stylish Grey Glasses in a Very Rare Photo
Former American stage, film, and television actress Elizabeth Montgomery's son Bill Asher shared a rare photo recently, and fans were happy to see him.
Elizabeth Montgomery's son Bill Asher amused fans with stylish grey glasses in a scarce photo on Instagram. He took to the platform writing:
"Fun shop day with Jimmy Vivino @jimmyvmusic. I am holding his 1960 Stratocaster, and Jimmy wants to walk away with this 1961 ES-335 owned by and played by Dickey Betts."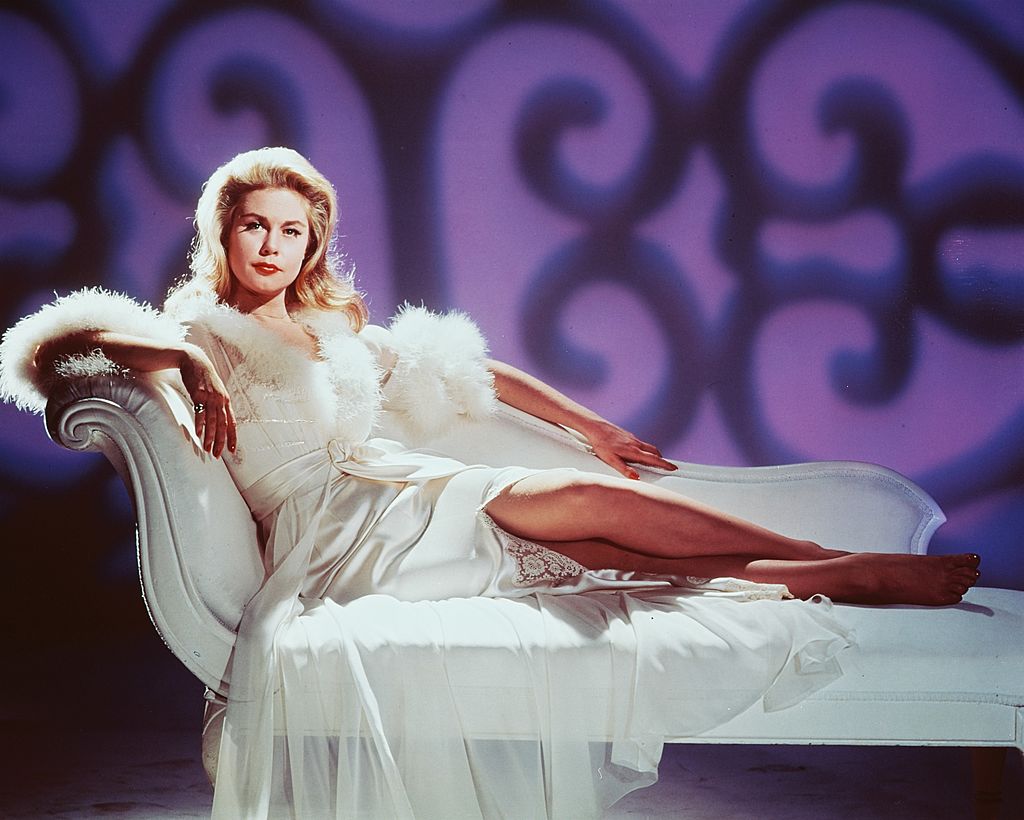 The guitar maker continued to explain that Betts bought the guitar in the mid-1990s and used it as his main guitar for many years, switching up from his iconic Les Pauls!"
He shared the instrument now belongs to his son "Duane Betts who purchased it for much-needed new frets and set up his live shows!"
Asher posted a picture of himself alongside Vivino, with both of them holding guitars and smiling from ear to ear, wearing glasses and matching black tees.
"Man, these glasses are…" a fan commented on the post while adding fire and heart-eyes emojis. Another said, "I love your job too!"
One other person was more interested in the glasses the pair were wearing, "That's cool and the glasses Bill," the user said.

A fourth shared he is jealous. "I'd be lying if I said I wasn't extremely jealous rn lol." A fifth person added, "Amazing. Guitar royalty."
Asher is the founder and luthier behind Asher Guitars and Lap Steels and is considered a master guitar craftsman by legendary musicians.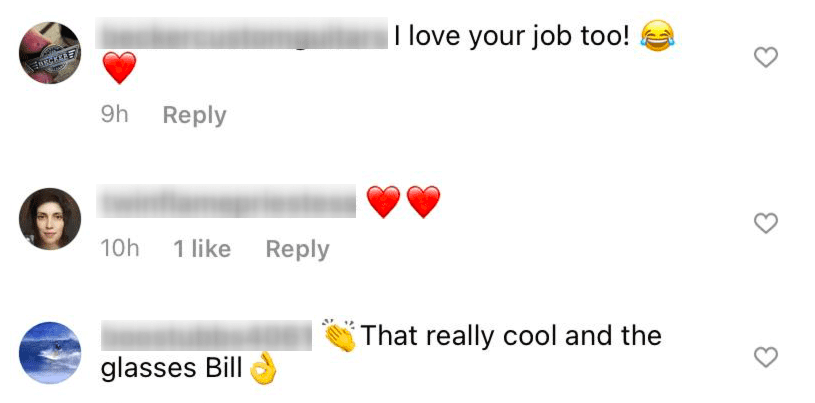 His decades of experience working on thousands of guitars has made him one of the most sought-after luthiers in the United States.
Asher's business was established in 1982 and grew into a world-renowned boutique guitar company dedicated to crafting instruments and providing superb service with attention to personal connection.
Asher Guitars sells directly to the customer with his clientele, including Ben Harper, Emily Robison, Ed Williams, Robert Ralph, Cindy Cashdollar, and Greg Leisz.

Speaking of his passion for guitars, he once revealed, "I was always a creative kid. I liked arts and music, I was a skateboarder, and I liked the whole cool culture of that scene."
The 56-year-old shared he started taking guitar lessons back in the 70s. "A couple of friends of mine played, and that's when I got hooked," he explained.
The California native pursued his love for guitars in early high school when he started playing guitar in garage bands, "and of all that."

Asher shared he liked working with his hands. "I took a woodshop class in my senior year in high school. Then I started doing some woodworking and realizing guitars are made out of wood," he said.
He told Guitar.com in April that after he graduated from high school in 1982, he bought his first guitar to a local shop. At the time, he was on summer vacation and did not want to go to college.
The store was owned by Jeff Lunsford, whom he showed what he had made while in high school and was impressed by his handy work. Lunsford dialed Asher weeks later to come to his shop as he was about to start working on a new guitar and his four years of apprenticeship began there.
Asher is one of Montgomery's children, as he has two other siblings. Film editor Rebecca Asher, 52, and their eldest brother Robert Asher, 55, a screenwriter.
Their mother was Hollywood royalty in the sixties and was well-known for her lead role on ABC's "Bewitched" series. The sitcom ran from 1964 to 1972 and was one of the network's biggest hits and Montgomery's only TV series.
She starred as Samantha, a witch who tried to avoid using her power to please her often exasperated mortal husband, an ad executive.
The mom of three was the daughter of the Hollywood star Robert Montgomery and appeared on a few films in the 1950s and 60s, including "The Court-Martial of Billy Mitchell."
She had a very complicated relationship with her father, "which colored her relationships with men most of her life," author Geoffrey Mark said. Mark was friends with Montgomery's former husband, William Asher.
The hostility towards her dad stemmed from his relationship with her mother as he was not a good spouse to his wife, and for that, his daughter resented him.
Montgomery did not like it when her father visited them and did not want him near her children as a married woman. She was looking for a man who was not like her father, cold and withdrawn towards her.
Montgomery was married four times, with her first marriage being to Frederic Gallatin Cammann from 1954-1955. She later moved on and married Gig Young in 1956 but later divorced in 1963.
That same year, she married the father of her kids, William, but the couple split in 1973. Her last marriage was to Robert Foxworth as the pair tied the knot in 1993.
Montgomery died from cancer in 1995 at her home, about a month after surgery to remove a tumor. Her family said she was 57 years old.