Vanessa Williams & Rick Fox's Only Daughter Sports Floral Strapped Dress While Going to Wedding
Vanessa Williams and Rick Fox's only daughter, Sasha, gave her fans something to swoon over after sharing stunning pictures of herself at a wedding on her Instagram page. 
American singer and fashion designer Vanessa Williams is popular for so many things. However, she first gained recognition after she made history by becoming the first African-American woman to win the Miss America title. 
It appears that the 58-year-old's multiple talents have rubbed off on her kids, especially her youngest daughter and child, Sasha Fox, who is the only child she shares with her ex-husband and former basketball player, Rick Fox.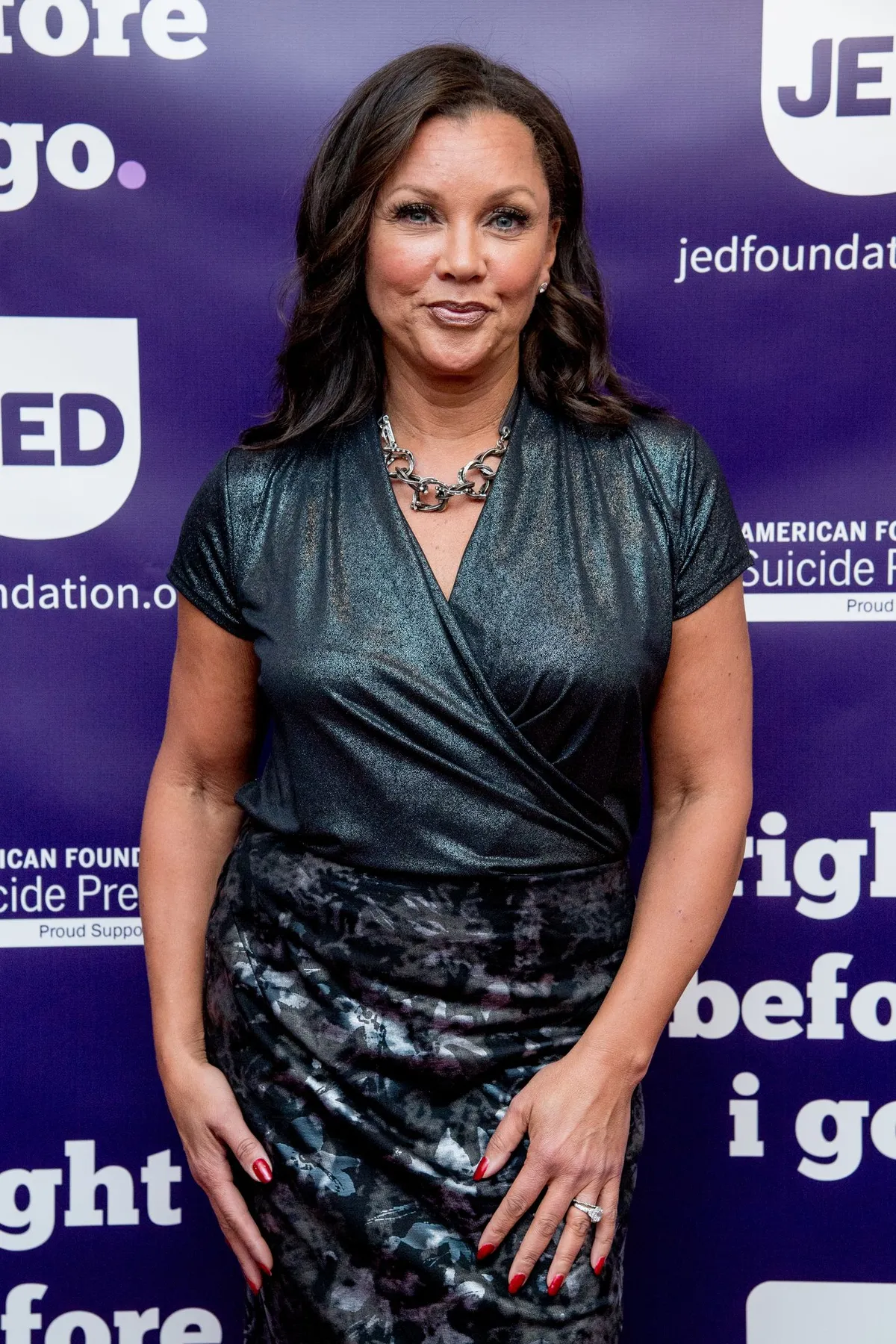 SASHA LOOKS BEAUTIFUL 
On Monday, the 21-year-old reminded her fans that she is a raving beauty with lovely snapshots she shared on her Instagram page. Sasha posted pictures of herself at a wedding ceremony with her friend. She accompanied the post with a caption that read:
"Brooke and I take on a wedding 👀🥂🌿."
Sasha looked magnificent in a floral-patterned spaghetti-sleeve dress. The fashion enthusiast showed off her beautiful skin as she stood, posing in the complimenting rays of the sun.
She rocked long knotless braids and sported light makeup, which accentuated her good looks. Sasha accessorised the elegant look with various accessories, including a golden necklace, earrings and finger rings.
She grinned from ear to ear, flaunting her arranged dental structure while holding a glass of wine. The photo was taken in a beautiful environment, with nature adding its touch of vibrance to it.
In some slides, the model stood side by side with her friend Brooke, and the duo seemed to be having lots of fun. One of the slides saw the girls donning sunglasses and taking a mirror picture together.
In the comments section, several fans expressed their delight in the images. A user also said Sasha had grown from a cute child to a gorgeous woman, and another said the model had a lovely smile. 
INSIDE SASHA'S LIFE AS A MODEL 
Seeing Sasha warm hearts on social media with lovely pictures is no surprise, as she is pursuing a career in the modelling industry. She has modelled for and in front of big names in the fashion industry.
The fashionista modelled for Serena Williams' fashion line in front of Kim Kardashian, Vogue editor Anna Wintour, amongst others. Recently, Sasha opened up about her life as a model during an interview with PopFuzion TV.
While speaking, Sasha revealed that she had no interest in modelling because she was focused on pursuing her dream as an actor and a director. She was approached when she was 18 by her mother agency Natural Models LA.
Sasha noted that after interviews and shoots, she was booked with the agency, which was the beginning of her career. She also revealed that being a model was the best job for her as a student because it was easy to manage. 
As a plus-sized model, Sasha finally encouraged other plus-sized ladies to love themselves and be comfortable in their bodies, even though it would not be easy.
A WONDERFUL RELATIONSHIP 
Apart from modelling, Sasha is also an actress. She starred in "One Fine Christmas" alongside her very supportive parents. Despite being divorced, Williams and Rick share an amazing friendship, which has allowed them to co-parent their daughter happily.
Williams once mentioned during an interview that she had had to balance her life as a mother and career woman. After her marriage with Rick ended, she focused on working and raising her kids. 
Her children's schedules came first, and her career came second, and it eventually aided her in raising her kids right. Apart from Sasha, Williams also has three children from her first marriage.