See Fantasia's Baby Trying to Pull Her Father's Beard off in New Close-up Photo
A new adorable picture shared on social media showed the sweet moment music star Fantasia's baby daughter, Keziah, spent some time with her dad.
"American Idol" alum Fantasia Barrino's toddler daughter is only a few months old, but she is already showing her lovely personality. The little one proved this in a new picture shared on her official Instagram page.
Little Keziah Taylor and her star dad, Kendall Taylor, enjoyed some daddy-daughter moments and pulled at fans' heartstrings on the timeline. Keziah also had a message for fans in the caption.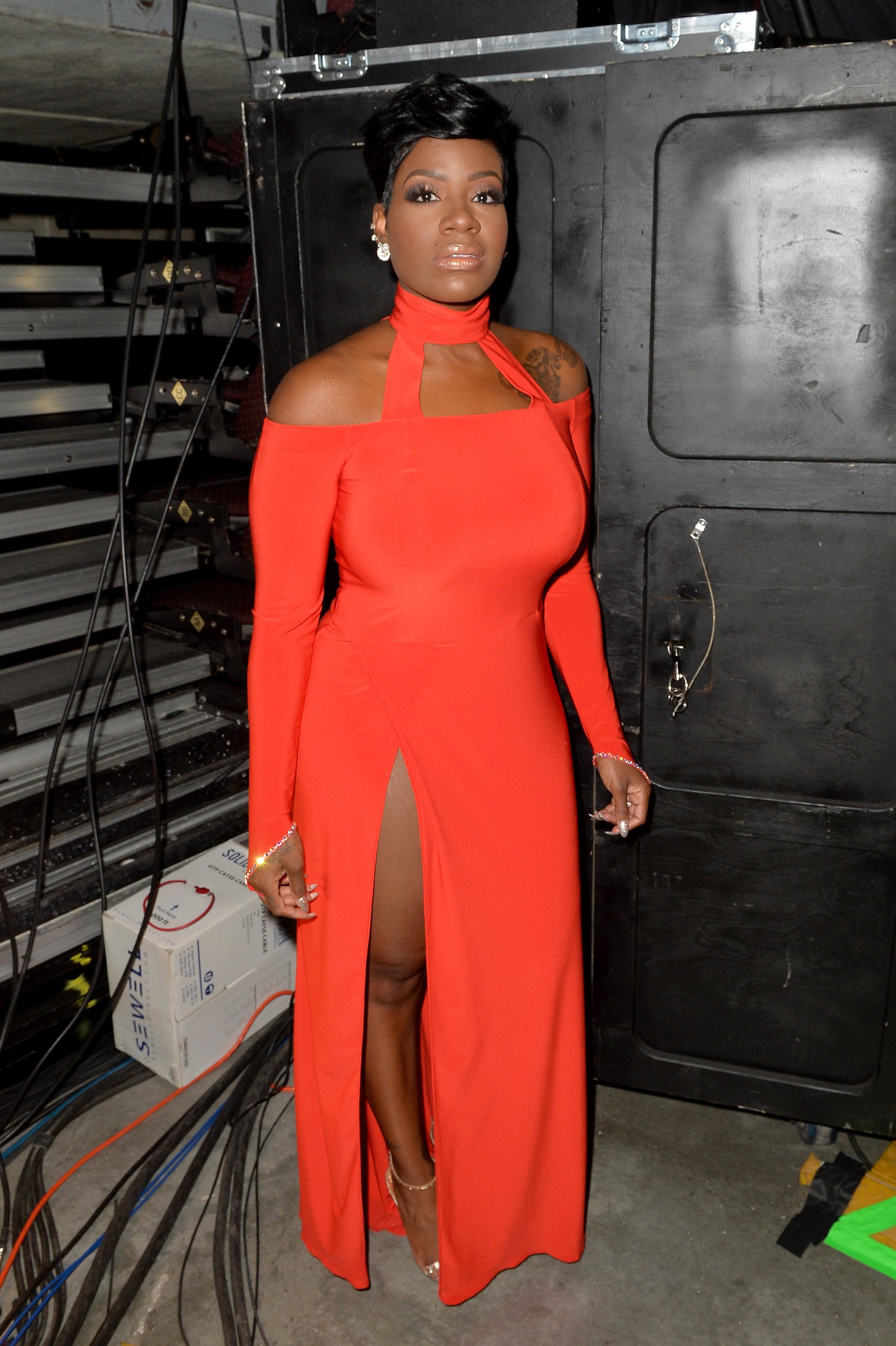 KEZIAH SPENDS TIME WITH DADDY
In the one-photo post, the baby girl's face was kept off the camera, while her body was well within the camera's view. Her clenched fist was held by an adult's pointed fingers, presumed to be her mom's.
Baby Keziah's other hand was also clutched as she fisted it around her dad's chunk of black beard sprinkled with grey hairs. The little one's grip on Kendall's facial hair was quite firm.
The star dad's face was off-camera, but his stance showed he hovered over his lovely baby daughter. The caption carried off a hilarious tone:
"Sooooooo!!!! Can someone explain to me what this is on Daddy's face? Because I keep trying to pull it off every chance I get."
KEZIAH LEAVES NICU
Last month, Fantasia delighted fans with a baby update as she made it known that her baby was certified to leave the Newborn Intensive Care Unit (NICU). The little one was there for a month after her birth.
Her happy mom shared the news on Instagram sharing a sweet photo of Keziah glammed up in an all-white outfit. The baby rocked a ruffled dress and white kiddy boots.
On her Instagram Story, Fantasia showed the decoration decked out in her luxurious home's lawn. The props included pink and blue balloons and whimsical alphabets welcoming the baby girl home. 
Keziah was born a month earlier in May, and her parents took to social media celebrating her arrival. Kendall penned a special message praising his wife and Black women. 
FANTASIA SPEAKS ON FERTILITY ISSUES
Last year in December, the award-winning singer laid it bare on "The Tamron Hall Show" as she spoke on her years-long fertility struggles. Fantasia said that she and her husband tried to have a baby for three years.
The couple concluded on medical treatments, with a focus on IVF. Fantasia shared that after examination, doctors discovered one of her fallopian tubes was closed.
This was followed by a series of treatments, and when the doctor would examine her again, the closed one was opened, and the other became closed. The then-mom-of-two said that at that point, she decided to "let God be God."
Fantasia received good news about fertility one night when she felt like something was different. She took six pregnancy tests and found out that she was expecting.
HER MOTHERHOOD JOURNEY 
While Fantasia enjoyed being a mom-to-be, she organized a delightful gender reveal party. The star mom shared the lovely details on her Instagram page. She also documented the sweet moment she and her husband popped the pink confetti. 
The 37-year-old posted a photo showing a cartoon baby image and building blocks spelling the words "baby" she also showed off the giant pink and blue balloons. The "Lose to Win" crooner shared her baby's moniker at the time.
Last month, Keziah made her first appearance in church. This came a week after she was discharged from the NICU. Her mom showed off her church glam which included a pink floral onesie and a hair bow.
Keziah is Fantasia's first child with her husband, Kendall. Fantasia's older kids are Zion and Xavier Barrino from older relationships. Just like Fantasia, Kendall also has a son, Tayshaun.