Carmelo Anthony's Ex-lover La La Flaunts Beach Body in Tan Swimsuit Posing in Stunning Photoshoot
Just when we thought the summer weather could not get hotter, La La Anthony turns up the temperature with a new Instagram post. The mother of one impressed with her swimsuit-ready physique. 
TV personality, actress, and mother of one are all positions that La La Anthony has grown familiar with over the years. She has proven that she is so much more than an NBA player's wife, which has come in handy for her divorce. 
Consequently, La La Anthony is not letting a breakup slow her down this summer. She has made moving on look effortless with her recent antics and outfits captured and shared online for her fans and followers' pleasure.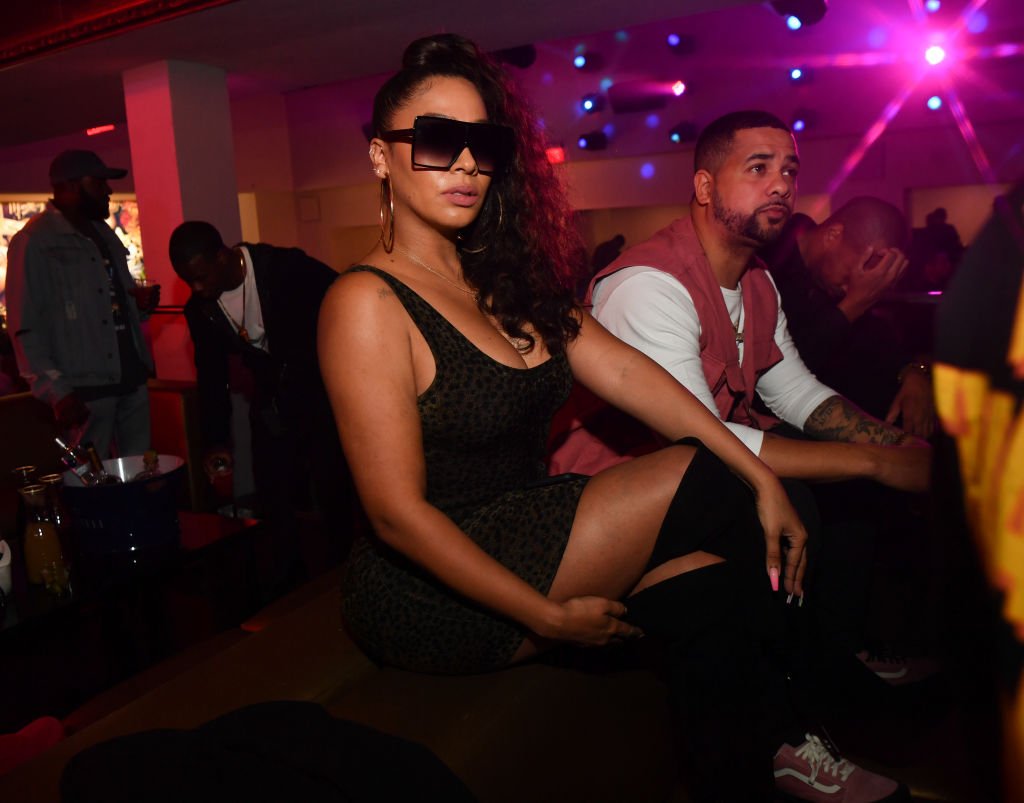 Anthony recently demonstrated why she is a key player in this hot girl summer through a recent Instagram post. The TV personality flaunts her perfect beach body in a tan swimsuit that sent her followers in a frenzy. 
Anthony gives the camera her best sultry looks in the pictures she shared in her post, demonstrating her undeniable sex appeal. Her perfectly styled hair, makeup, and nails also elevate Anthony's beauty in the pictures. 
Fashion lovers are also in for a treat with Anthony's sexy swimsuit post because of how fashionable she looks. Although the actress is barely dressed, her stunning gold accessories and fringed bikini are unquestionably stylish. 
One can't help but notice that Anthony exudes a certain bravado in the images, and she seems to know it too. She captioned the post "A different vibe," possibly alluding to the more fierce vibe she gives off in the pictures. 
Although Anthony is spreading a different vibe with her latest bikini post, it doesn't mean this is unfamiliar territory for her. Anthony is no stranger to sharing sexy and revealing pictures of herself on her Instagram page. 
There is a wide selection of gorgeous swimsuit pictures on Anthony's Instagram page to choose from. The 39-year-old even celebrated her birthday last month with a picture of herself in a jaw-dropping red bikini. 
However, Anthony's swimsuit posts are understandable, considering how fantastic her body looks right now. There is no doubt that Anthony takes very good care of herself to maintain her flawless figure. 
Although she has not revealed a specific wellness plan to keep her body in check, Anthony has opened up about some of her practices. She recently shared that she works out and eats healthier more now that she's older. 
Yet, like many of us, Anthony revealed that she is also not always consistent with her workout and eating habits. Thankfully, she shares that she realizes the importance of consistency to feel great at all times.
One thing that Anthony is consistent about, though, is her 14-year-old son, Kiyan. Anthony is a multi-hyphenated star; however, she explains that none of her roles come before being a mother: 
"Kiyan comes before any job or anything at all times, and everyone I work with or anyone who's a part of what I'm doing knows that."
Anthony is protective of her son and has been vocal about some of the restrictions she places on him as a result. For example, she revealed that the teenager could not have an Instagram account until this April. 
Anthony has also protected her son in many other ways due to raising him in the public eye. Her recent divorce from her son's father, Carmelo Anthony, was one of the things she kept from Kiyan to protect him. 
Although Anthony officially filed for divorce last year, rumors of his infidelity began in 2017. However, according to Anthony, the couple decided to time their separation to better fit their son's life transitions. 
Anthony and her estranged husband are now divorcing amicably as their son enters a new phase at school. Nonetheless, the newly single mom reveals that she and Carmelo will still demonstrate a loving front for their son.