Daily Joke: New Yorker Checks If It's Really Very Cold in Alaska
A man from New York was watching his usual primetime news bulletin when the weather forecast segment piqued his interest. The weather reporter was busy giving temperature updates for the different regions worldwide, starting with America. 
The weather reporter said that it was -58 degrees Fahrenheit in Alaska. As soon as the man heard Alaska's record-breaking freezing temperature update, he jumped in his seat and looked at his wife, who was surprised to see her husband's sudden reaction.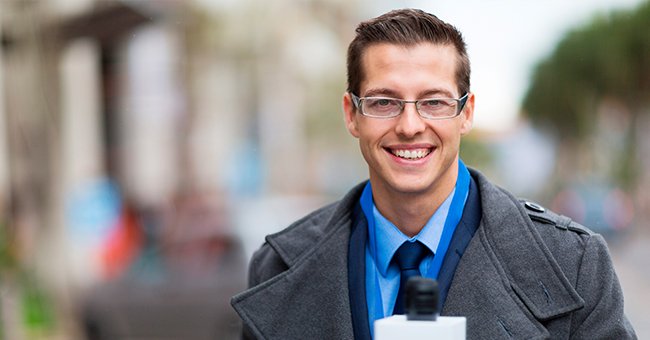 "What's wrong?" asked the wife out of sheer curiosity and concern. 
"They are overreacting! I'll call my cousin who lives there, and he'll tell me the truth," replied the man. 
Without wasting a single moment, the man grabbed his phone and called up his cousin who lived in Alaska. He was positive that the weather reporter was exaggerating, and all he wanted was reassurance from his cousin. 
As soon as his cousin picked up the phone, he missed the greeting, cut him off, and asked, "What's the weather like where you are?" 
His cousin was surprised to receive a call from him all of a sudden but thought it best not to ask him anything, so he said, 
"Uhh...It's around -4 degrees Fahrenheit, I would say." 
The man's face lit up, and he responded delightfully,
"See...I knew they were lying in the news. They said it was -58 degrees Fahrenheit." 
His cousin didn't know what to say but eventually managed to respond with, "Oh, well, it might be outside." 
MORE JOKES ABOUT COLD WEATHER
One morning, James was walking down the road. On his way, he ran into his friend Danny, whom he had not met for a long time. Danny seemed rather absorbed in his thoughts and was startled as soon as he saw James. 
"Good morning, Danny. Er... Danny, you're wearing a glove on one hand and none on the other. Did you know?" asked James. 
"Yes, well, I heard the weather forecast this morning, you see," said Danny. 
"The weather forecast?" inquired James, who was confused regarding Danny's response. 
"Yes, the weather forecast," answered Danny. "The forecaster said, on the one hand, it might be fine, but on the other hand, there might be some rain," replied Danny. 
In another joke, a wife sent his husband a text message on a cold winter morning. Apparently, she was facing some trouble and didn't know what to do. 
"Windows frozen, won't open," read the wife's message. 
Her husband was quick to reply and said, "Gently pour some lukewarm water over it." 
The wife did as her husband had advised. After five mutes, she texted him back,
"Computer is really screwed up now."
The husband clearly misinterpreted the wife's text message! If you enjoyed reading these jokes, you might like this one about an Indian Chief who calls the meteorological center to find out if winter will be cold.
Have a joke or a funny story to share? Please send it to info@amomama.com with the subject: Subscriber Joke.