Rick Fox & Vanessa Williams' Daughter Shows Strong Likeness to His Sister in Rare Family Photo
Rick Fox and Vanessa Williams' daughter Sasha Fox proves that the Fox's have strong genes as she shows a striking resemblance to her aunt in a never-before-seen post.
Former beauty queen, actress, and entrepreneur is the mother of Sasha Fox, a young model with adorable features. The entertainer shares her mini-me with former husband and retired sports star, Rick Fox.
In a recent post, Wiliams blessed fans with a rare family photo featuring Sasha, her mom, Rick's sister— Jeanene, and a few others.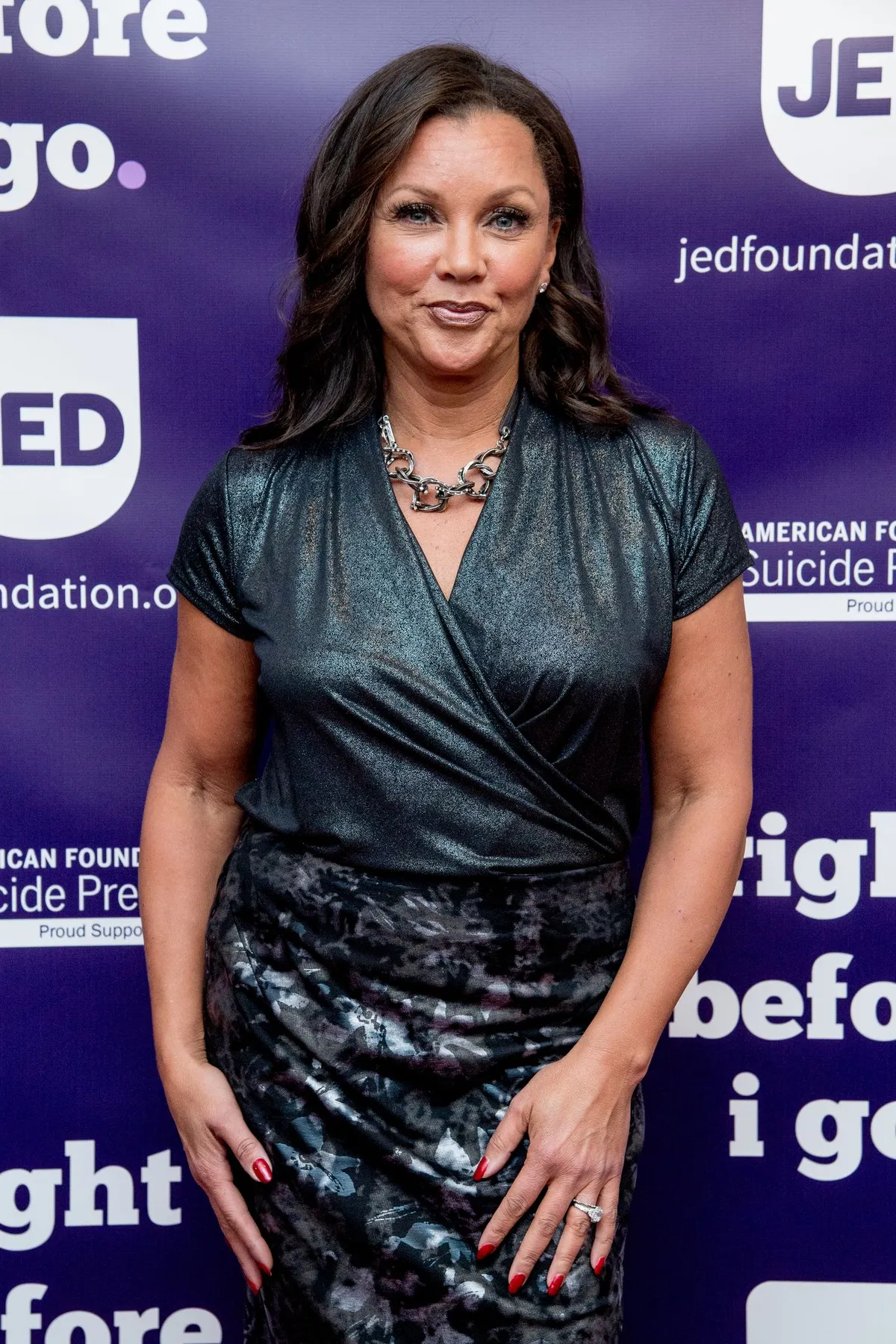 The crew, made up of four women behind a table and one man behind the ladies, were out in the Bahamas enjoying a pleasant meal by Marcus cooks. They all smiled as they posed in their colorful and casual looks.
There was no food in sight, but their wine glasses and cups had been placed strategically, and it made a beautiful effect of fine dining on the brown wooden table.
Sasha sat next to her mom; still, it was easy to notice that she inherited her dad's strong genes, as the youngster resembled her aunt, who was on the other end. Williams captioned the shot:
"A million thanks to the amazing @marcuscooks for a delicious Bahamian dinner. Best of luck for your opening Saturday."
ALL ABOUT SASHA'S LOOK ALIKE
Jeanene Fox is the younger sibling of NFL icon Rick Fox. While her brother established himself in sports, she chose to venture into the modeling world.
At age 15, Jeanene began modeling under Elite Modeling Management Agency, LA and has continued on that path to date. Like her look-alike niece, she has appeared in Magazines, including the Sports Illustrated Swimsuit cover Issue and numerous TV commercials.
Alongside a career in the fashion industry, Sasha's aunt is an interior designer, and her Instagram portrays her incredible, luxurious works. 
WHO IS SASHA FOX?
Sasha Fox is a talented model representing plus-size women who confidently put her figure on display. The young Fox is great at garnering attention via her scintillating photos while rocking daring threads via her Instagram.
Not long ago, she dazzled fans by rocking a seafood green CUUP swimwear. The post received a lot of applause and likes from fans.
Her mom is also a fan of her works; on one occasion, the actress shared and gushed over a photo of her stunning model daughter, a post that fans also fawned over. 
CO-PARENTING WITH RICK
Williams has been married three times and has four kids from her marriages. Rick was her second husband, and they separated after five years of marriage.
At the time, their daughter was four; despite their failed romance, the duo was committed to parenting their child amicably and announced that she is their priority. 
Since then, the former couple has maintained a friendly relationship, and they support the young lady. In return, Sasha celebrates her parents by posting loving snaps revealing their invaluable connection.
WILLIAMS ON MARRIAGE
The former beauty queen is currently in her third marriage with renowned accountant Jim Skrip. Even though she ended things with two men, the mother of four is not bitter but thankful about the experiences.
She also has nothing but excellent records about her ex-husbands; instead of playing the blame game, the actress chooses to enlighten others on her concept of marriage.
While speaking to Glamour, she outlined how being a career woman and putting motherhood affected her first marriage with Ramon Hervey II, with who she has three kids, and how her career barricaded a happy-ever-after with Rick.
Now, she knows how to manage the entire situation with the gathered knowledge, plus her kids are grown; the youngest is a 21-year-old University student.