Daily Joke: Woman Scolds Priest and Doctor at Her Husband's Funeral
After concluding the funeral ceremony of a young man, his wife, his doctor, and the priest sat on a pew talking. The conversation was interrupted when the priest suddenly said he had a confession to make.
The priest turned to the new widow and explained that before her husband died, he gave him an envelope of $250,000 and requested that he lay it in the casket with him.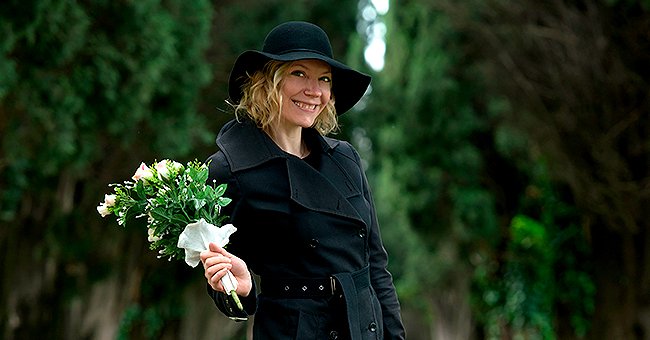 The priest continued with his confession explaining how he was very aware of the late man's wealth and love for his money. He noted that he had intended to honor the dead man's request, but he realized that many people need that money.
So, due to the number of those in need in their parish, the priest was forced to take $25,000 from the money, leaving $225,000 in her husband's casket. After saying this, he looked at the woman and apologized for his actions.
The widow wasn't pleased with the news she heard and was about to scold the priest when the doctor interrupted. He explained to the woman how her late husband had requested something similar of him.
The deceased man had also asked the doctor to place a certain amount of money in his casket, but the doctor felt he deserved some reward after his death. He took $50,000 from the man's money and placed $ 200,000 beside him.
The doctor also begged for the widow's forgiveness, however, the woman wasn't happy at all with their actions. With a glare, she noted to the priest and the doctor that she was disappointed they couldn't honor her husband's simple request.
Still angry, she looked at both of them and decided to share a secret. With the pride of being a good and loyal wife to her husband, she stated that her husband had also requested she did something similar.
She noted that she loved her husband so much that when he asked her to place an envelope with money in his casket, she didn't risk letting him down. Still, she felt if someone saw her place the envelope in his coffin, they might get curious.
She didn't want anyone taking it out after the burial so, she put the $250,000 in a bank, wrote him a cheque for the total amount, and kept it in one of his shirt pockets so he could easily get it whenever he needed it.
If you enjoyed this joke, you might find this one even more hilarious. It is about an 88-year-old woman who had her fourth marriage at 80. When she was asked why she married the men, she had a very funny reason.
Source: Upjoke.com