Hilaria Baldwin Claps Back at Trolls for Criticizing Kids' Skin Color amid Heritage Scandal
Many months have passed since Hilaria Baldwin's heritage appropriation controversy, but naysayers are still complaining. Now, they targeted her children, and she clapped back at them.
Hilaria Baldwin, a yoga instructor and entrepreneur who married actor Alec Baldwin in 2012, came under fire in late-2020 when a Twitter thread calling her out for faking her background went viral. 
It was revealed that Hilaria's name at birth was Hillary Hayward-Thomas. Apart from that, she wasn't born in Spain but in Boston – where she also grew up – to American parents.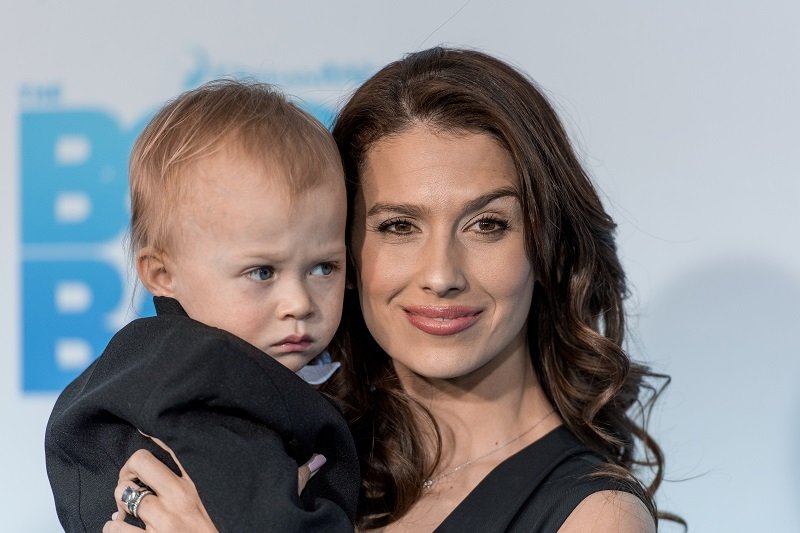 HERITAGE CONTROVERSY
Some of her fans were quite confused as they assumed she was Spanish due to her thick Spanish accent and the times she called Spain her "home." 
If that wasn't enough, her reps at Creative Artists Agency wrote a bio about her using unverified information and claiming she was Spanish. She admitted she didn't know about it.
Famous Spanish magazines like ¡Hola! and Latina have written pieces about her calling her Spanish, too. Still, Hilaria said she didn't notice the error because she never reads about herself.
Hilaria eventually said that she always hid her parents' real background to protect their privacy. She added that her dad had "deep" bonds with Spain, and when they were not in the European country, they would bring "Spain into [their] home."
According to the "Living Clearly Method" author, "home" is where her parents are, and they are currently living in Spain. Even if her parents moved to a different country, she would also call that home. About her family friends in Spain, she said: 
"These people who I call my family, I am learning in this particular situation, I have to say, 'People who we have considered to be our family.'"
Hilaria then apologized for not being clear enough about her past but pointed out that she was raised with the American and Spanish culture, so she genuinely feels a "sense of belonging to both."
IT'S NOT OVER YET
Seven months after the controversy, Hilaria is still defending herself from her detractors. On July 8, she posted a photo of her daughter Carmen holding a colorful drawing and described her cultural background as "multi" and "fluid." 
Hilaria wrote that when you are "multi," belonging can be challenging. She added that society needed to normalize people's uniqueness and allow them to be fluid in culture, language, sexual orientation, and other aspects of life.
The Baldwins were criticized for welcoming Maria Lucia via surrogate.
A couple of weeks later, Hilaria defended herself and her family from online trolls who questioned her for being darker than her children with Alec Baldwin. 
She posted a cute selfie on her Instagram Stories holding her daughter Maria Lucia very close to her face, and the baby's skin looked lighter than Hilaria's.
She wrote a message to her "sleuths," acknowledging the difference and assuring that her children were indeed hers. She finished with, "you have quite a bit of time on your hands," suggesting that her detractors should do something other than criticize her.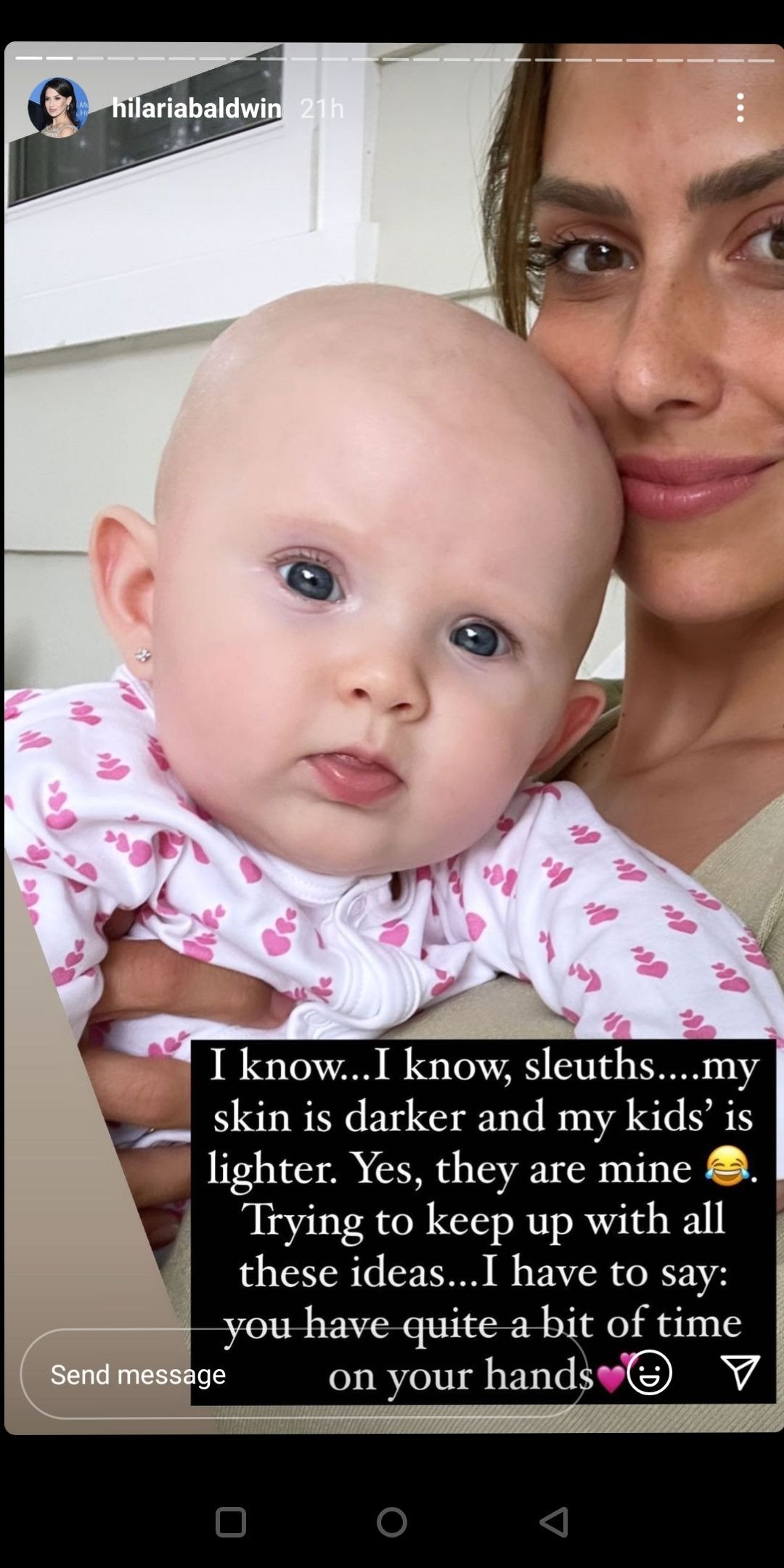 HILARIA AND ALEC'S CHILDREN
Although Hilaria has been in and out of the controversy for months, she has to be present for her large family. At the moment, Alec and Hilaria have six children. 
Apart from daughters Carmen – the eldest – and Maria Lucia – the youngest – the couple shares sons Rafael, Leonardo, Romeo, and Eduardo, and they regularly appear on their mom's Instagram account.
Hilaria, who sadly underwent two miscarriages, is also Ireland Baldwin's stepmother – Alec's daughter with ex-wife Kim Basinger. Earlier this year, the Baldwins were criticized for welcoming Maria Lucia via surrogate a few months after Eduardo's birth. 
While Hilaria didn't directly address that situation, she posted a photo of her two youngest kids and explained in the caption that she promised her older children a sister after suffering a miscarriage. Now, the Baldwins couldn't be happier with their adorable family.