Daily Joke: Neil Armstrong Explains What He Actually Said When He Stepped on the Moon
One day Neil Armstrong and a friend were enjoying a leisurely afternoon when they had a conversation. At a point, Armstrong's friend was in awe of his achievement as the first man on the moon.
He asked Armstrong to narrate his experience, and he was also fascinated by the public figure's famous saying, "One small step for man, one giant leap for mankind."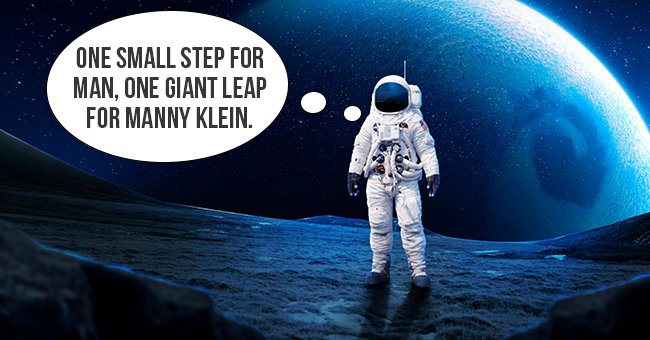 After Armstong talked about his first landing on the moon, he explained how he came about the saying. The American astronaut made it known that he was actually misquoted because his catchphrase alluded to an old friend.
He stated that the saying was actually, "One small step for man, one giant leap for Manny Klein." His friend was surprised by this and asked him to narrate the story behind it.
Armstrong shared that back when he lived in downtown Houston, he had a neighbor whose name was Manny Klein. Klein liked a particular young lady and longed to be her lover.
He spoke to her for a long time, buying her gifts, taking her to the finest places, and trying to convince her that she was the only one he loved. However, none of his show of affection seemed enough for her. 
Klein did not give up on his quest as he continued showing affection. He sent her many love letters, flowers, and scented candles. He also asked her friend to help him convince her.
After a while, the lady became more amiable, and she started returning some of Klein's letters with affection as well. She accepted the flowers and also hugged him sometimes.
One day, the two took a walk through the woods and also enjoyed a picnic. After a fun-filled day, it was late in the evening, and they had to head back home. Klein took her to his house and ushered her in.
However, she did a double-take and refused to go into his house. Standing on the patio, Klein tried to convince her, but she refused and said, "I'll go in when a man walks on the moon."
If you enjoyed this joke, you might find this one even more hilarious. It is about a lady who got entangled in a relationship with two men, but she was faced with the hard choice of choosing one of the men.
Source: Reddit.com