Natasha Richardson's Final Days after She Called for Help Twice Following Fatal Skiing Accident
Actor Liam Neeson and his late wife, actress Natasha Richardson were an inseparable pair during their marriage of more than ten years. Unfortunately, a tragic event took Richardson prematurely. Here are the details behind her death.
Liam Neeson's movies often feature him making tough decisions to save the lives of his onscreen loved ones, but in reality, one of the most difficult decisions the actor had to make was letting the doctors switch off his wife, Natasha Richardson's life support as he watched the life ebb out of her.
Richardson and Neeson were both famous for their respective careers. The late actress came from a respectable line of actors, and Neeson gained a reputation as a movie icon. Their romance looked like it was built to last but, a series of events cut it short.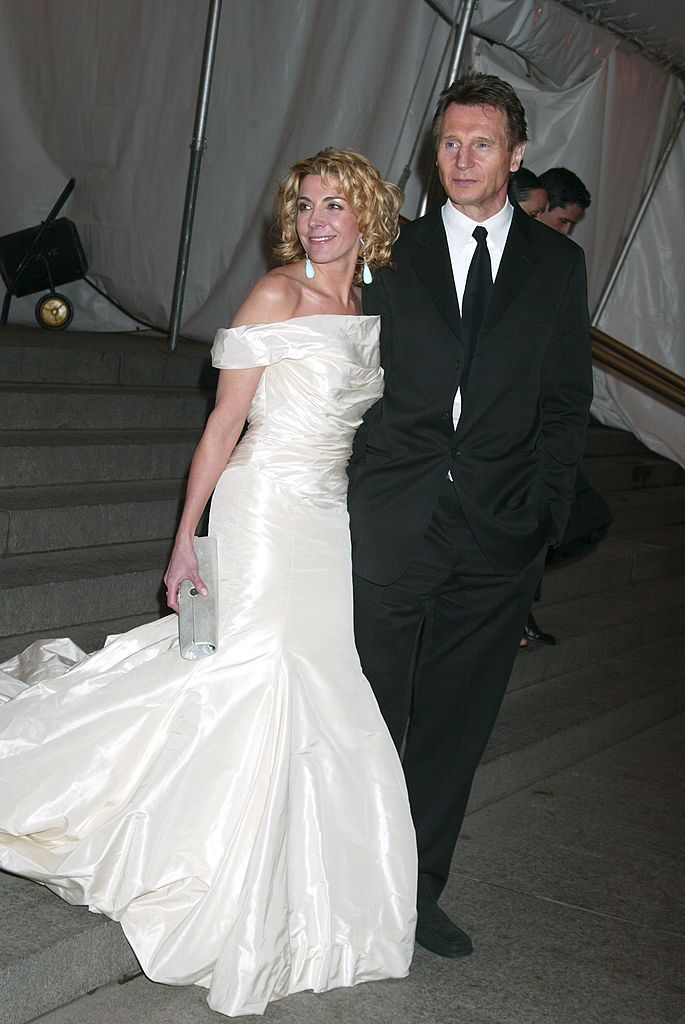 RICHARDSON'S FALL
It was supposed to be a funfilled and normal day for the then 45-year-old actress Richardson who, alongside her son, was enjoying her time in Canada, where she planned to cool off and enjoy the weather.
To make her stay worth it, she decided to take up skiing lessons, a decision that would trigger a series of events that would see her lose her life in the most heartbreaking way. Richardson was one of the many guests in the Mont Tremblant ski resort in Québec, Canada.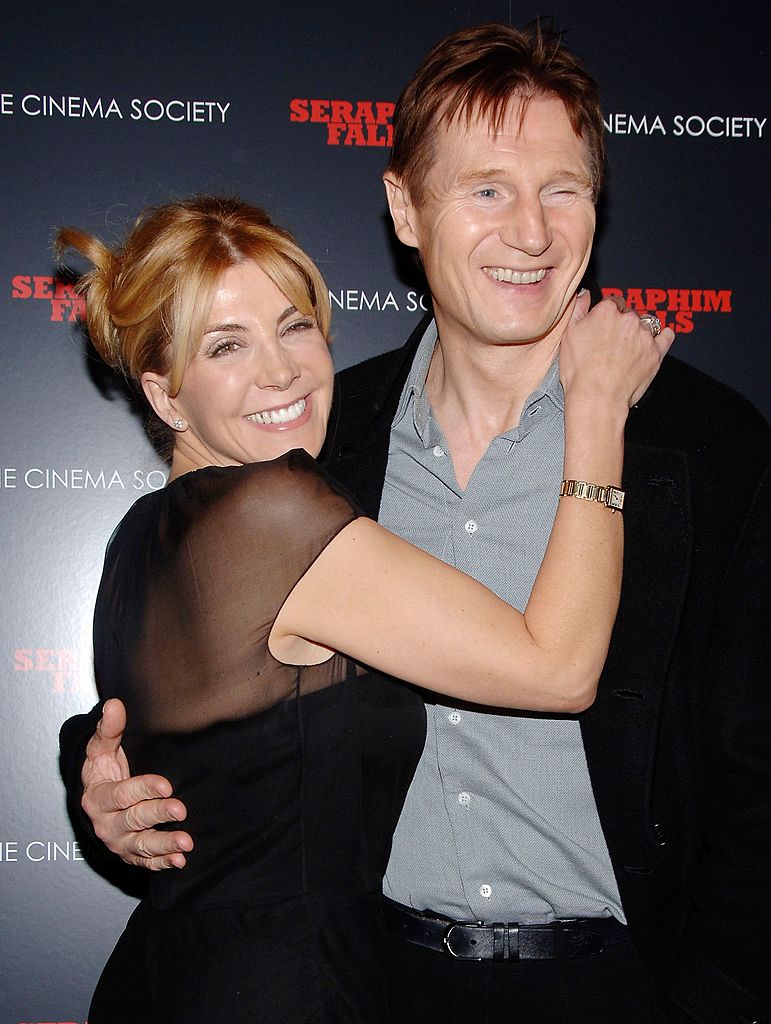 The Tony Award-winning actress had already begun her lessons with her instructor by her side as she was reaching the bottom of a beginners' trail when she toppled over, with no helmet protecting her head as she banged it against hard snow.
SHE DECLINED MEDICAL ASSISTANCE
Shortly after falling, the celebrated movie star felt normal and decided to continue skiing, but her instructor felt otherwise and insisted that the due procedures be followed. He consulted with the ski patrol, who then requested an ambulance.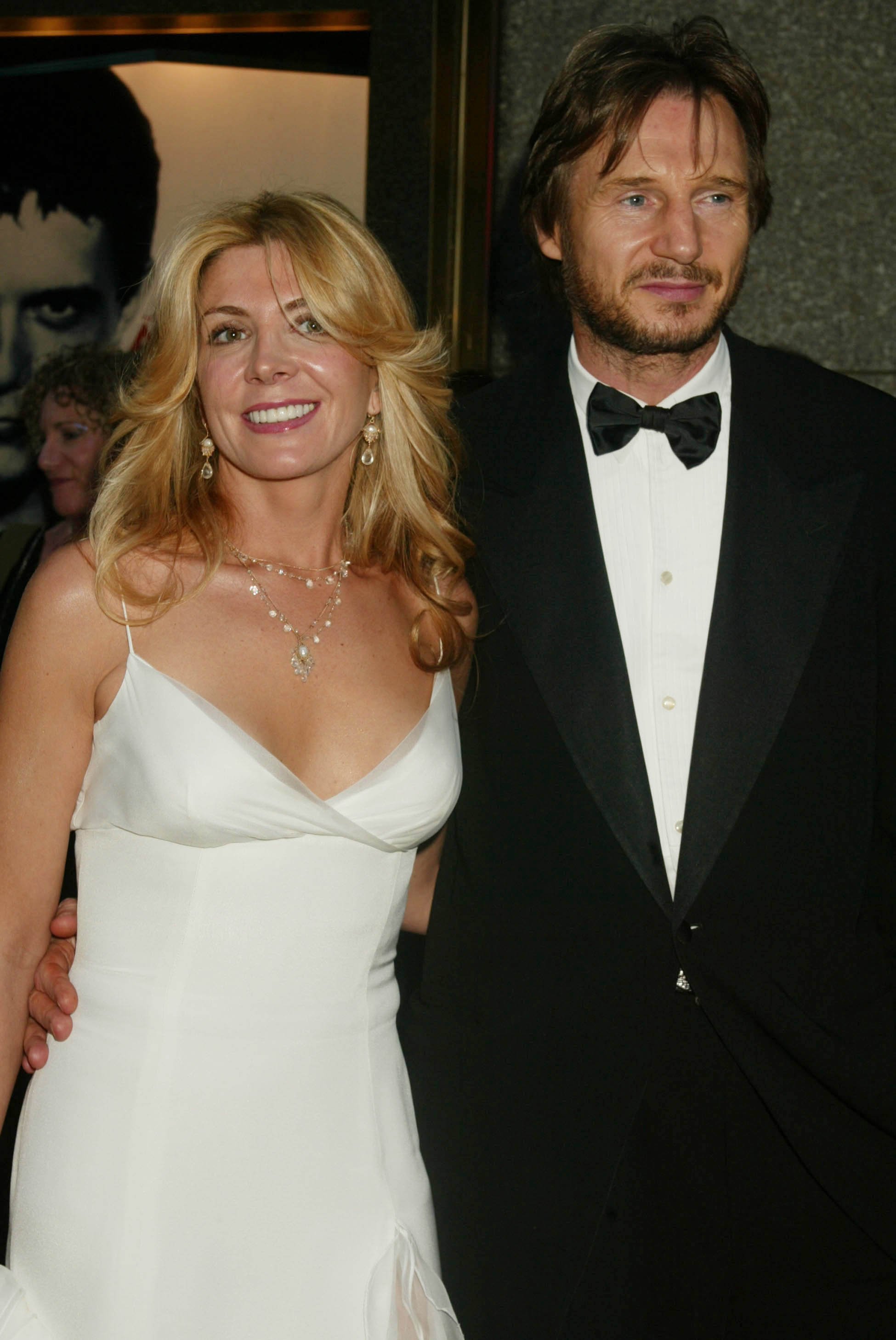 Despite the calls made to get her examined, the mother of two insisted that she felt okay and signed a waiver stating she refused medical attention.
She was then accompanied to her room at the luxurious Hotel Quintessence by her instructor and a member of the ski patrol. Again, procedures were followed to ensure she was okay.
Meanwhile, paramedics had arrived at the premises early on at 1 pm but were told that their services were no longer needed. They then made the minutes' drive back to where they came from, but Richardson's health deteriorated.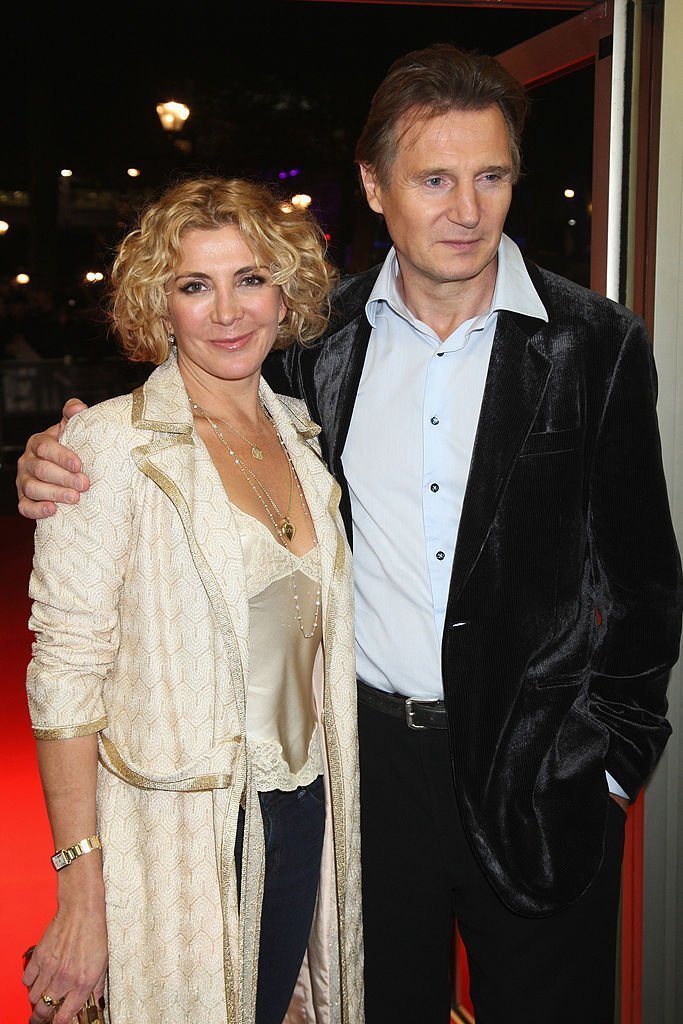 CALL WITH NEESON
Before things got any worse, to show how good she felt, Richardson picked her phone and called her husband Neeson, who was at a shooting location, to make light of the situation.
She laughed off her fall, stating casually that she had taken a stumble in the snow. Shortly after the call, a wave of anxiety filled the room as the actress began to feel uncomfortable and complained of a headache.
At 3 pm, another call for an ambulance was placed, and this time around, there was a more serious tone attached to the call. Richardson was then sent to a nearby hospital in Sainte-Agathe.
While at the hospital, the actress was breathing with the help of oxygen. Things only got worse when the hospital staff realized that they were not well equipped to handle such emergencies.
So she had to be taken to another hospital before 6 pm. This time around, the ambulance was headed for Montréal trauma center some 55 miles away.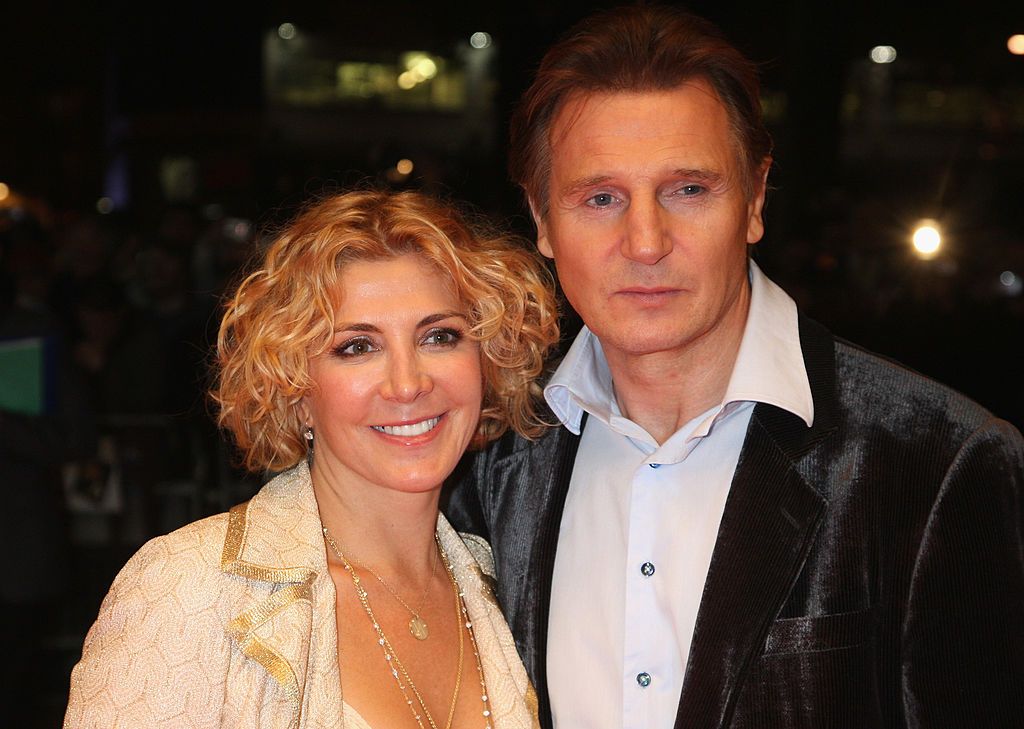 SHE WAS MET BRAINDEAD 
Meanwhile, calls had been placed to Neeson, alerting him of his wife's situation. The actor found his way to the hospital; he said no one recognized him or let him into the emergency room to meet his dying wife.
Finally, a nurse took pity on him and let the actor in but unfortunately, by the time he got there, she was on life support, and the doctors informed him that she was brain dead.
LAST WORDS
As he was shown the X-ray result of her damaged brain, Neeson recalled a pact he and Richardson had made which mandated either of them to do the needful if they were ever in a vegetative state.
Not wanting her to suffer, the 69-year-old movie star walked up to Richardson to express his love for her and explain the situation to her in hopes she could hear him.
Neeson told his wife that she had banged her head, and there was no coming back from the injury. He explained that she would be taken home to New York, where her family and friends can say their goodbyes.
THE FINAL MOMENT
Neeson arranged for Richardson to be flown to New York, where she had once held the world spellbound by her magical skills. But, unfortunately, she was not returning as a star but as a body to be given a final goodbye.
She was admitted to Lenox Hill Hospital on Manhattan's Upper East Side, where her family and friends surrounded her before the tough call to switch off the life support was made. Her friends and co-stars expressed their shock at her death.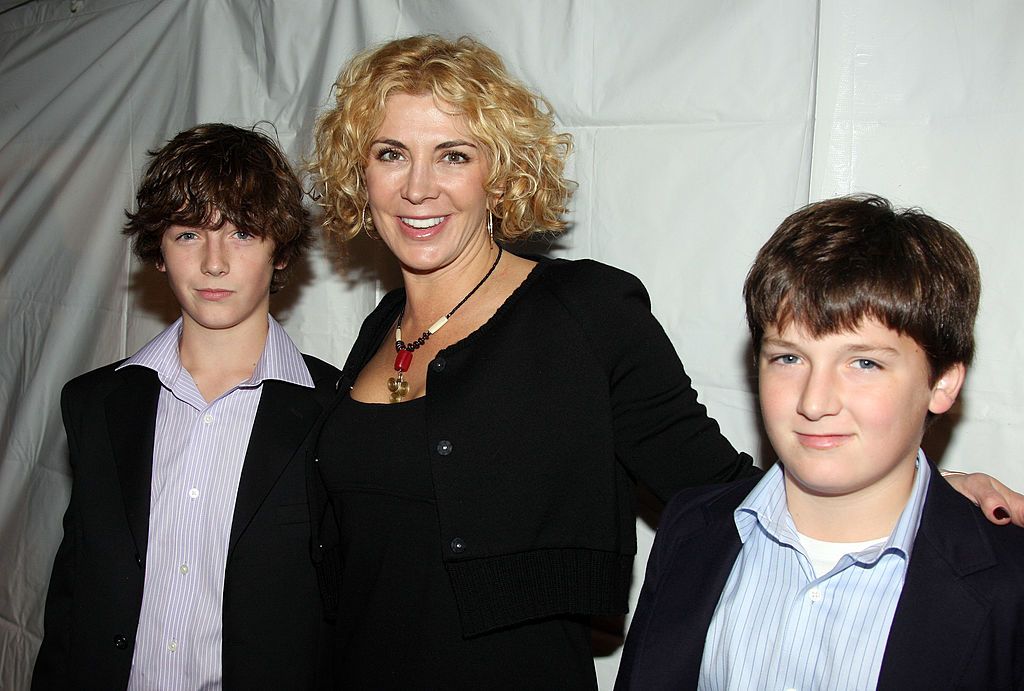 An autopsy revealed that Richardson's head crash had resulted in an epidural hematoma, a condition in which blood pools between the brain and skull. Following her death, several factors were pointed as possible reasons for her demise.
First, the poor state of the hospitals and the excessive wastage of time that could have been used in saving her. What could have been a memorable day turned out to be the day Neeson and his two sons lost their star.
ⓘ The information in this article is not intended or implied to be a substitute for professional medical advice, diagnosis or treatment. All content, including text, and images contained on, or available through this NEWS.AMOMAMA.COM is for general information purposes only. NEWS.AMOMAMA.COM does not take responsibility for any action taken as a result of reading this article. Before undertaking any course of treatment please consult with your healthcare provider.