They Were Humiliated, Now They've Taken Us Into Space: Heroic Women Who Changed NASA Against All Odds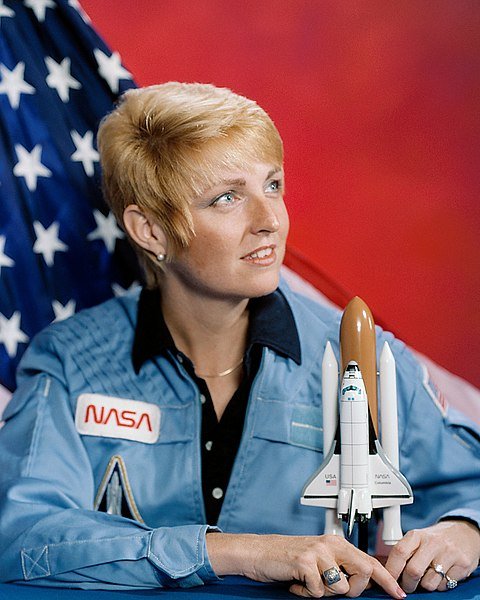 Women have played crucial roles in boosting space exploration throughout NASA's 62 years. From performing calculations to sending astronauts to the moon to launching themselves into space, they've been through it all. Sally Ride was the first American woman launched into space in 1983. However, it wasn't until 1995 that NASA honored Eileen Collins to become the first female pilot of the space shuttle. Here's a look back at the heroic women who have cemented their name in astronautics against all odds.
Nancy Grace Roman
In 1959, The Washington Star newspaper honored Nancy Roman as the woman who single-handedly ran NASA's emerging astronomy program. As a woman, launching a career in space study was challenging. Roman recalled that her dean of women at Swarthmore College was against any woman pursuing a career in science or engineering.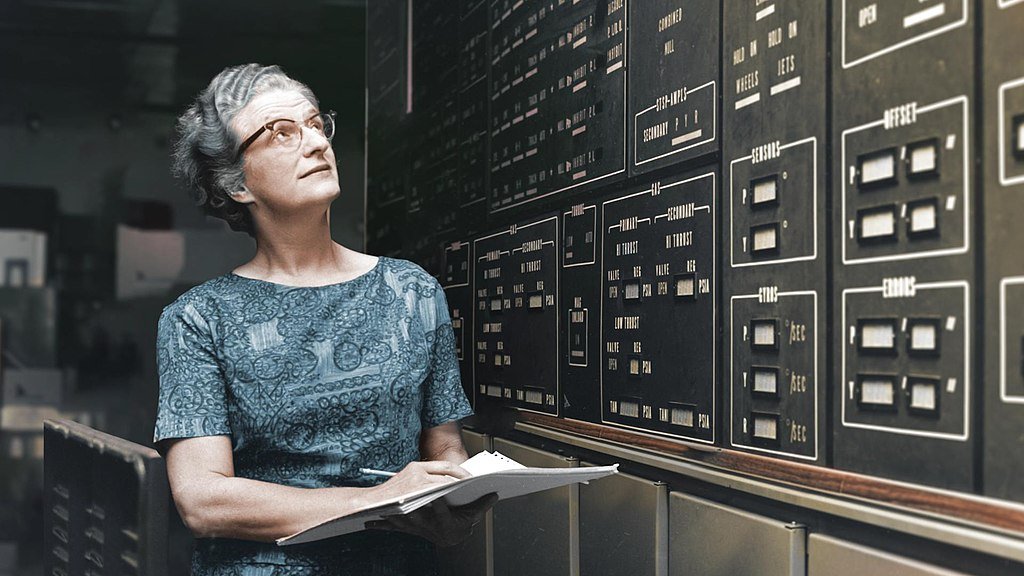 But she did receive encouragement from her physics professor, who convinced her she'd make it. Eventually, Roman led NASA's first astronomical mission, the Orbiting Solar Observatory-1, which launched in March 1962. Today, she is still active and even participates in forums to encourage youngsters to reach the stars.
Kitty O'Brien Joyner
Born on July 11, 1916, Kitty O'Brien Joyner was the first woman engineer at the Memorial Langley Aeronautical Laboratory. She was the first woman to graduate from the University of Virginia's engineering program following her win against a lawsuit challenging its all-male engineering school.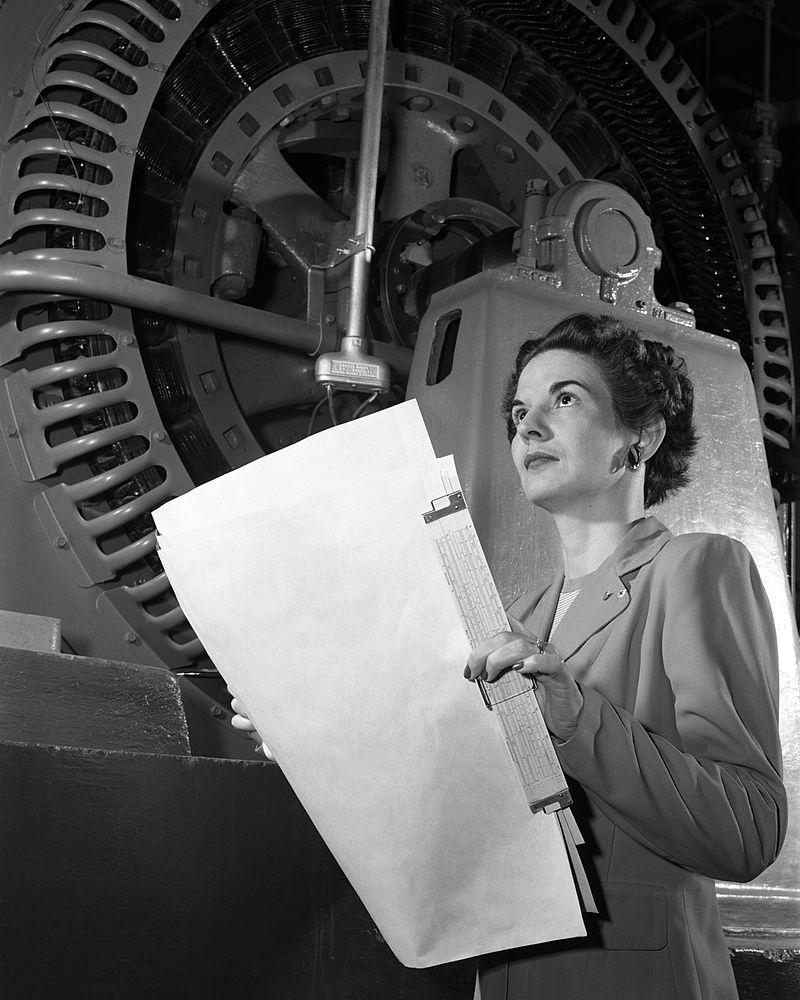 O'Brien joined NACA, later known as NASA, in 1939 and was its first female engineer to work on turbines in wind tunnels. She also contributed to research on supersonic flight, airfoils, aircraft design standards, and aeronautics. O'Brien retired from NASA in 1971 and was still active in engineering organizations and societies. She died in August 1993, aged 77.
Katherine Johnson
Born in White Sulphur Springs, West Virginia, Katherine Johnson's keenness and brilliance in numbers progressed her into calculating trajectories for NASA. She began working as a "human computer" at NASA in 1953. She calculated trajectories for Alan Shepard, the first American in space, and John Glenn, who reportedly asked her to personally check the electronic computer's results.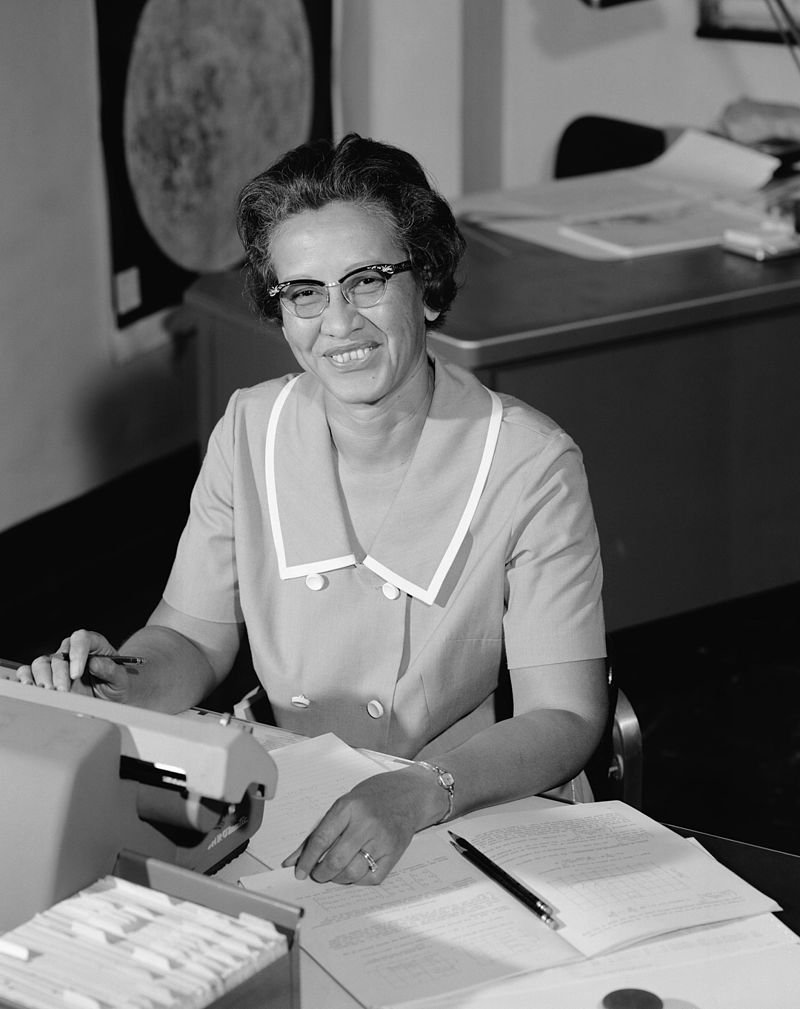 Johnson also calculated the trajectory for Apollo 11's flight to the moon in 1969. In 2015, she received a Presidential Medal of Freedom in honor of her accomplishments in paving the way for racial and gender equality as a woman of color in STEM. Johnson died in 2020, aged 101.
Dorothy Vaughan
Dorothy Vaughan arrived at the Langley Memorial Aeronautical Laboratory in 1943, at the height of World War II, quitting her position as a math teacher to take up what she believed would be a temporary war job. Eventually, the laboratory began hiring women of color to meet the soaring demand for processing aeronautical research data.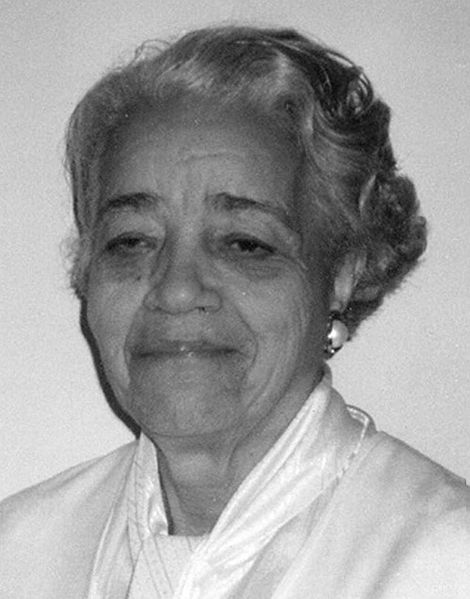 Vaughan was NASA's first African-American manager and worked as the head of its segregated West Area Computing Unit from 1949 to 1958. As an ardent mathematician, Vaughan was also an expert in FORTRAN. She retired from NASA in 1971 and was also portrayed by Octavia Spencer in "Hidden Figures."
Mary Jackson
Mary Jackson started her NASA career in the isolated West Area Computing Unit of the agency's Langley Research Center in Hampton, Virginia. She was the first African-American female engineer at the agency. As a mathematician and aerospace engineering aspirant, Jackson was a part of a group of women who played a pivotal role in helping NASA get American astronauts into space.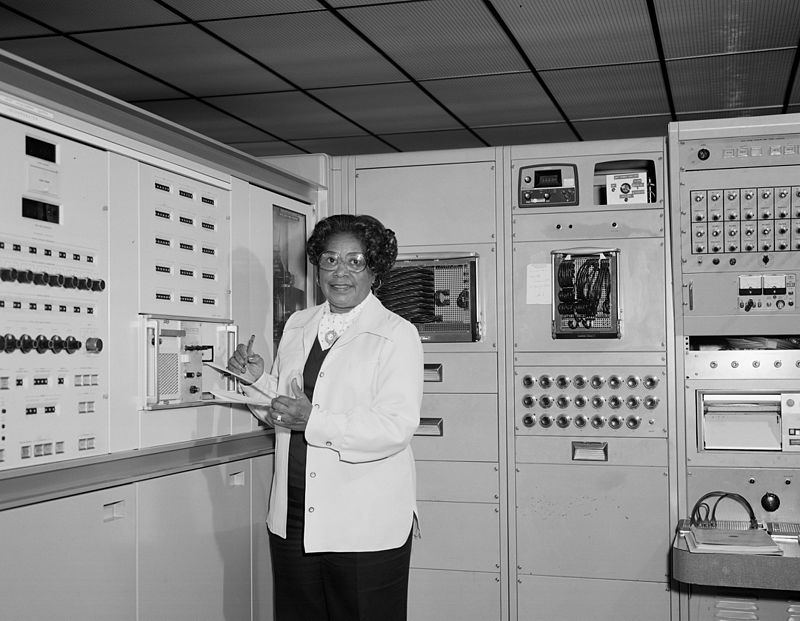 She helped break barriers and open opportunities for African-Americans and women in the engineering and technology field. In 2020, NASA Administrator Jim Bridenstine announced the agency's headquarters building in Washington, D.C. would be named after Jackson, and today, it's known as the Mary W. Jackson NASA Headquarters building.
Sally Ride
Born in Encino, Los Angeles, California, on May 26, 1951, Sally Ride dreamed of being a professional tennis player. Instead, she became the first American woman to launch into space aboard the Space Shuttle Challenger on mission STS-7 along with four other crewmates on June 18, 1983.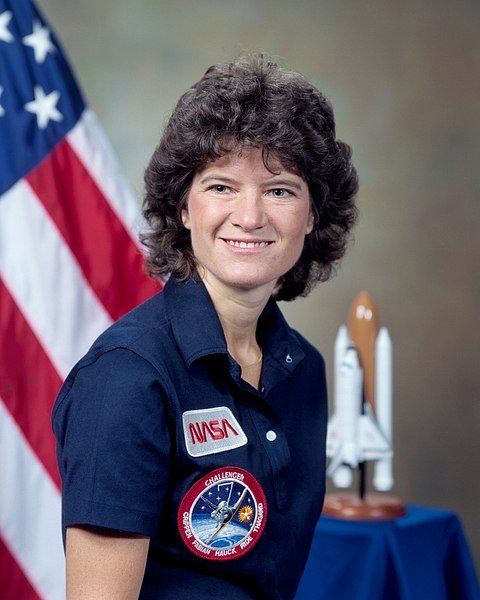 In 1978, Sally Ride and five other women were selected for NASA Astronaut Group 8, the first American selection class to include women. She flew on Challenger twice and investigated the explosion of the space shuttle in 1986. After her time in NASA, Ride taught physics at the University of California, San Diego.
Anna Lee Fisher
Anna Lee Fisher was pregnant when NASA told her they intended to send her to space. However, she didn't hesitate to accept the offer. "I wasn't about to say no … You don't say no to that offer," Fisher told The Washington Post. After giving birth to her daughter, she completed 14 months of intense training before embarking on a seven-day, 23-hour mission on the space shuttle Discovery in 1984.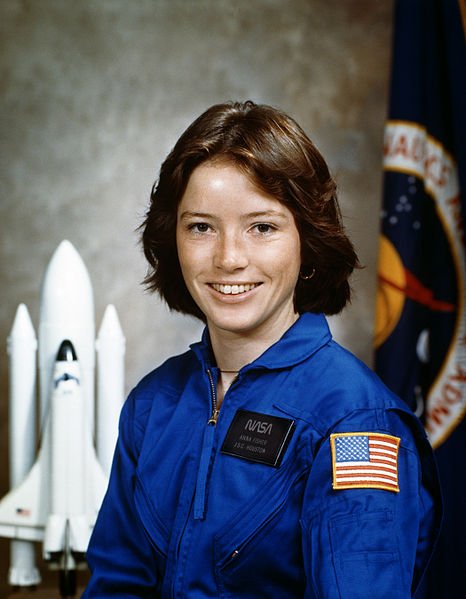 Eventually, Fisher made history, becoming the first mom in space. After the Challenger explosion grounded NASA's space shuttle program, Fisher took leave and returned in 1996 as chief of the space station branch and retired in 2017.
Christa McAuliffe
Christa McAuliffe made history when she became the first teacher selected to voyage space as part of NASA's "Teacher in Space" project. The pilot program announced by Ronald Reagan in 1984 was designed to honor teachers, inspire students, and spur interest in science, mathematics, and space exploration.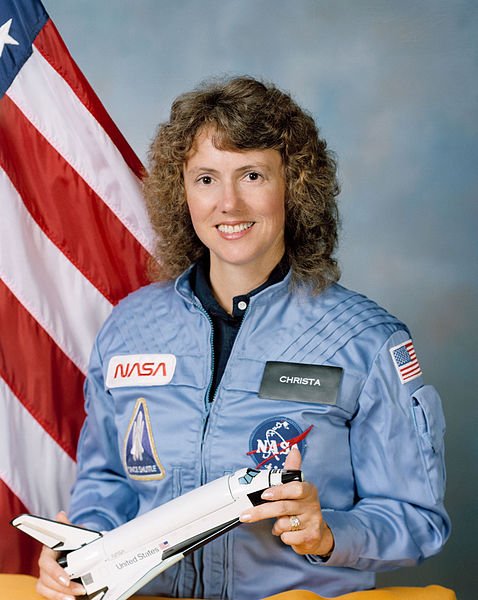 McAuliffe intended to film several demonstrations to be used in educational packages for teachers and students worldwide. But, tragically, she never made it into orbit. McAuliffe died on January 28, 1986, when the orbiter busted apart just 73 seconds after launch. Eventually, NASA canceled the Teacher in Space project in 1990.
Kathryn Sullivan
Kathryn Sullivan kickstarted her first venture into space in October 1984, becoming the first American woman to walk in space. In 1992, she served as payload commander on STS-45, the first Spacelab mission dedicated to NASA's "Mission to Planet Earth."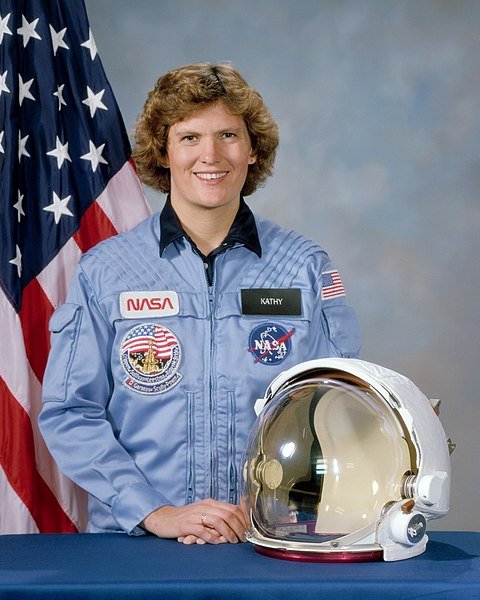 During the 9-day mission, the crew conducted several experiments that produced accurate atmospheric chemical and physical properties measurements. Eventually, Sullivan and her team's experiments contributed crucially to the scientific understanding of Earth's atmosphere and climate. With the successful completion of her third mission, Sullivan logged over 532 hours in space.
Mae Jemison
Born in Decatur, Alabama, on October 17, 1956, Mae Jemison developed a passion for science. She was only 16 when she enrolled in college and eventually earned two degrees. Jemison was selected for the astronaut program in 1987.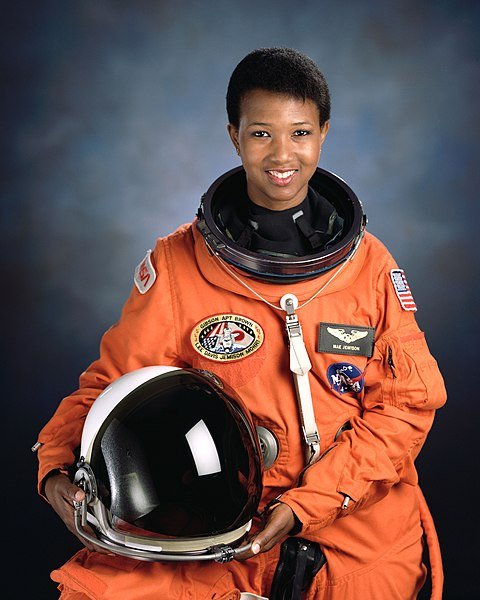 On her first flight into space, she was the science mission specialist on STS-47 Spacelab-J. The mission, a cooperative project between the U.S. and Japan, included 44 life science and materials processing experiments. Jemison co-investigated the bone cell research experiment, flown on the Spacelab mission.
Ellen Ochoa
Veteran astronaut Dr. Ellen Ochoa was Johnson Space Center's first Hispanic director. She was employed by NASA in 1988 as a research engineer and eventually moved to Johnson Space Center in 1990 after she was selected as an astronaut.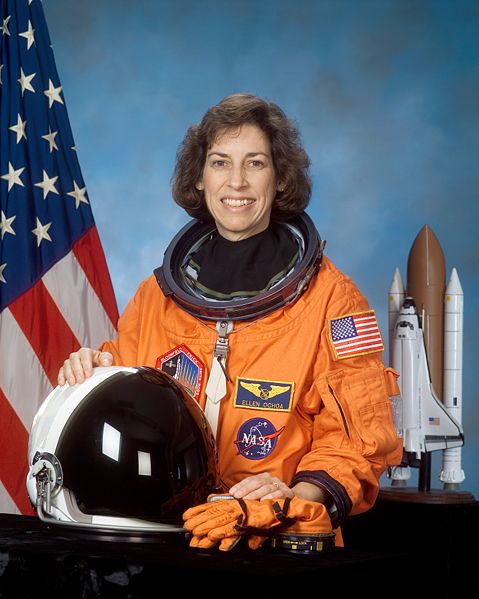 Ochoa became the first Hispanic woman to voyage into space. In 1993, she served on the nine-day STA-56 mission aboard the space shuttle Discovery. Ochoa has flown in space four times, logging nearly 1,000 hours in orbit.
Eileen M. Collins
Eileen Collins's love for flying and airplanes began as a child. When she was 19, she saved money earned from her part-time jobs and took flying lessons. Following her graduation in 1978, Collins became one of the four women enrolled at Air Force Undergraduate Pilot Training at Vance Air Force Base, Oklahoma.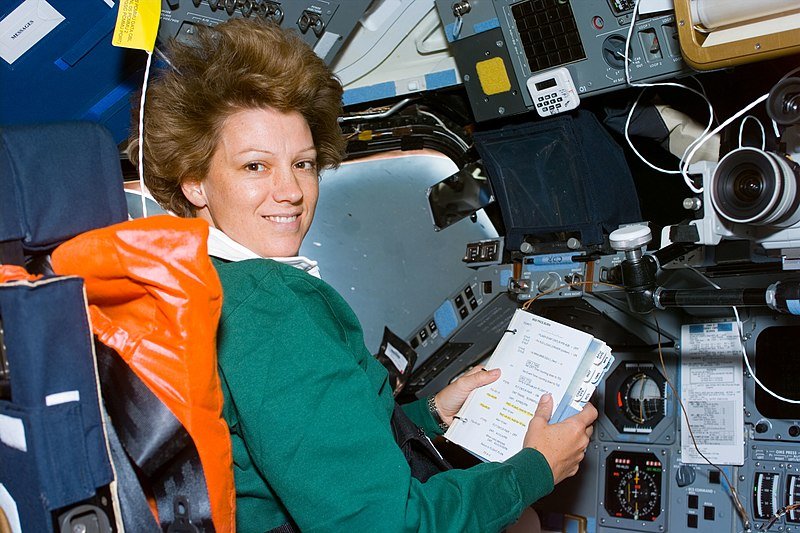 At the time, the first women astronauts were doing their parachute training at the same Air Force base, and she realized that the ambition of becoming an astronaut was within reach. Collins was selected as an astronaut in 1990, becoming the first woman to pilot a U.S. space shuttle in February 1995.
Kalpana Chawla
Kalpana Chawla earned her first opportunity to fly into space in November 1997 aboard the Space Shuttle Columbia. The shuttle carried several experiments and observing tools, including a Spartan satellite, which Chawla deployed.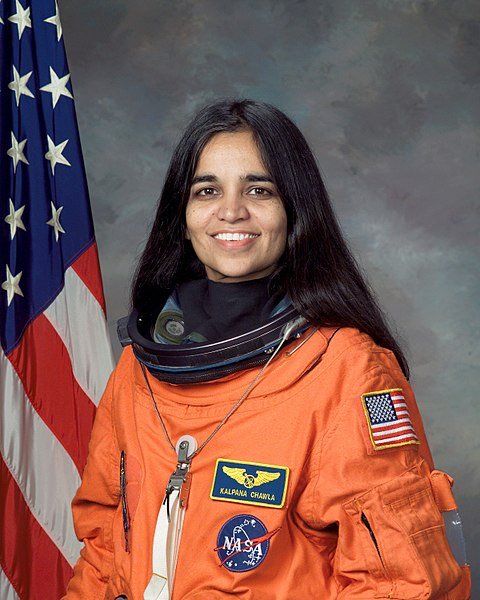 In 2000, she was selected for her second space mission, serving again as a specialist on flight STS-87. The mission was delayed several times and was finally launched in 2003. The crew conducted more than 80 experiments throughout the 16-day flight. On February 1, 2003, the space shuttle crashed over Louisiana and Texas before plunging into the ground, killing the entire crew of seven aboard.
Peggy Whitson
Peggy Whitson started her career as a researcher at NASA in the 1980s before earning an opportunity to become an astronaut. She became the first American woman to command the International Space Station when she took over the outpost in April 2008 during Expedition 16.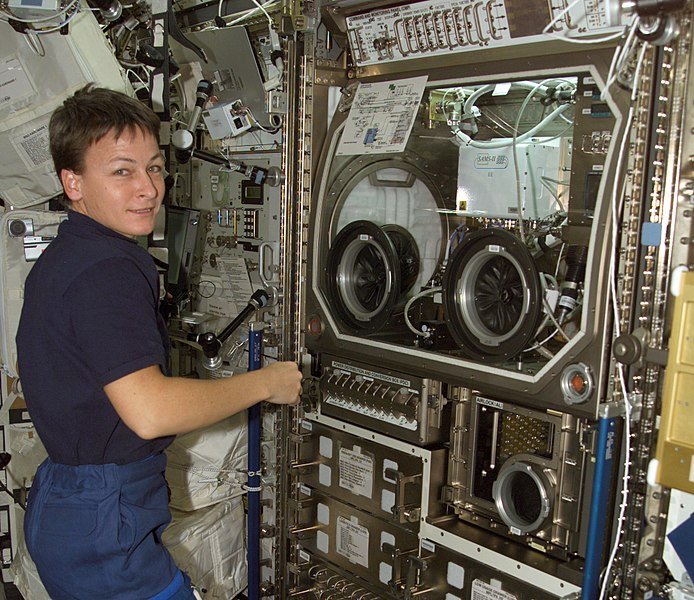 An Iowa native, Whitson grew up as a chicken farmer, and it was science that led to her space career. After earning a Ph.D. in biochemistry, she began working as a biochemist at NASA. Whitson finally joined Johnson Space Center as an official biochemist in 1989. She was the first woman to command the ISS twice when she took over Expedition 51 on her spaceflight in 2016.
Jeanette Scissum
Jeanette Scissum was the first African-American mathematician employed by NASA's Marshall Space Flight Center. She joined NASA as an entry-level mathematician in 1964. Scissum co-wrote a computer program to predict the landing strip of the Apollo lunar module.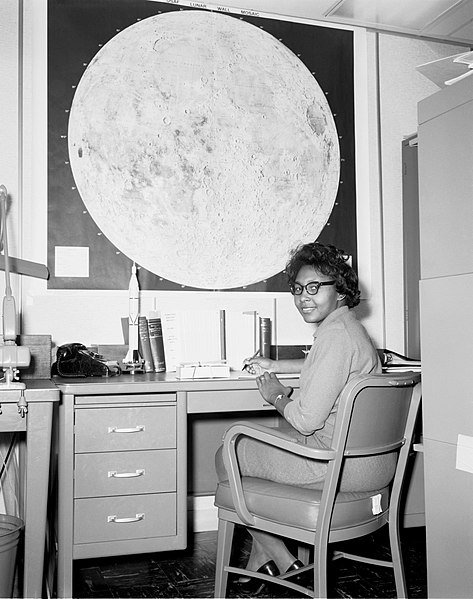 She published a report that proposed advanced techniques to improve the forecasting of a sunspot cycle. She strived for equality in the workplace and volunteered as an equal employment opportunity officer. However, Scissum ended juggling a large number of complaints that put her job at risk.
Kathryn Hire
Kathryn Hire became the first woman in the U.S. Military assigned to a combat aircrew after earning her Naval Officer Flight Wings and conducting global airborne oceanographic research missions to 25 nations. Hire started working at NASA's Kennedy Space Center in 1989.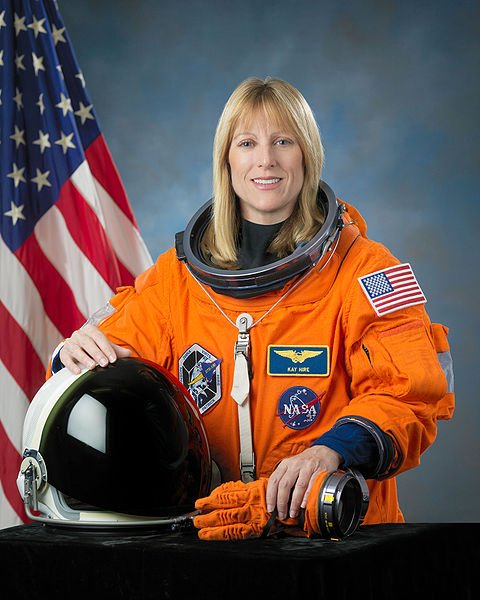 In 1994, she was selected to work in Johnson Space Center's mission control as a space shuttle communicator. Hire has since flown to space twice, including once to the International Space Station, where she operated robotic arms, helped install water recycling, cooling, and air cleaning, and led the transfer of 4,500 pounds of cargo. 
Katherine Peddrew 
In 1943, Katherine Peddrew graduated from Storer College in Harpers Ferry, West Virginia, with a degree in chemistry. She wanted to join a new research team that studied quinine-incited deafness in New Guinea. However, Peddrew was rejected because the team had no accommodation for women.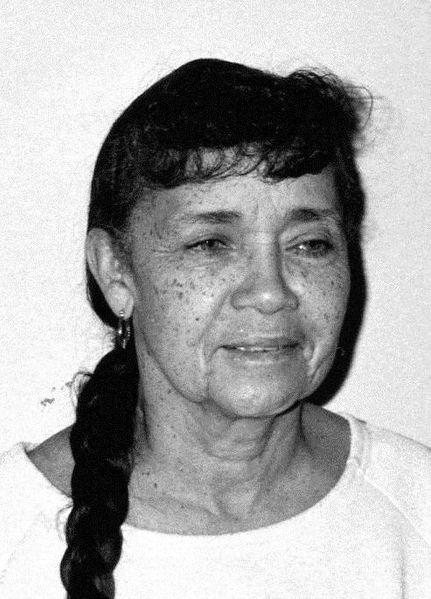 Instead, she was hired by NASA, then known as NACA. Peddrew was delegated to the West Area Computers at Langley in an isolated section for women of color. She conducted both aerospace and aeronautics research, including analysis on balance in the Instrument Research Division.
Melba Roy Mouton
Melba Roy Mouton worked as Assistant Chief of Research Programs at NASA's Trajectory and Geodynamics Division in the 1960s. She headed a group of mathematicians called "human computers." Mouton started as a mathematician for Echo Satellites 1 and 2.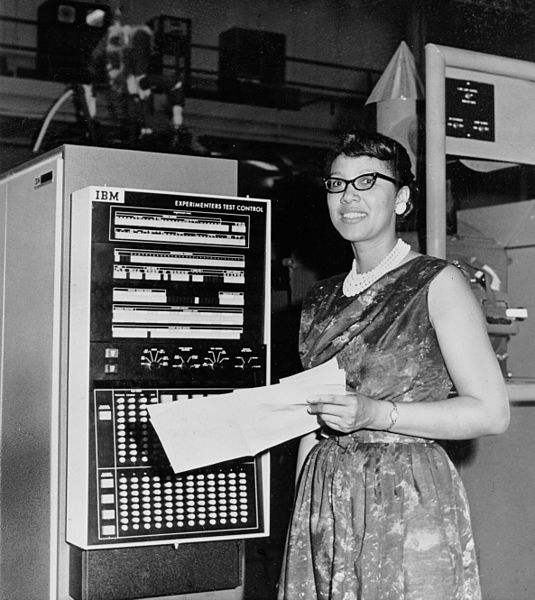 She worked her way up to become a Head Computer Programmer and Program Production Section Chief at NASA's Goddard Space Flight Center. Born in Fairfax, Virginia, she graduated from Howard University in 1950 with a master's degree in mathematics. She joined NASA in 1959 after working for the Army Map Service and The Census Bureau.
Annie Easley
Annie Easley was one of the first African-American women to be employed as a computer scientist at NASA. She initially began her career as a human-computer, like many other women employees at the time. Easley continued her education while working at NASA and obtained a Bachelor of Science in mathematics. She worked through NASA's specialization courses and became a rocket scientist who developed and implemented computer code to analyze alternative power technologies.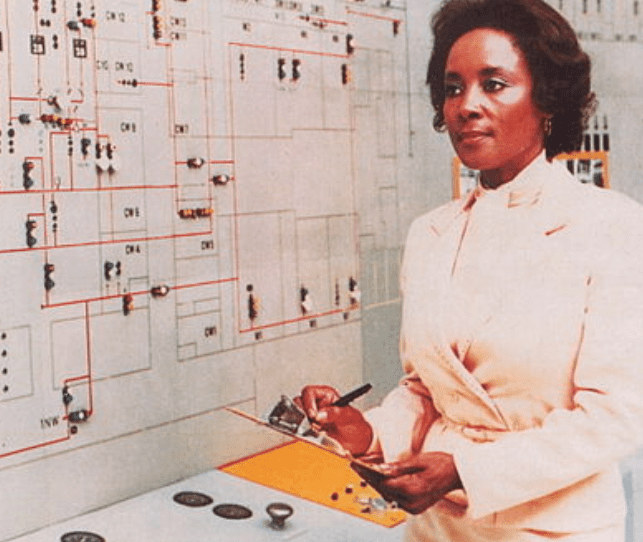 Easley's contributions to the research supported the upper stage of high-energy rockets called Centaur. She was very dedicated to her outreach efforts at NASA and was an active participant in the speaker's bureau. Easley would often tell students about NASA's work and inspire women, especially minority students, to consider STEM careers.
Margaret Hamilton
Margaret Hamilton is an American systems engineer and computer scientist who, while working at the Charles Stark Draper Lab at MIT, headed a team that developed software for the Apollo space program. Her team was responsible for systems software, including Display Interface Routines and error detection and recovery, which Hamilton developed.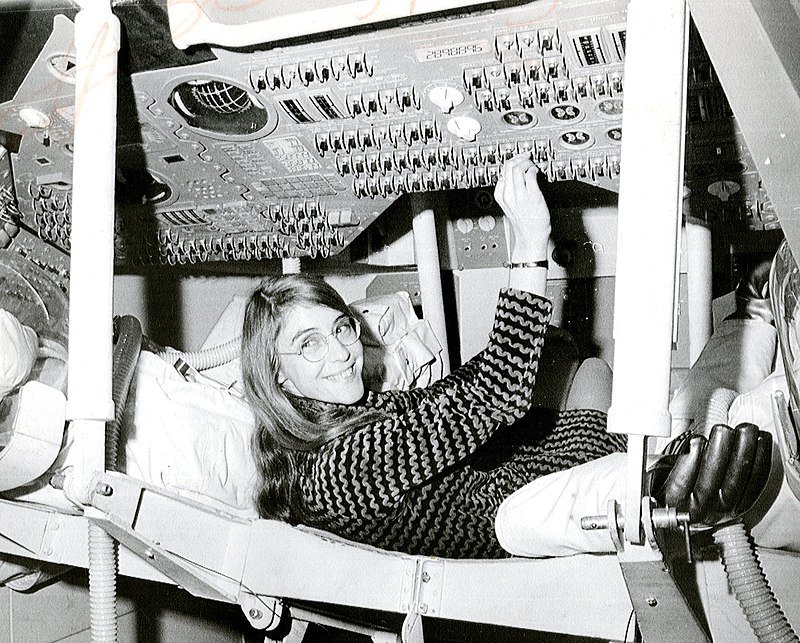 Eventually, her priority alarm displays proved crucial to getting humans to the moon. Hamilton published more than 130 papers and reports about 60 projects and six major programs. She's one of the experts credited with coining the term "software engineering." 
Pearl Young
When most of NASA's female employees were confined to administrative and secretarial roles, Pearl Young was the first female technical employee, designated as the Chief Technical Editor at the Langley Instrument Research Laboratory.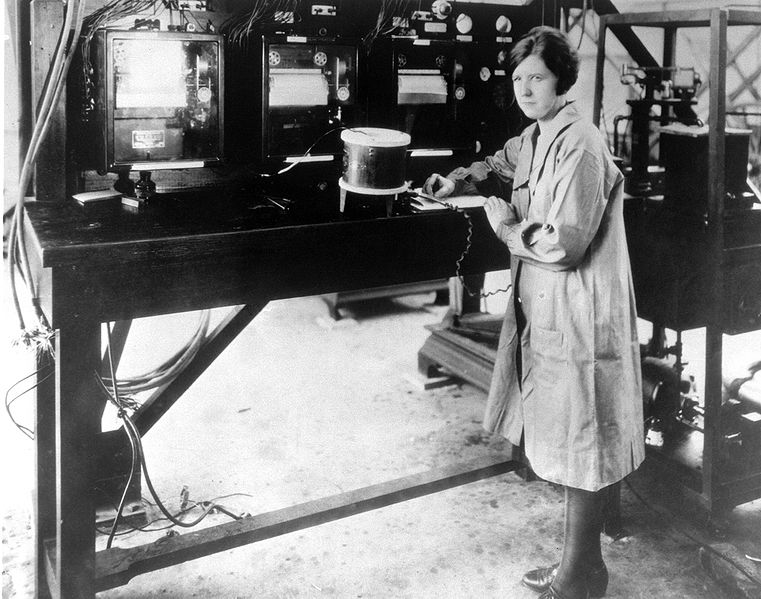 She developed NASA's Style Manual for Engineering Authors after identifying the need for a systematic approach to writing technical documents at the lab. Young's work in communications helped define NASA's public image and influenced the manner governmental engineers communicated in publications. The basic approach inspired by her contributions and efforts continues to be used today at NASA.
Shannon Lucid
American astronaut and biochemist Shannon Lucid was a part of NASA Astronaut Corps' first class of women in 1978. It was a crucial part of a diversity campaign linked to emerging anti-discrimination laws. Lucid was one of the six female astronauts chosen for the program and the only mother on the team.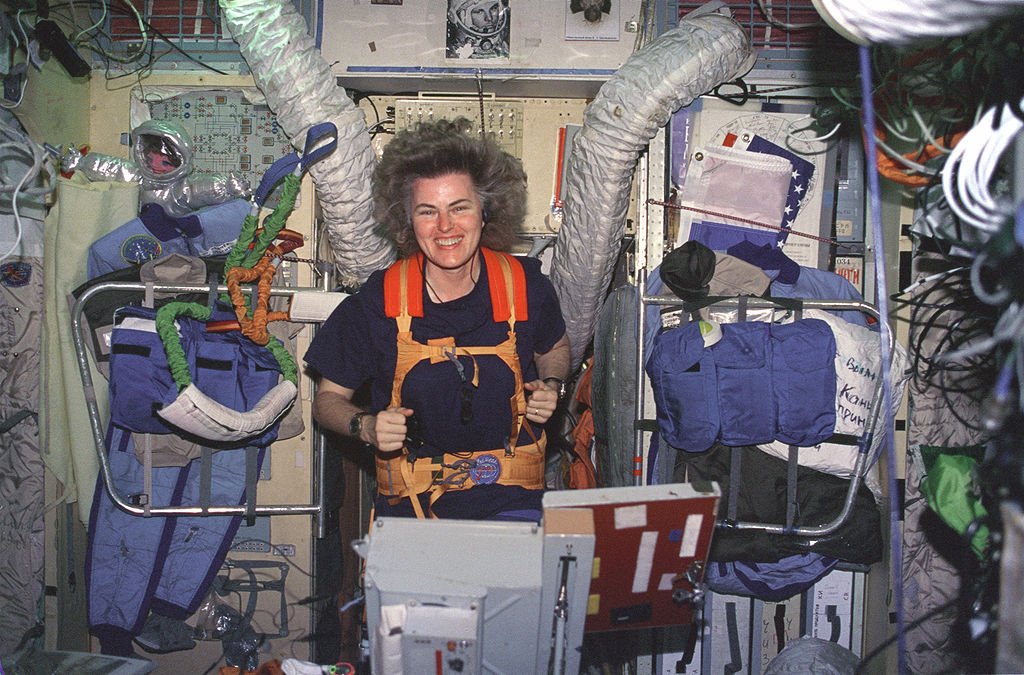 Her most famous space voyage came in 1996 aboard the Mir space station when she logged 188 days in space, mainly due to a series of delays that kept her there six weeks longer than the actual schedule. Lucid is the only American female astronaut to have served aboard Mir.
Frances Northcutt
Frances Northcutt was the first American female engineer to work in NASA's Mission Control Center. She began her career as a human-computer and then an engineer for the technical team on NASA's Apollo Program. Northcutt went to the University of Texas and studied maths because she thought it would get her a "man's job."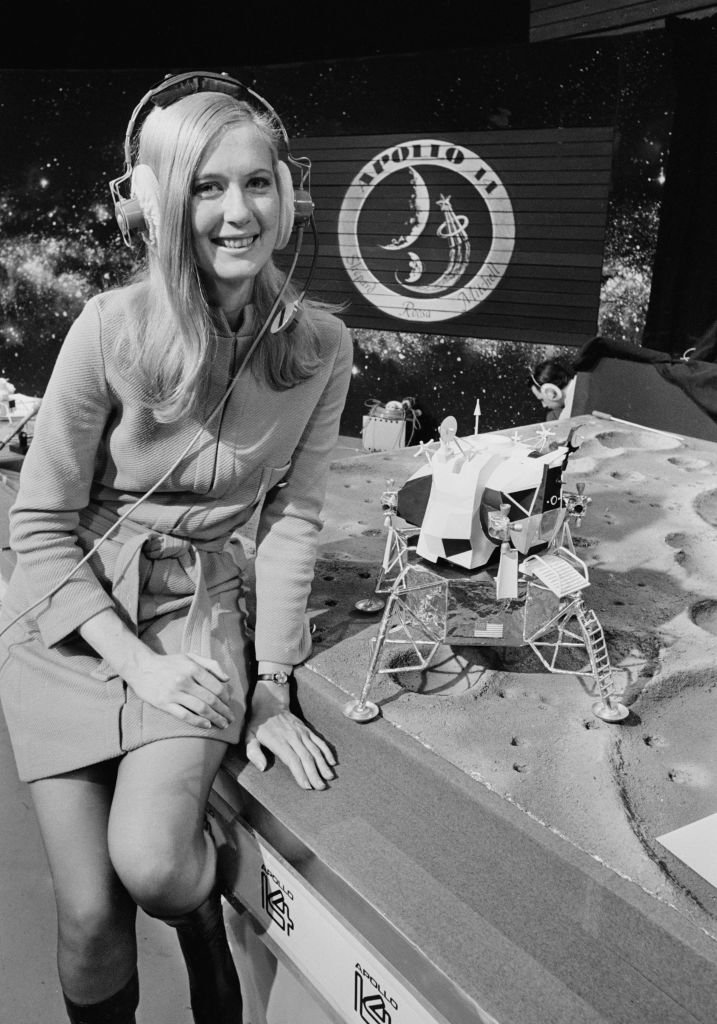 At NASA, she teamed up with male colleagues to plan the trajectory for Apollo 8's landing on Earth. Northcutt played a crucial role in Apollo 11 and the epic struggle to bring Apollo 13 to Earth after it got into trouble. Surprisingly, a lunar crater is named after Frances Northcutt, or rather after her nickname, "Poppy."
Sunita Williams
Among her other accomplishments, American astronaut Sunita Williams was the first woman to run a marathon in space. This incredible feat occurred in April 2007 when Williams competed in the Boston Marathon while in orbit, circling the planet twice in the four hours and 24 minutes it took her to finish the race on a space treadmill.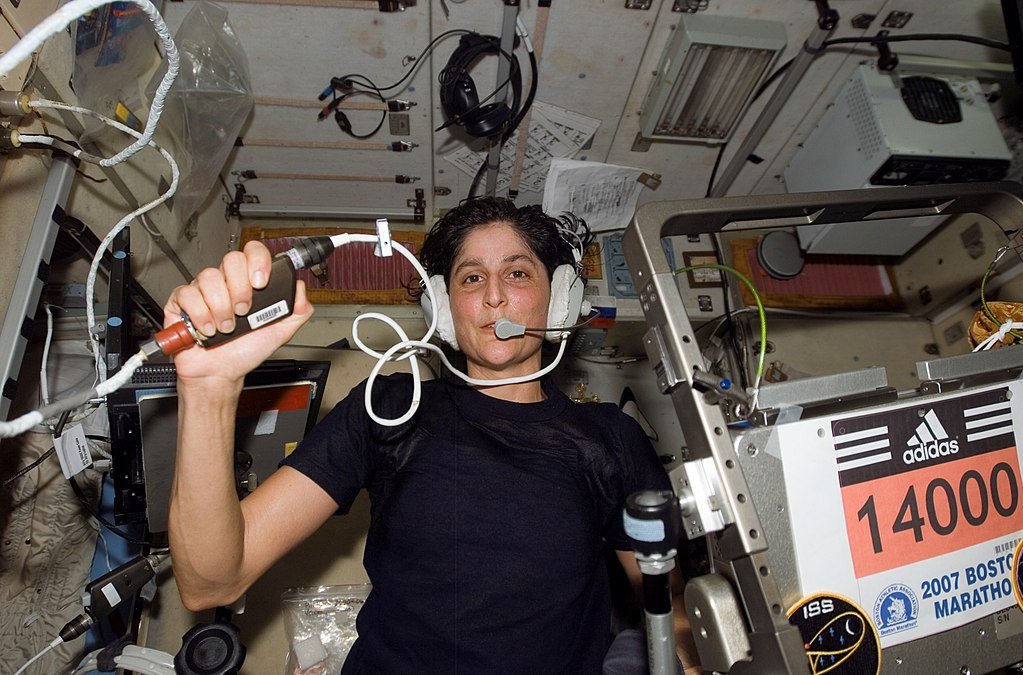 Williams was introduced to NASA in 1998 and voyaged into space in 2006. In the meantime, she earned an opportunity to go to the ISS. However, the plan was stalled due to the Space Shuttle Columbia accident. She also holds the record for the most spacewalks by a woman, with four spacewalks totaling 29 hours and 17 minutes.
JoAnn H. Morgan
As the instrumentation controller for Apollo 11, JoAnn Morgan was the only woman in the launch firing room during the liftoff. Today, this is what Morgan is famously known for. However, her career at NASA spanned more than 45 years, and she continued to break the barriers for women involved in the space program.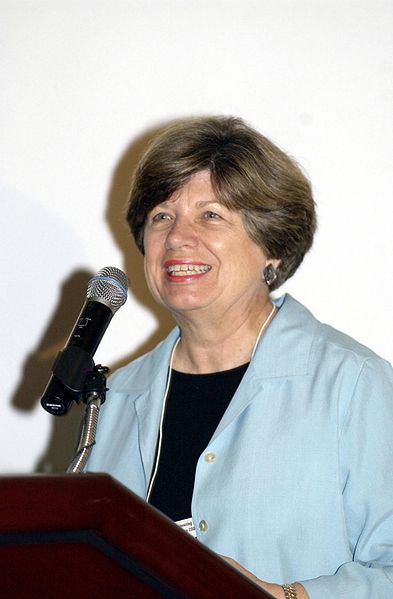 Morgan had to overcome several obstacles—everything from gross phone calls at her station to leaving the building she worked searching for a women's bathroom. Apart from being the first woman division chief at NASA, Morgan was the first female senior executive at Kennedy Space Center. From there, the aspiring aerospace engineer excelled in other roles, including director of Safety and Mission Assurance and director of Payload Projects Management.
Wally Funk
Wally Funk was passionate about aviation since childhood, and she took her first flying lesson at the age of nine. She was just 16 when she joined the Flying Susie's program at Stephen's College Aviation. In February 1961, Funk volunteered for the Women in Space program—a private program headed by William Randolph Lovelace II, who worked for NASA on Mercury 7.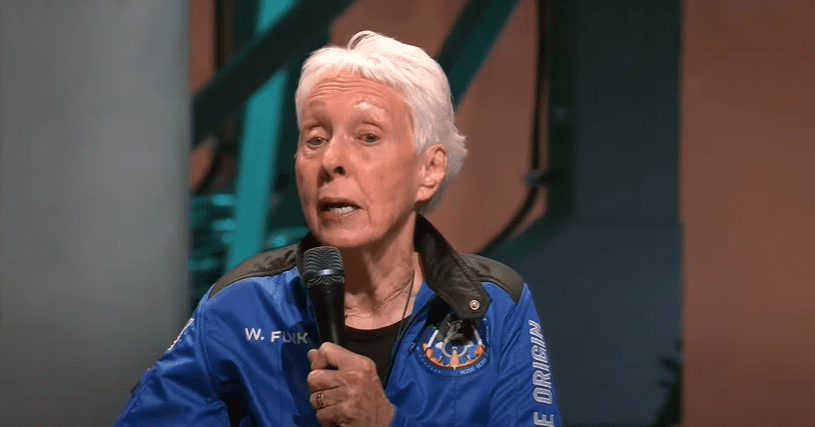 Despite her impressive credentials, Funk failed to qualify as she had no experience as a test pilot or engineering degree. On July 20, 2021, she carried 60 years of history to space when Amazon founder Jeff Bezos offered Funk a seat on the first crewed flight of his space tourism enterprise, Blue Origin. Wally Funk, who was initially barred from flying because of her gender, became the oldest woman to reach space.
Judith Resnik
Judith Resnik was an American software and electrical engineer and the first Jewish woman of any nationality to voyage into space. She graduated with a degree in electrical engineering from Carnegie Mellon and attained a Ph.D. in electrical engineering from the University of Maryland.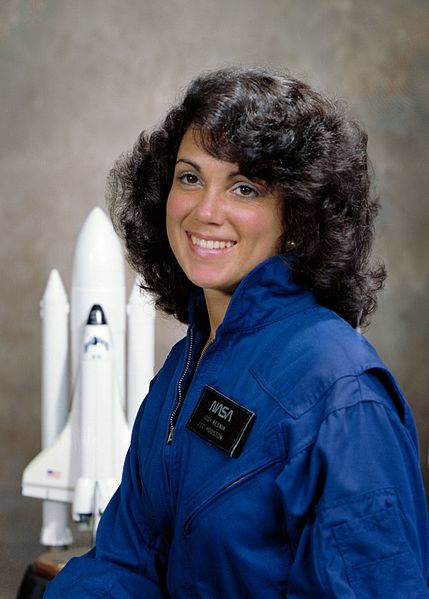 NASA recruited Resnik to the astronaut program as a mission specialist. While training for the program, she developed software and operating procedures for NASA's missions. Resnik was part of the seven-crew team that was killed during the Challenger explosion in 1986.
Margaret Rhea Seddon
Rhea Seddon was an astronaut with NASA and performed some of the earliest, most sophisticated, and extensive life sciences operations on the space shuttle. A veteran of three space shuttle flights, she spent 19 years with NASA.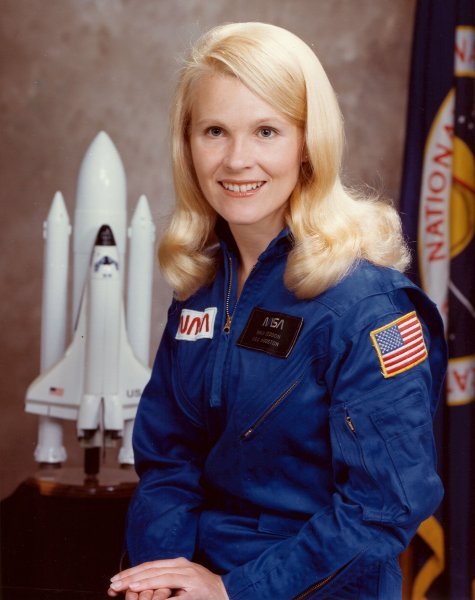 In 1978, Seddon was selected as one of the first six female astronauts to enter the Astronaut Program. She also served as a Mission Specialist on flights in 1985 and 1991. In 1993, Seddon worked as Payload Commander on her final flight. After leaving NASA in 1997, she was the Assistant Chief Medical Officer of the Vanderbilt Group in Nashville.
Bonnie J. Dunbar
Bonnie Dunbar kickstarted her astronautical career at Rockwell International Space Division, building the Space Shuttle Columbia. She eventually entered NASA as a flight controller before being roped in as a mission specialist astronaut. The American engineer and retired NASA astronaut flew on five Space Shuttle missions, including two dockings with the Mir space station.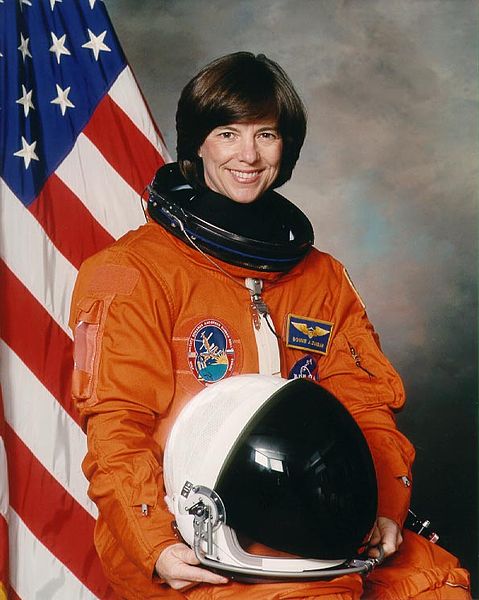 She accepted a position as a payload officer at the Lyndon B. Johnson Space Center in 1978. In 1979, Dunbar served as a navigation and guidance officer and flight controller for the Skylab reentry mission. Eventually, she was designated payload officer for the integration of numerous Space Shuttle payloads.
Kathryn C. Thornton
Alabama native Kathryn Thornton played a crucial role in setting an aerospace precedent for women when she launched into space with the crew of the Space Shuttle Discovery in 1989. In doing so, she became the first female crew member to voyage into space aboard Discovery.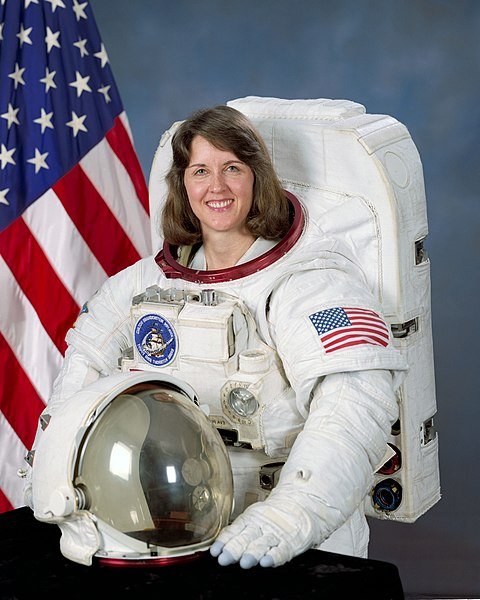 Thornton was a mission specialist designated to help transport Department of Defense payloads, and it was a job she endeavored. According to the Alabama Department of Archives and History, she was the second woman to walk in space in 1992.
Millie Hughes-Fulford
Millie Hughes-Fulford was the first woman to fly as a payload specialist for NASA. She flew aboard the Space Shuttle Columbia on the STS-40 Spacelab Life Sciences, also known as the SLS 1 mission, dedicated to biomedical studies.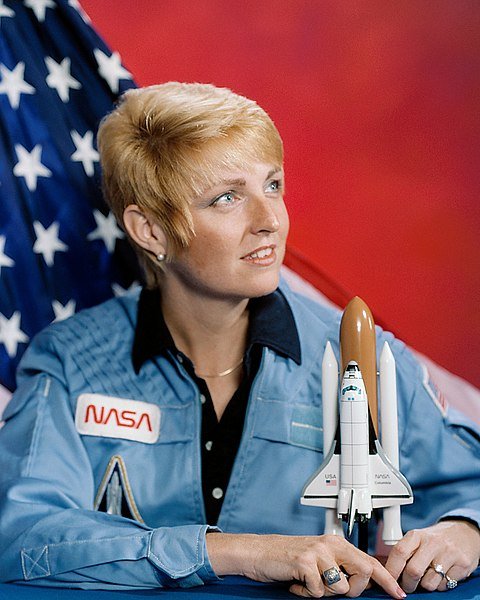 The crew aboard the shuttle completed more than 18 experiments during a nine-day schedule, bringing back more medical analysis than any previous NASA mission. Following her flight, Hughes-Fulford continued her research and was the principal investigator on a series of experiments that flew on space shuttle missions STS-76, STS-81, and STS-84.
Donna Shirley
Donna Shirley made space history in the '90s as the first woman to manage a NASA program. The veteran aerospace engineer led the Mars Exploration Program and the team that developed Sojourner at the Jet Propulsion Laboratory in Pasadena, California.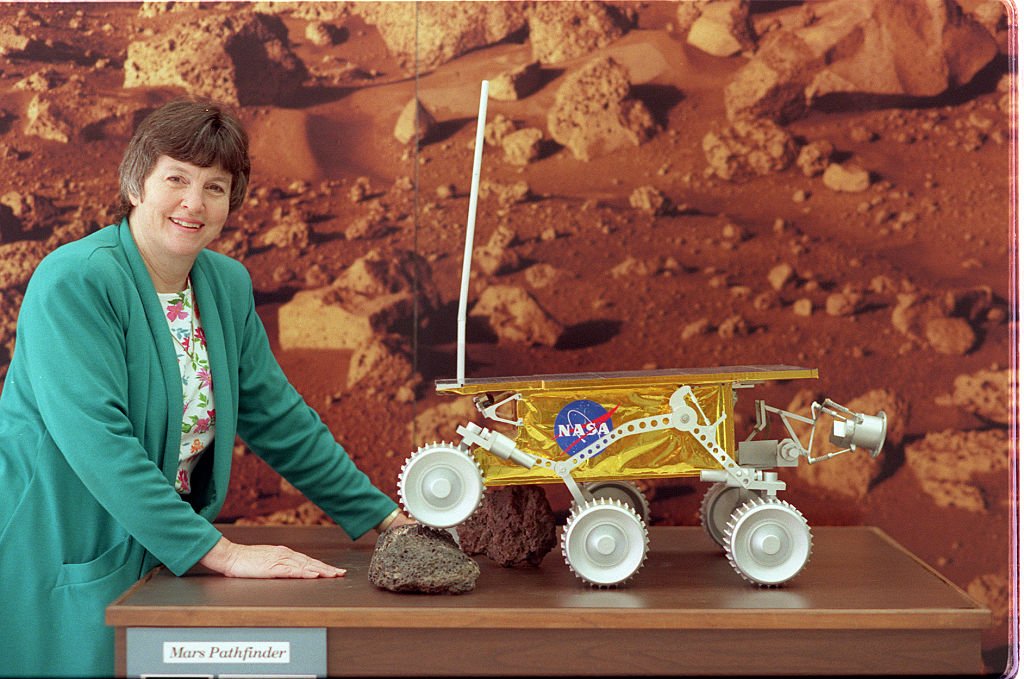 At age 16, Shirley became a licensed pilot before enrolling at the University of Oklahoma, where she struggled with her academic workload. Following a bumpy ride as a technical writer at McDonnell Aircraft, Shirley launched her career at NASA's Jet Propulsion Laboratory, where she managed the Mars Exploration Program.
Janice E. Voss
Janice Voss was an American astronaut and scientist credited for exploring the behavior of fire in weightlessness. She also studied how plants adapt to extraterrestrial flight and several other phenomena while logging around 19 million miles circling the Earth. Voss was one of the only six women to have launched into space five times.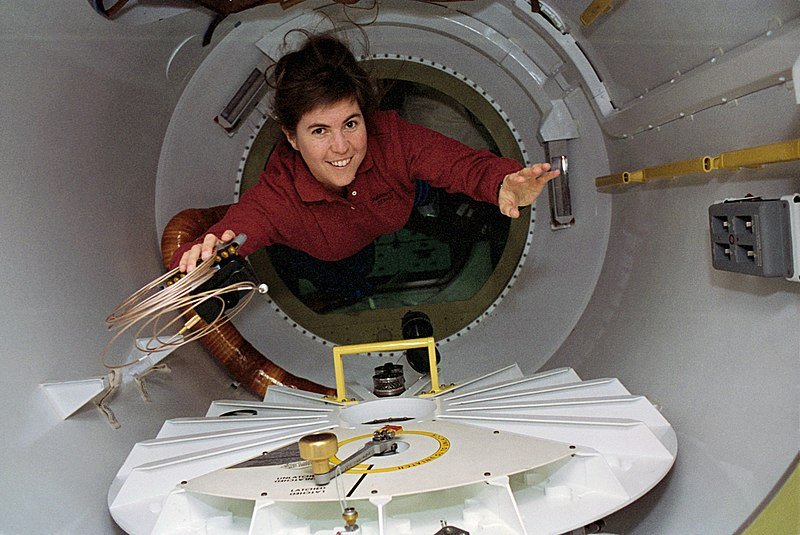 In her first flight aboard the Endeavour in June 1993, she conducted experiments during the Spacehab module's maiden voyage—a 9,600-pound pressurized laboratory mounted in the orbiter's payload bay. She flew on the Discovery in February 1995, a historic NASA mission in which the space shuttle rendezvoused with a Russian space station, Mir, for the first time. Vos maneuvered the shuttle's robotic arm to seize an astronomy satellite being deployed.
Yvonne Brill
Yvonne Brill was a Canadian-American rocket and jet propulsion engineer who invented a propulsion system to prevent communications satellites from slipping out of their orbits. Her contributions to satellite propulsion systems resulted in several significant developments.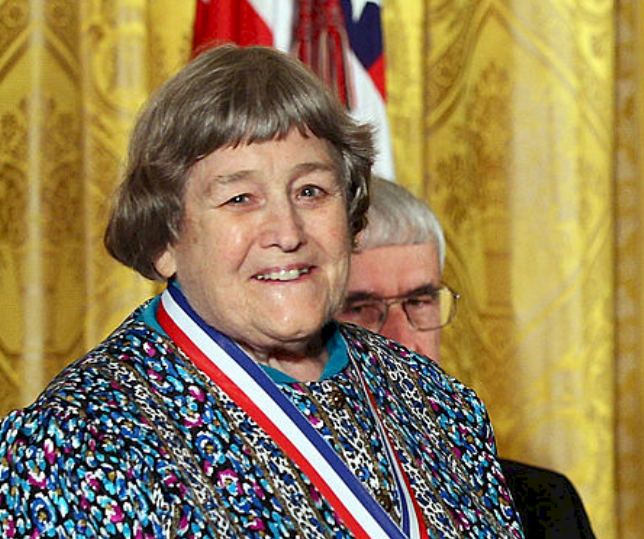 She coined the concept for a new rocket engine, the hydrazine resistojet, and proposed using a single propellant. Brill was involved in a broad spectrum of national space programs in the United States during her career, including NASA and the International Maritime Satellite.
When it comes to career goals and inspiration, you don't get much better than these heroic women! Not only have they achieved out-of-this-world feats of science and engineering, but they've also done so in an industry typically dominated by men. Let us know what you think about the accomplishments these daring women have added to their portfolio. And please don't forget to share this article with every woman you'd like to inspire! Thanks for reading!