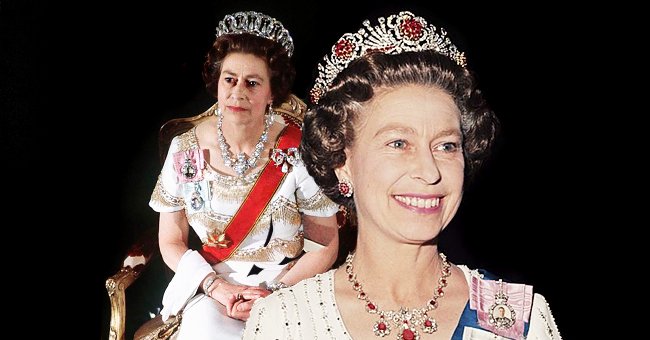 Getty Images
Peek into Queen Elizabeth's Tiara Collection
Queen Elizabeth II has an unbeatable collection of glamorous jewelry pieces. Although every precious item is probably brilliant in its way, Her Majesty's tiara collection should be nothing less than breathtaking.
Like many royals, Queen Elizabeth has inherited enough precious jewels to fill a hundred jewelry boxes. Additionally, being the sovereign of a 1200-year-old monarchy means that some of these pieces come in the form of tiaras.
The world has been in awe of Her Royal Highness's extraordinary tiara collection for several decades. As a result, we have offered a glimpse into Queen Elizabeth's priceless tiara collection.
The Grand Duchess Vladimir Tiara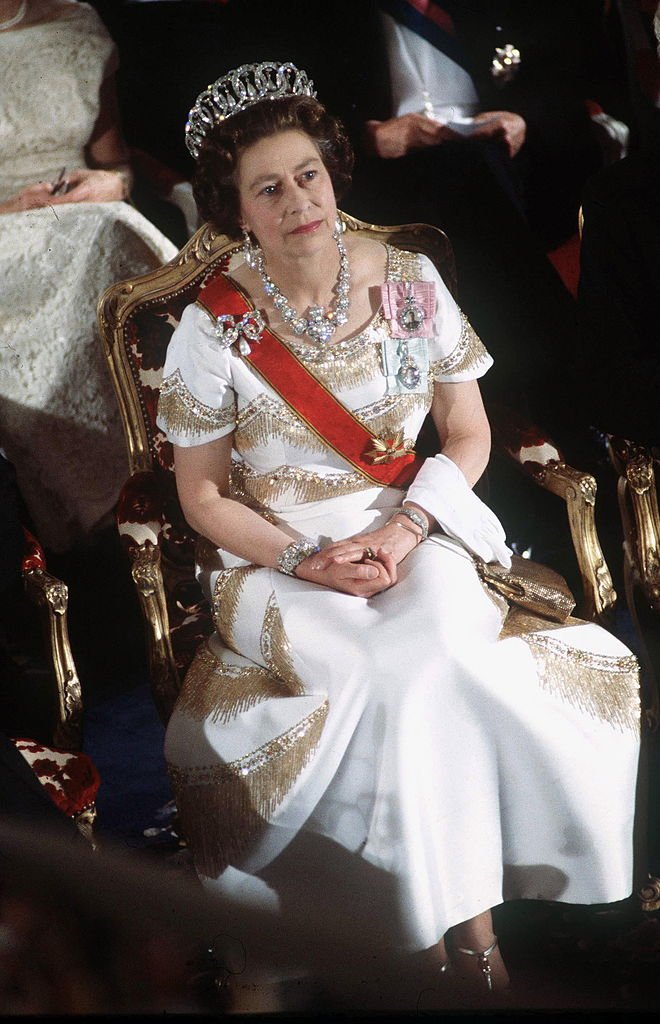 Queen Elizabeth II During An Official Overseas Tour Of Germany, May 1978 | Source: Getty Images
The Grand Duchess Vladimir tiara is a diamond and pearl masterpiece first purchased by Queen Mary in 1921. Queen Mary bought the stunning looped design tiara from the daughter of the Grand Duchess Vladimir.
Queen Mary eventually passed down the piece to her daughter, Elizabeth, who passed it down to her daughter. Consequently, the tiara from her grandmother is one of the Queen's favorite pieces to date.
Queen Mary's Girls of Great Britain and Ireland Tiara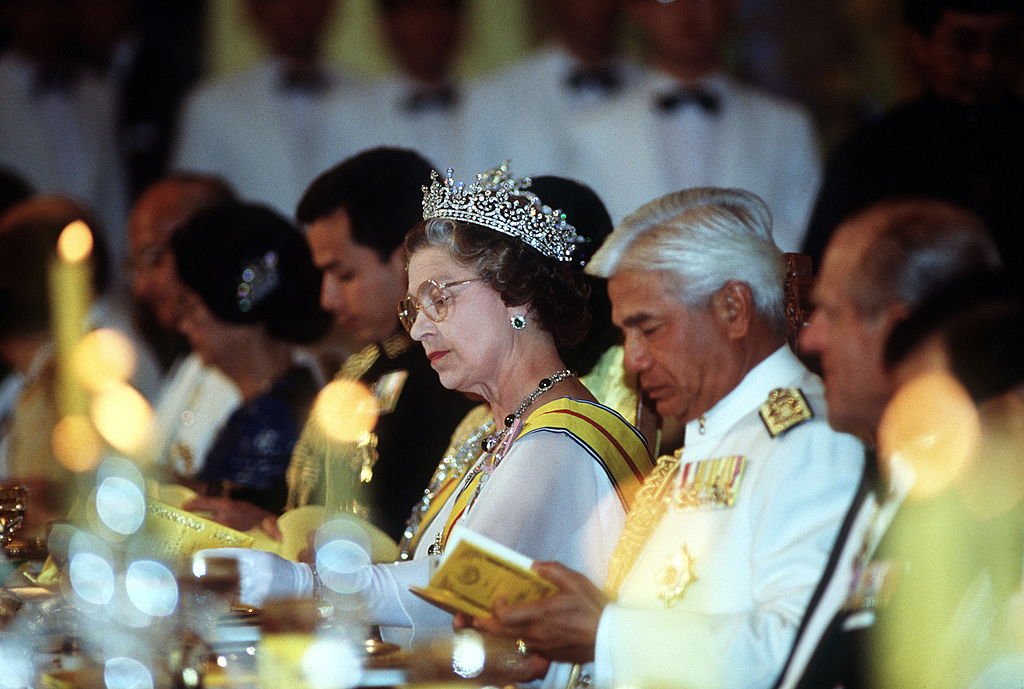 Queen Elizabeth at a State Banquet Held In Her Honour, October 1989 | Source: Getty Images
The Queen Mary's Mary's Girls of Great Britain and Ireland Tiara is also known as "Granny's Tiara" among the royals. It belonged to Queen Mary and originally featured large pearls before being refashioned.
The Imperial State Crown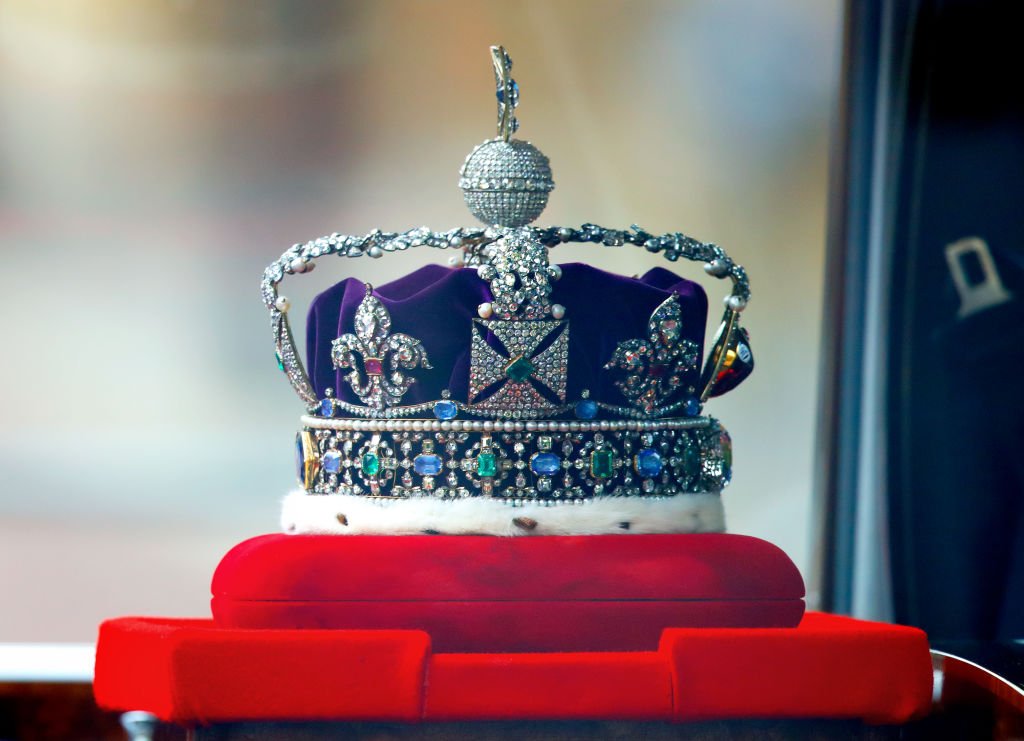 The Imperial State Crown en route to the Houses of Parliament, May 2021 | Source: Getty Images
This extravagant heirloom was made for King George IV's coronation in 1937 to symbolize his sovereignty. The crown features 2868 diamonds set in silver mounts and numerous colored gems set in gold mounts.
Some of the precious stones included in the Imperial State Crown include 269 pearls, 11 emeralds, and 17 sapphires. With over 3000 precious stones set in place, it's no wonder the Queen only wears it for State Openings of Parliament.
The Russian Fringe Tiara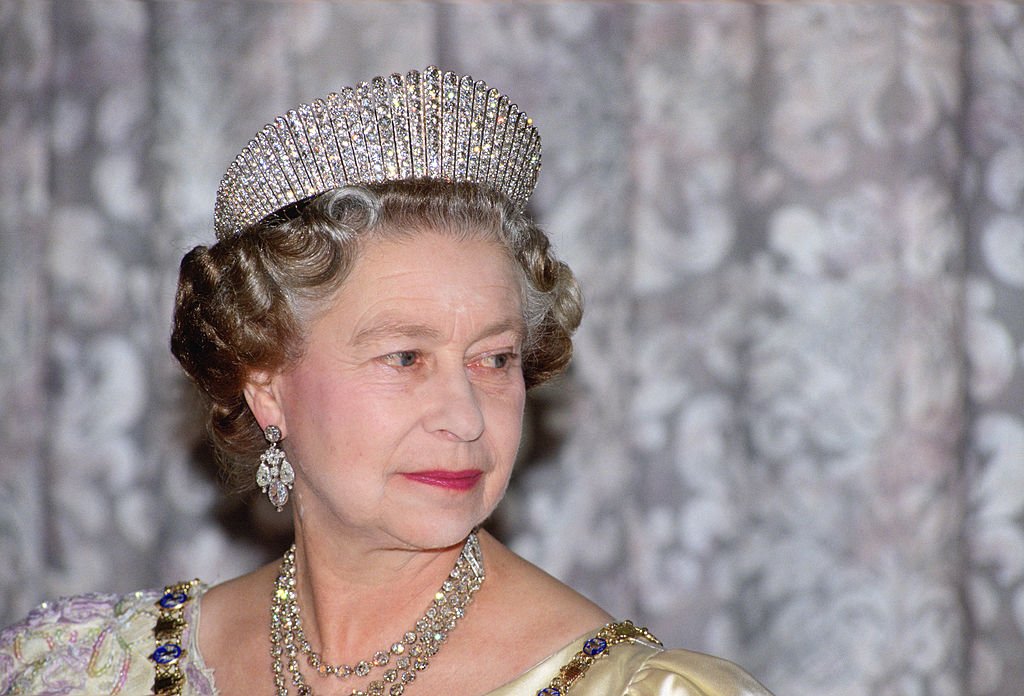 Queen Elizabeth II at a State Banquet in Iceland, June 1990 | Source: Getty Images
Many may be familiar with this dazzling diamond-adorned tiara from Queen Elizabeth's wedding pictures. This tiara was the "something borrowed" she wore on her wedding day as it belonged to her mother at the time.
Burmese Rubies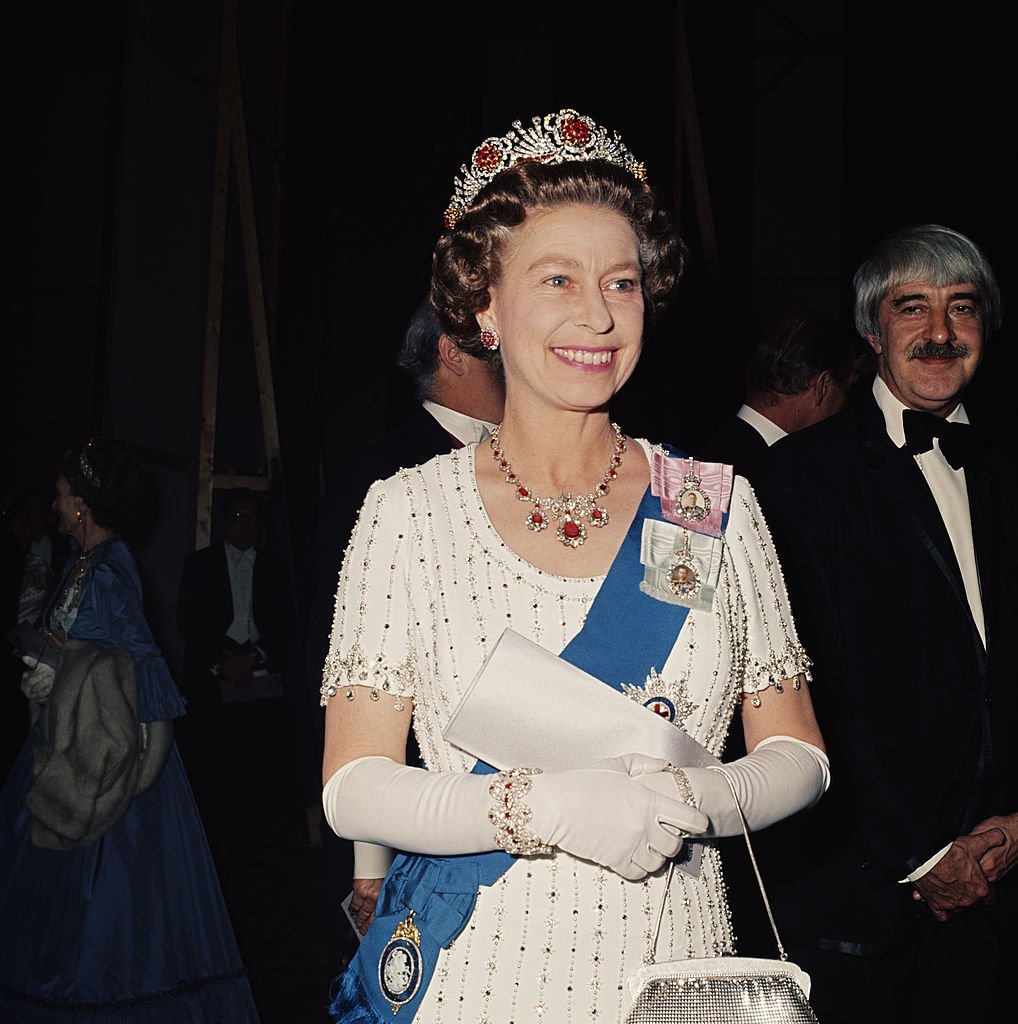 Queen Elizabeth II at a Royal Gala performance, May 1977 | Source Getty Images
Queen Elizabeth ordered her Burmese ruby from Garrard in 1973 after receiving rubies as a wedding gift. The 96 rubies gifted to the Queen by the people of Burma were all set in an exquisite flower design tiara.
This gorgeous tiara makes for one of the Queen's more vibrant and memorable tiara designs. She even wore the dazzling jewelry item to the royal gala in 1977 and looked breathtaking in her sparkling red accessories.
Please fill in your e-mail so we can share with you our top stories!