Russell Tovey Sold Engagement Ring after Initial Split from Steve Brockman — Inside Their Love Story
Russell Tovey and Steve Brockman have one of the most captivating love stories in Hollywood. Even though they separated once, the duo found a way to make things work, leaving fans the desire to know more about their romance.
English actor and producer Russell Tovey is currently enjoying an enviable relationship with his rugby player lover Steve Brockman. The men often update fans via their Instagram handles, flaunting their happy romance.
It all began in 2016; this was when they had solidified their bond after meeting online. They intended to spend forever together, and in 2017, Brockman moved to be with his partner for some time. A few months later, he popped the question with a fine ring that Tovey accepted.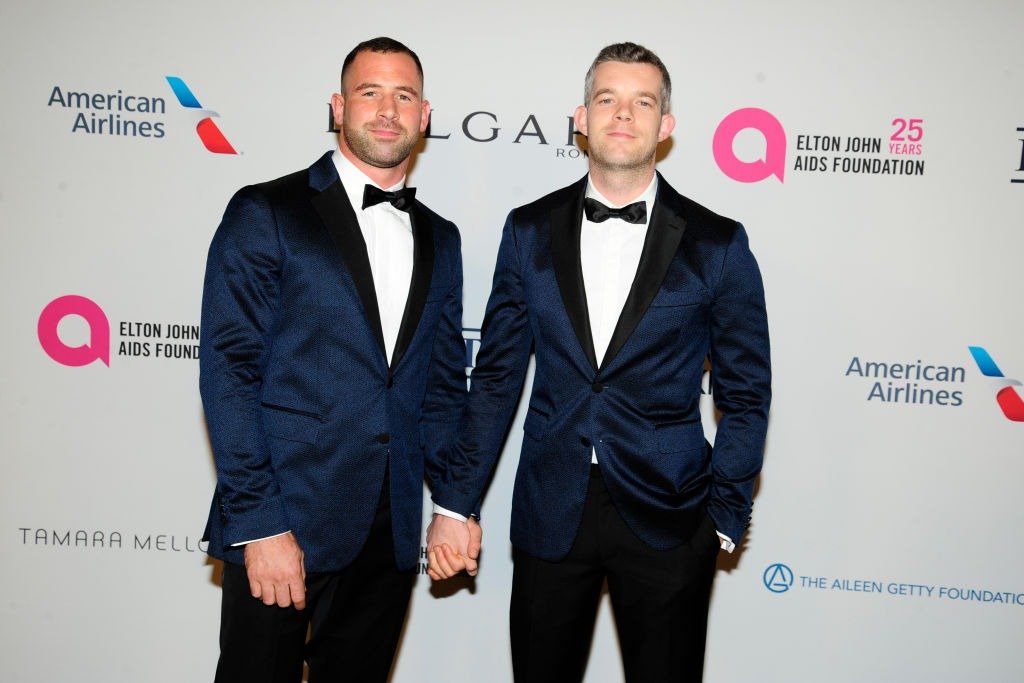 Although the onscreen star told a news outlet that it was unexpected, he stated that the proposal made him happy, and he was more than willing to throw a party over the news.
Tovey also admitted that apart from their feelings for each other, they would love to be parents to a large family; ten kids precisely! The couple has talked about it, and the athlete supports his partner despite the numbers.
For now, they are concentrating on spending as much time with their dogs and treating them as the family they have come to be.
RUSSELL TOVEY & STEVE BROCKMAN'S SPLIT
Tovey and Brockman prepared their fans for a wedding ahead after the announcement of their engagement in 2018. However, it only lasted for four months before they went their separate ways.
Tovey revealed the news after a fan asked what his relationship status was. After the heartbreaking response that they were no more, fans tried to comfort the actor via their comments.
The TV star later talked about taking things slow and not rushing into another relationship. However, he admitted that the right man would find him in due time.
THE REUNION
A year after the split, the right man did find him, and it was none other than a familiar face, Brockman. The couple got back together and shocked fans with the news via an adorable photo that gained the attention of the rugby player.
Tovey's lover added an adorable caption to the post after months of staying away from commenting on his posts, and fans got the drill! 
Despite their reunion, it is uncertain whether they are still engaged, especially since the entertainer sold his engagement ring. The actor stated that he gave the cash from the sale to his brother, who planned a Disney vacation with his family.
MORE ON RUSSELL TOVEY'S BOYFRIEND
Steve Brockman decided on his career from age 14. He began working in construction as a teenager and later established himself as an architect and CEO of Brockman & Sons Design and Build company.
The skilled architect also has a knack for sports; he is part of the Kings Cross Steeler. But, that is not all, he is a personal trainer too.
WHO IS RUSELL TOVEY?
Tovey is a talented actor capable of playing any role, be it gay or straight, despite his sexuality. He has starred in numerous productions in the American and British film industries.
His credits include "Being Human," "Him or Her," "The Night Manager," "Doctor Who," "Sister," "Gavin and Stacey," all of which made fans admire his incredible passion for interpreting roles.
These days, he has shifted to making movies about gay men, telling the story from a personal point of view. Tovey has played roles in films like "The Pass" and "Looking."
Tovey explained that the productions are quite intriguing as it helps the world understand how times have changed and that gay men now possess the same privileges as heterosexuals.