Bindi Irwin's Husband Chandler Powell Honors 'Amazing' Wife on 23rd B-Day with Unseen Pic
Wildlife expert Bindi Irwin received the warmest greeting from her husband, Chandler Powell, in a new media post as he sent a shoutout on her 23rd birthday. The day also marked her first birthday as a mother.
Bindi Irwin recently celebrated her 23rd birthday and her first as a mom. On Instagram, her loving husband, Chandler Powell, put up the sweetest words as he celebrated her milestone age.
Chandler could not help being smitten by his wife as he penned his heartwarming message and praised her for all her efforts. The star included a delightful family image.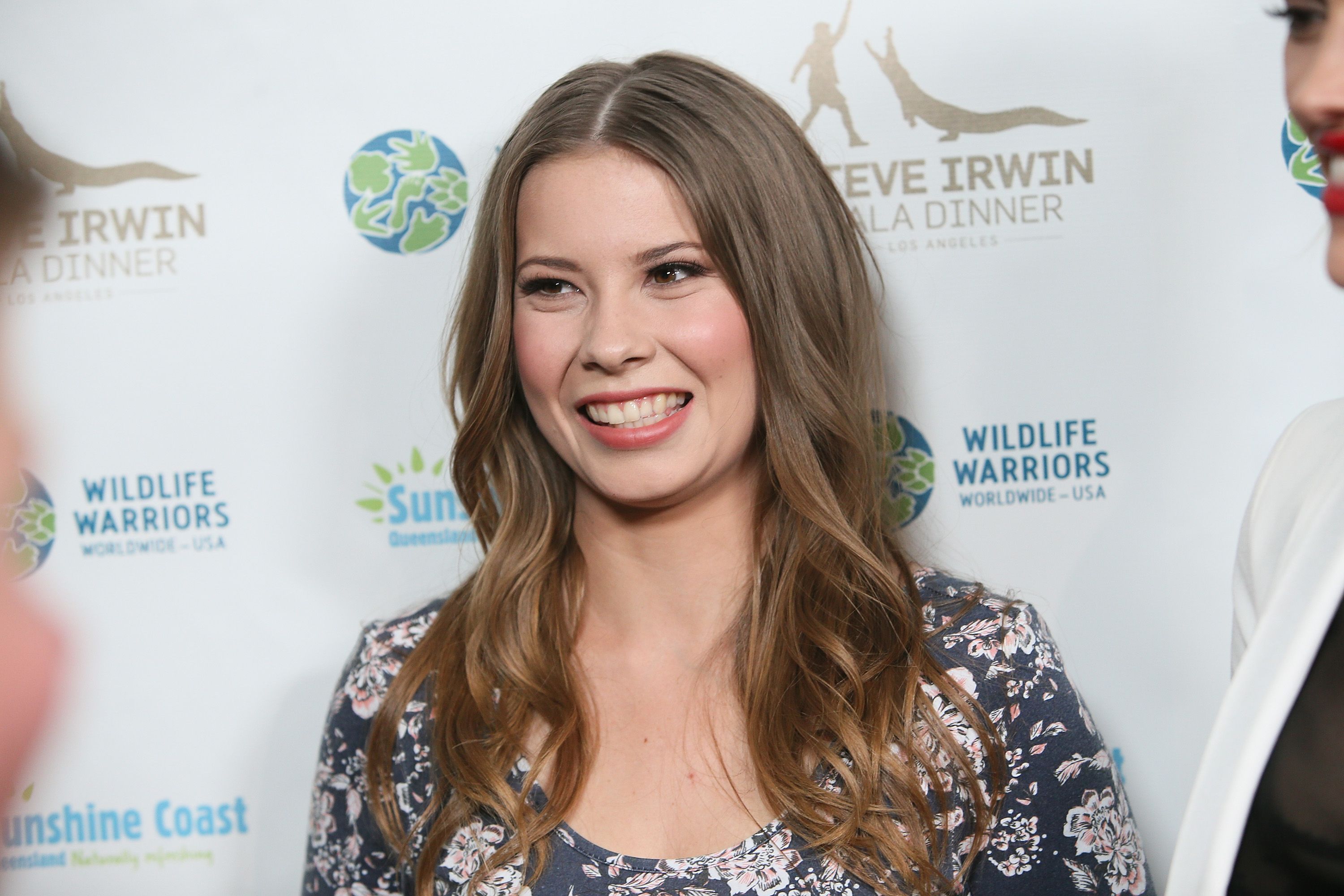 BINDI'S FIRST BIRTHDAY AS A MOM
The photo showed Bindi and her young family on a ship. As the star mom and her family posed for the camera, the open ocean served as the backdrop.
Chandler held a giant turtle in his hands while smiling at their baby girl, Grace. Bindi held the little girl in her arms, training her eyes on her. Grace was the highlight of the photo.
The baby girl looked adorable in a blue flamingo print onesie with a cap over her head. She showed a charming smile that warmed up the timeline. Chandler wrote, honoring his wife:
"Happy Birthday to the most amazing woman I know. Wife, mother, and wildlife warrior. My favorite thing about you is your kind heart…."
The former wakeboarder completed his post by mentioning how much Bindi showed dedication to being a family woman at heart. He concluded the post by reminding her of his love.
BIRTHDAY TRIBUTES FOR BINDI
Chandler, 24, was not the only one who reminded his wife that she was much loved. Her teenage brother and fellow wildlife warrior, Robert, dedicated a hearty post to her as well.
Robert shared a photo of himself and his sister, which also featured Baby Grace. The selfie showed everyone smiling while Grace had the spotlight all to herself, rocking stylish purple sunglasses. Robert addressed his sister:
"Happy Birthday @bindisueirwin. You have always been the best sister, and now it is so cool to see you as such a wonderful mom to little Grace!..."
The family's matriarch, Terri Irwin, was not left out. On her Twitter page, the longtime wildlife conservationist celebrated her beloved daughter. The star mom opted for a throwback image of Bindi as a little girl.
The soul-stirring photo included her late husband, Steve Irwin, who held Bindi up in one hand. Terri addressed Bindi, making it known that the young adult had always been their "greatest adventure." 
On her Instagram page, the birthday girl thanked everyone for the show of love while acknowledging her first birthday as a mom. Bindi described being a mom as "the most beautiful gift."
TERRI TURNS 57
Just a few days before Bindi's birthday, the Irwin clan got together on a ship to celebrate her. The family dedicated Terri's day as a day to release some turtles into the open ocean. 
Happy birthday, beautiful Bindi. You have always been our greatest adventure! pic.twitter.com/regYdMy5fr

— Terri Irwin (@TerriIrwin) July 23, 2021
Bindi noted on social media that the family decided to release five turtles back to the wild after they had been at the Australia Zoo Wildlife Hospital. There were several photos that showed the family safely returning the sea animals. 
The TV star noted that her mom's 57th birthday would forever be memorable, as she referred to the celebrant as "Bunny." Bindi further indicated in her post that Bunny would be Grace's nickname for Terri. 
SOME FACTS ABOUT BINDI
Bindi has been a staple on TV for a long time, starting out as a child star. She has had shows since she was a child, and she gained considerable popularity among kids.
Bindi is the first child of late wildlife lover Steve Irwin and his wife, Terri Irwin. Steve had named her after his favorite crocodile, Bindi. However, Bindi's name also means "little girl" in an Australian indigenous dialect.
Bindi was homeschooled, and this continued until her graduation from high school. She also took some courses in business and also in tourism. 
Besides being a wildlife lover, Bindi has also shown fans she had other interests. As a child, Bindi often sang at the zoo. She showed her dancing skills on "DWTS" at the age of 17. She and her partner, Derek Hough, won the mirrorball trophy at the time. 
INSIDE BINDI'S LOVE LIFE
It all started with her and Chandler meeting at her family's zoo. Chandler had been to a national wakeboarding competition in Australia, and he decided to take a trip to the Australia Zoo.
The timeline was 2013, and Bindi happened to be leading the zoo tour on the day they met. Chandler once shared that he had been in awe of her and simply thought she was amazing. 
The two stayed in touch for two years after that before going public with their relationship. Chandler had also shown her love publicly when she competed on "DWTS."
In 2017, Chandler became a crocodile hunter, stamping his place during the family's annual crocodile research trip. He moved to Australia in 2018 and proposed to his lover the following year after she turned 21.