Sarah Ferguson Praises Oprah Winfrey While Discussing Meghan & Harry's Truthbomb Interview
While everyone is bashing Harry and Meghan Markle for their truth bomb interview with Oprah, one member of the royal house is quite sympathetic, having gone through an almost similar ordeal herself.
Sarah Ferguson, Duchess of York and ex-wife of Prince Andrew, opened up about her love for what Oprah does while sympathizing with the Sussex in a recent interview with The Telegraph.
Ferguson says that after her divorce, she opened up to Oprah about her struggles, both emotional and external, such as the inability to deal with the attention the media was giving her.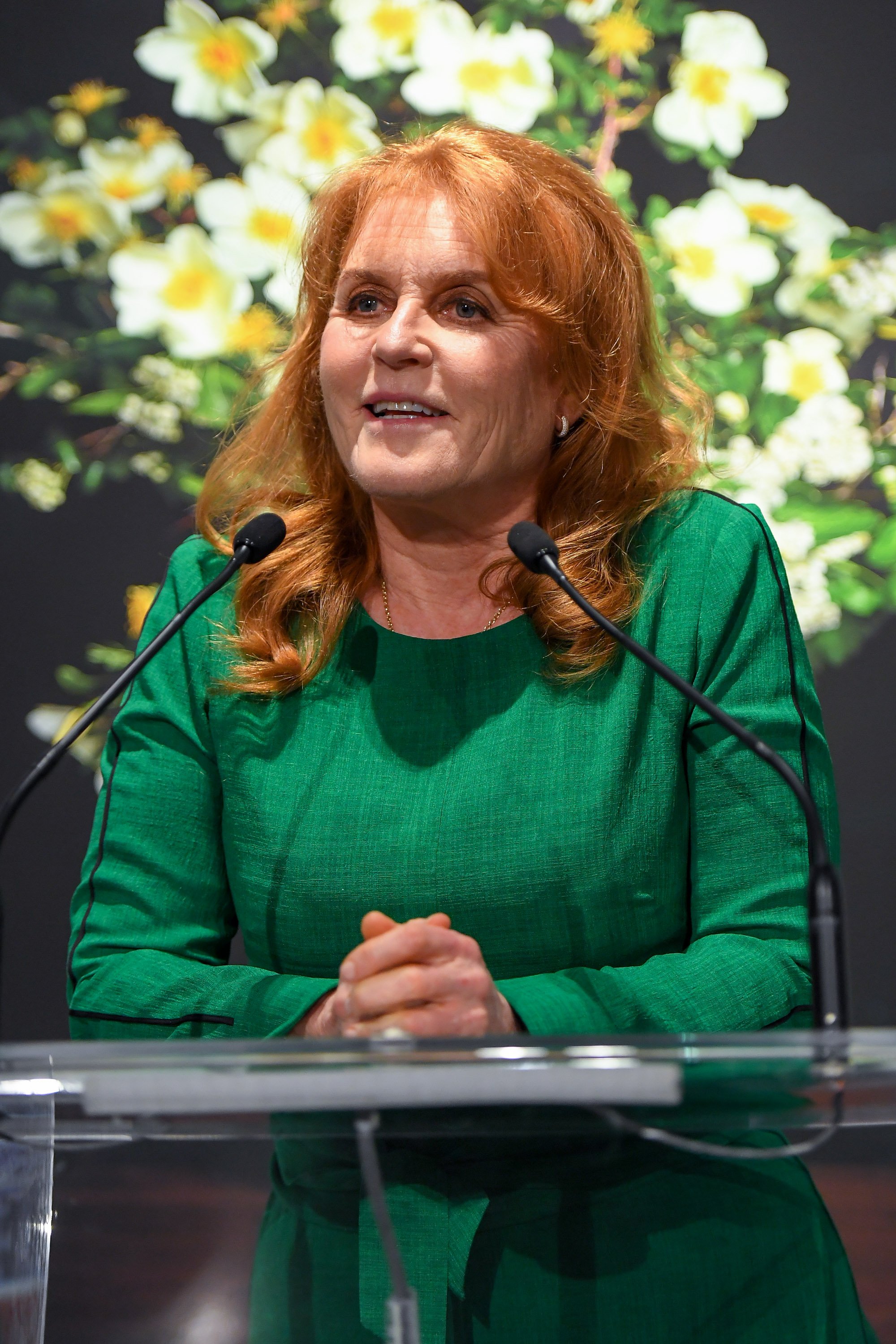 She says she does not presume to advise the Sussex on what they should do but tell them to seek their own happiness. 
Speaking about their struggles with Oprah earlier in the year, Harry and Meghan touched on their challenges as working royals. This resonated with Ferguson, who also had quite a challenge after her divorce. She says: 
'I did have to make my own way in the world when I left the family, and it is not always easy.'
The Duchess, despite being divorced from her husband since 1996, still lives at the Royal Lodge in Windsor and has a unique co-parenting relationship with her former husband, who seconds her belief that family is everything.
The mother of two, even though contented with their current situation, has never ruled out the possibility of one day getting re-married to her former husband.
It is, however, astounding that the Duchess, who has had her bad moments with the royal family, stays loyal to the royal family, even going as far as describing the Queen as a significant influence in her life.
She says that Prince Phillip had described her as "odd and pointless".
Ferguson also opened up about her relationship with her father-in-law, Prince Phillip, saying that he never really forgave her after compromising photos of her and John Bryant circulated in the media back in 1992.
The Duchess had to suffer the embarrassment when the Queen pondered over the pictures of the stolen kisses. She says that Prince Phillip had described her as "odd and pointless."
Even though the Queen later forgave her, her relationship with her father-in-law only deteriorated, which took a toll on Ferguson's mental health. She says:
"It was so bad that I believed I was this worthless human being. I thought maybe Prince Philip was right."
Ferguson also speaks about her relationship with Princess Diana, who she grew up with, saying that she would be proud of the men her sons have become and the wives they married. 
She says her childhood friend, just like herself, would be a doting grandmother to her grandkids. She remembers Diana as adoringly loving to her boys and Ferguson's girls, Princesses Eugenie and Beatrice.
Whatever anyone's opinions of Ferguson may be, what stands out about her is that she is her own person and has brought up her daughters to be well-adjusted young ladies who have taken their own paths careerwise and managed to stay loyal to the royal family.
Sarah says her secret to being a good mother is her ability to listen, saying whenever any of her girls are having a rough time, she puts off her phone, locks the door, and focuses on what is bothering them. 
She has raised her daughters to learn from her mistakes, making it clear that she's gone before them to clear the way for them to reach for their dreams and be who they want to be without repeating her mistakes.
Asked whether, given a chance, she would leave behind her failures and mistakes, Ferguson says they are a part of her journey, and as they have played a significant role in shaping her, she wouldn't change a thing.