People: Princess Beatrice & Eugenie's Mom Sarah Ferguson on How She Helped Them Avoid Pitfalls & Mistakes
Duchess of York, Sarah Ferguson, was one of the most controversial figures in the royal family known for her many public sagas, but despite all, the 61-year-old remains a good mom to her girls.
Few royal family members enjoyed the spotlight as much as Sarah Ferguson, the Duchess of York, did. From her high-profile divorce from Prince Andrew to the many public sagas she endured, Ferguson was highly controversial.
Now 61, the mother of two reflects on her life and many clashes over the years and admits that despite her history, she considers herself a good mom as she refused her daughters from making the mistakes she did.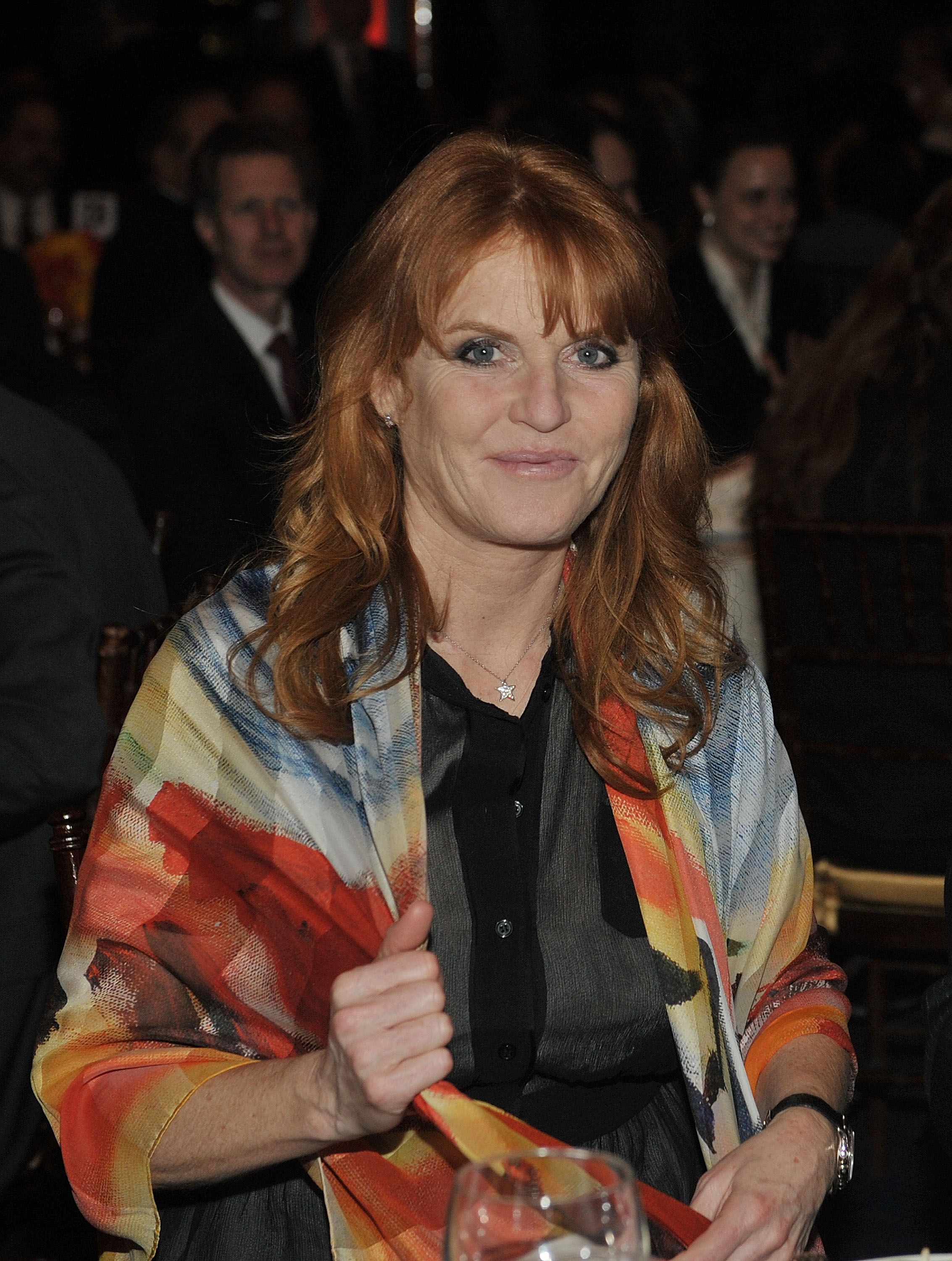 HELPING HER GIRLS AVOID PITFALLS
While most people call experience the best teacher, Ferguson prefers to shield her daughters, Princess Beatrice,32, and Prince Eugenie,31, from making mistakes; instead, she wants them to learn from hers and avoid making similar ones.
In a recent interview, the Duchess of York reflected on her past and admitted that she had made some mistakes over the years, adding that she cleared the way for her daughters through her many wrong choices.
Although she conceded about having a past she was not too proud of, the 61-year-old believes she is a good mother to her daughters, who she shares with her ex-husband, Prince Andrew.
Ferguson's mistakes and errors became lessons for Beatrice and Eugenie. The 61-year-old admitted to People Magazine that she is self-deprecating and British, but, to her credit, she did a good job as a mom. She said:
"And I'm a good mom because, in growing up, when the girls used to say, 'Why can't we do that?' "I would say, "Well, I've already made those mistakes."
The mother of two explained that not only had she made mistakes, they were also well documented by the world. She explained to her daughters that they did not have to fall into similar pitfalls as she did.
The Duchess battled public disgrace as intimate pictures of her and famous businessman John Bryan crept into the public eye.
By learning from her mistakes, Ferguson hopes her daughters can go on to dream and be whoever they desire to be without having to deal with the baggage that comes from wrong choices.
These days, the Duchess has done her best to reconcile with her unpleasant past, adding that all her mistakes have become a part of her life and story. The mother of two admitted that her wrong choices were the product of not knowing any better at the time.
Despite the many unpleasant things written about the Duchess in the past, her daughters speak well of her, noting that they share a good mother-daughter relationship.
On her 61st birthday, her youngest daughter, Princess Eugenie, shared a couple of pictures to pay tribute to the Duchess of York, adding that there were many moments she could choose from to show how unique her mom is.
RELATIONSHIP WITH PRINCE ANDREW
Ferguson joined the royal family in 1986 after marrying Prince Andrew. The romance was one of the talking points of the time, but the world was shocked to hear that the couple had drifted apart and separated in 1992.
A few months later, the Duchess battled public disgrace as intimate pictures of her and famous businessman John Bryan crept into the public eye.
The scandal was publicized and wreaked havoc on her reputation. She and Prince Andrew divorced four years later, but they remained close for the sake of their two children.
The Duchess is believed to be living at Royal Lodge, Andrew's residence in Windsor. Sources close to the former couple think they're still in love, and it will not be shocking to see them make a comeback.
COMPLICATED RELATIONSHIP WITH DIANA
Aside from the many scandals that plagued the 61-year-old, her relationship with the late Princess of Wales, Princess Diana, became another talking point for critics.
The duo reportedly shared a fractured relationship and did not speak for a year before Diana lost her life to a horrific car crash. However, Ferguson has maintained her love and respect for the late princess over the years.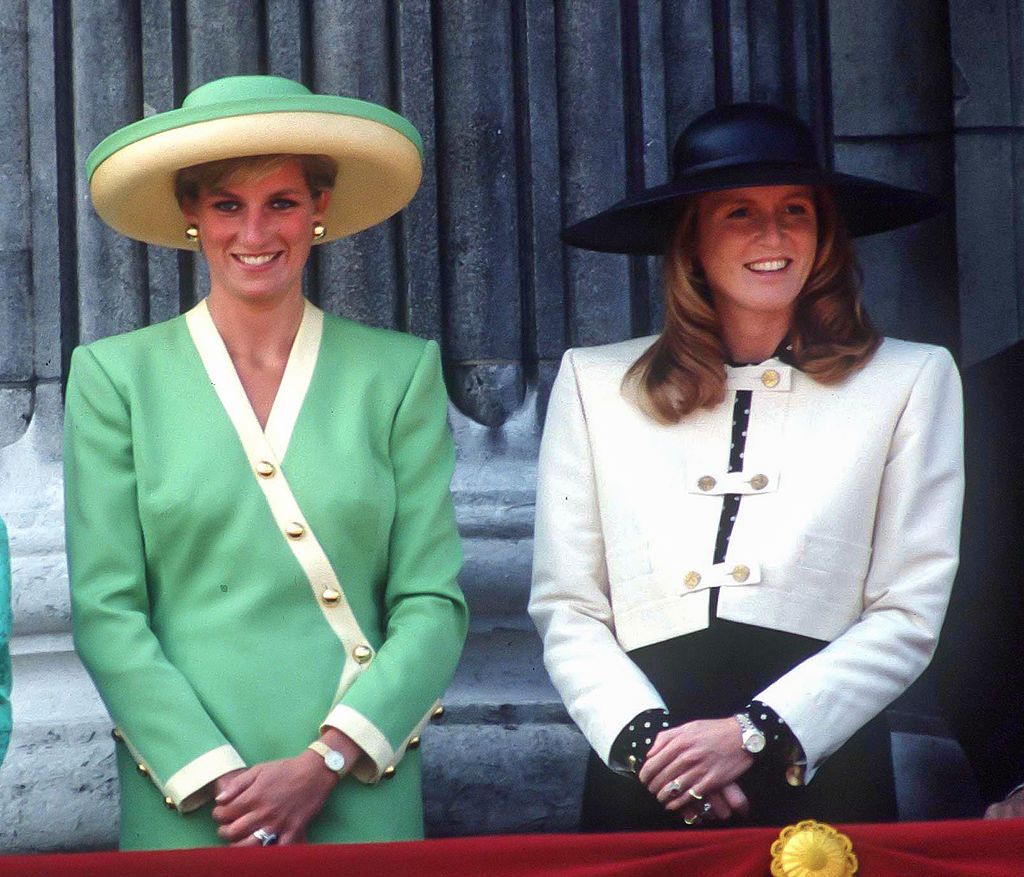 BEATRICE AND EUGENIE'S RELATIONSHIP
Ferguson's two daughters share one of the sweetest siblings relationships in the royal family. Unlike their feuding cousins, Harry and William, Princess Beatrice and her sister Eugenie are said to enjoy a close bond.
While Princess Eugenie was the first to make their mom, Ferguson, a granny, it was recently announced that Beatrice is expecting her first child, with her husband Edoardo Mapelli Mozzi, later this fall.
Princess Eugenie expressed her delight at the news, adding that she could not wait to meet the little one. From the look of things, it is clear that Ferguson was an excellent mom to her girls.