Prince Harry Branded 'Rich' & 'Damaged' and Warned To Avoid 'Sounding Bitter' by Ghostwriter
Duke of Sussex, Prince Harry, has been labeled damaged following the announcement of his upcoming memoir by a ghostwriter. The Royal Family is not at ease with the news either.
Prince Harry has been branded rich and damaged and warned to avoid sounding bitter by ghostwriter Andrew Crofts. Crofts penned a piece for The Times about the royal:
"Prince Harry is a ghostwriter's dream because he loves to talk about his feelings, and he wants to be honest."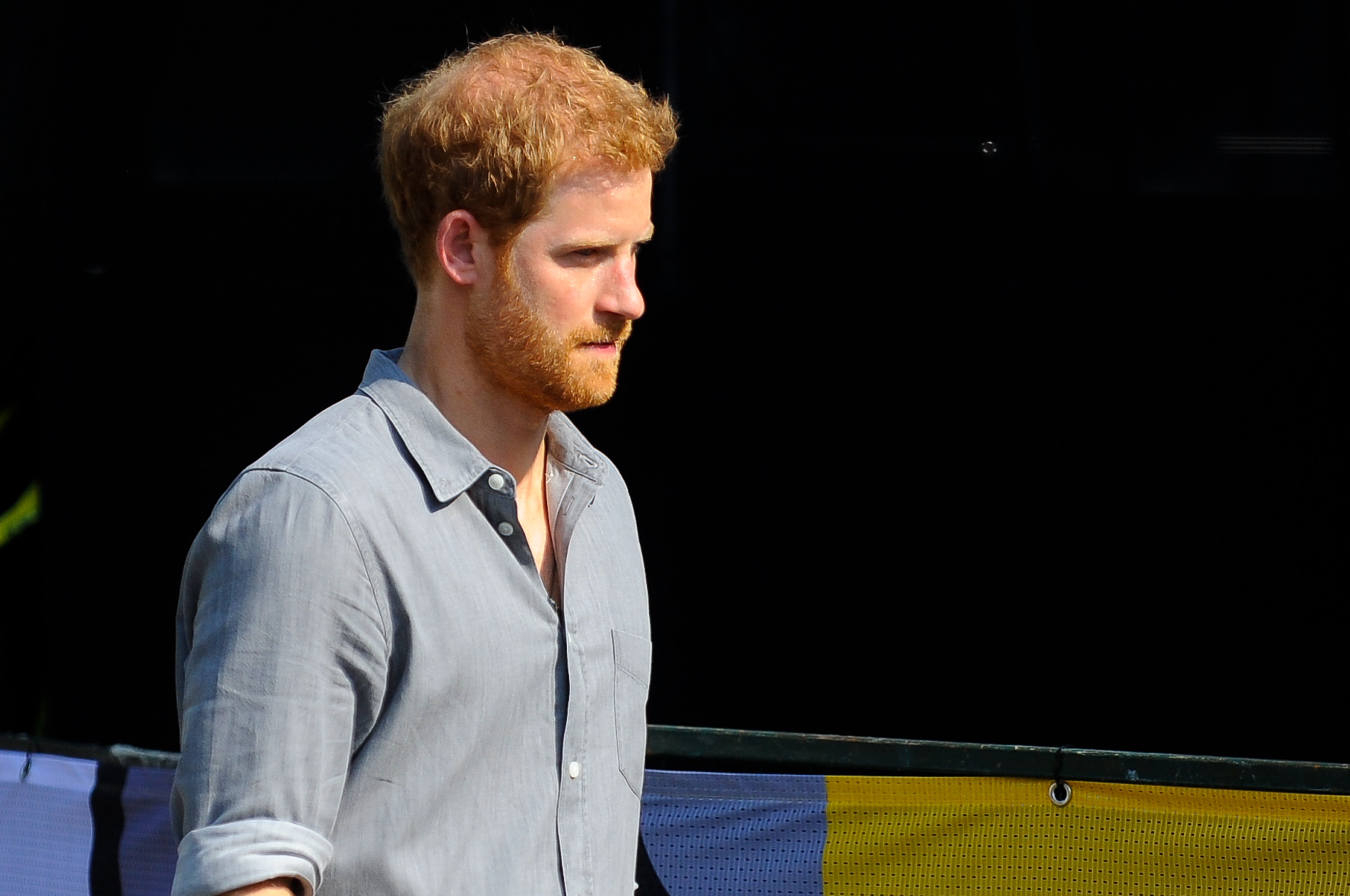 He continued: "He is rich, powerful, famous and damaged, and, the greatest gift of all for a ghostwriter, his partner supports the idea of him telling all."
Crofts described the news of the prince working on his new memoir as "surprising," a book that he has been busy with for nearly a year.
The Duke has spent much of his time working on his autobiography with 56-year-old JR Moehringer, a Pulitzer prizewinning journalist and novelist.
"Writing a book takes a bit of practice, and it would be unreasonable to expect someone who plays football or rules a country to master it in time to meet a publisher's deadline," Crofts writes.
He has 30 years' worth of experience as a ghostwriter and explained Prince Harry's ghost would have to steer him away from "sounding bitter and settling scores."
He also claimed the former pilot would be willing to ensure his relationship with his ghostwriter is based on trust as he bares all of his life's troubles.
The royal revealed his book is due to hit the shelves next year as he assured that it would be a "wholly truthful" memoir and a "definitive account of experiences, losses, adventures and life lessons that have helped shape him."
When one royal source learned about the prince's plans to release a book, the insider responded, "Oh gosh," which is expected after he and Meghan Markle have dropped multiple bombshells as their truths about the Royal Family following their royal exit last year.
One insider claimed the memoir would spark a sense of fear more than anything else towards the royals...
On another note, his father, Prince Charles, was reportedly surprised by the news, and insiders revealed his son "scrambled" to inform his family about the new project just "moments" before he announced the book he described as "intimate and heartfelt."
However, according to E! Online, the Duke of Sussex gave his family a heads up about the project privately. He was not obliged to request permission to go ahead with it and did it out of courtesy.
A source told the Mirror: "Ever since leaving royal life, Harry and Meghan have made claim after claim of how they allege they have been treated. They say that it is their truth, but there is only ever one truth."
Meanwhile, Sarah Ferguson, 61, has rallied behind the couple since their interview with Oprah Winfrey. The Duchess of York revealed she is a "great supporter of Winfrey" as she talked about the Sussexes' interview about Megxit.
Like Markle, Ferguson has also previously opened up to the media mogul about her emotional struggles and inability to cope with the media attention in interviews in 1996 and 2010.
Ferguson recently revealed Winfrey "helped her greatly" when she was interviewed by her in America and told The Telegraph:
"I'm a great supporter of Oprah and everything that she does…I wouldn't presume to give advice to the Duke and Duchess of Sussex except to say be happy."
She also talked about some of the challenges the pair came across and shared she had to forge her path in the world when she left the family, which was not easy.
The mother of two also spoke about her relationship with her former husband, Prince Andrew, whom she lives with at the Royal Lodge in Windsor.
Ferguson said she and the Duke of York are "the most contended divorced couple in the world." She added that they are co-parents who support each other and believe that family is everything.