HGTV's Erin Napier Mourns Loss of 12-Year Old Family Dog – See Touching Pic of Toddler Helen with Baker
It is always a hard blow dealing with loss, and just recently, HGTV's Erin Napier lost a member of her family. Fans helped her mourn the family loss with messages of condolences.
Erin Napier and her family are mourning the death of their family pet, Baker, who has been with them for over a decade. The HGTV star took to her Instagram to mourn her loss. 
She posted a beautiful photo of the family dog, Baker, lying on the ground, and looking directly into the camera, with Erin's daughter, Helen, perched on Baker's back.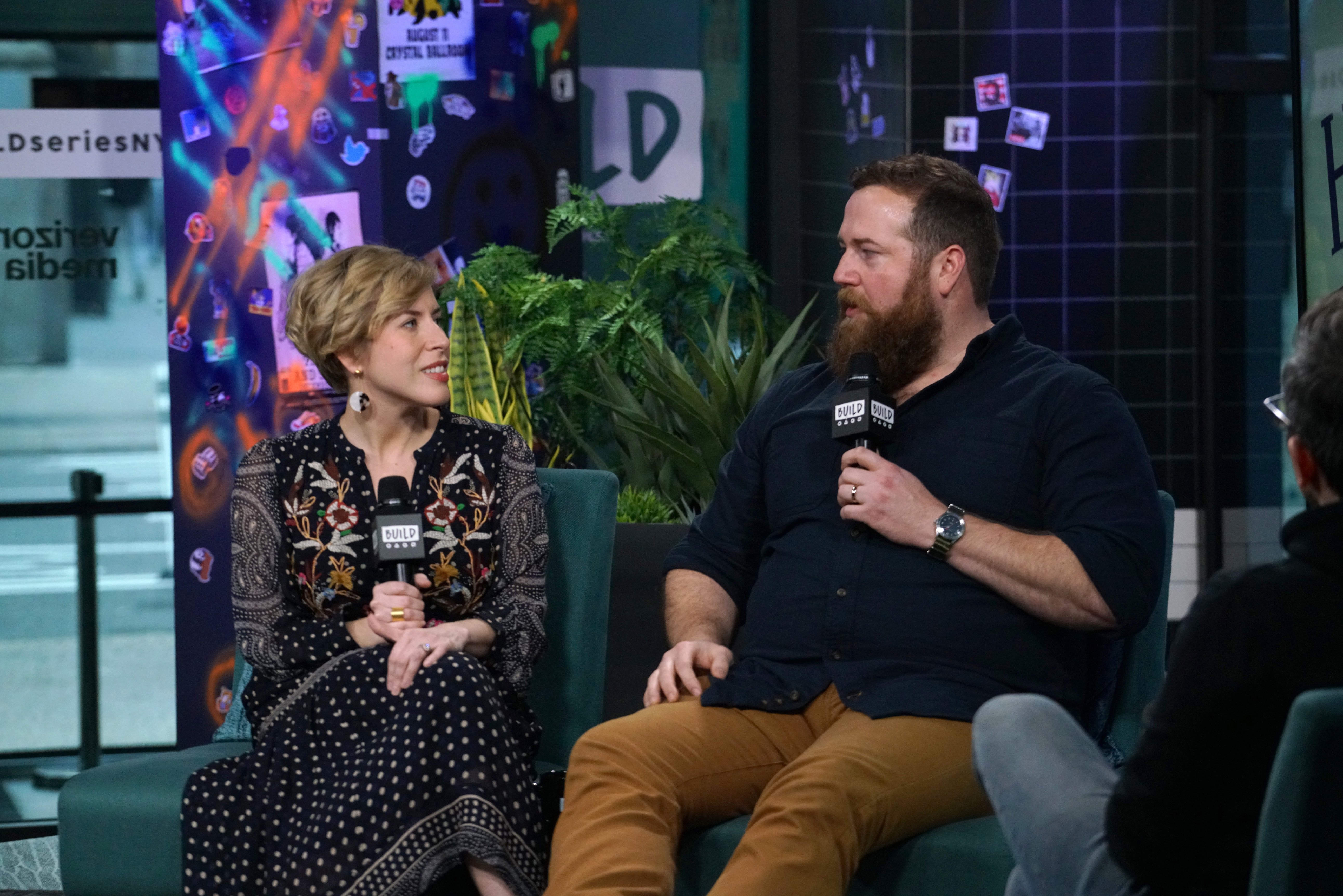 Naturally, Erin's fans took to her Instagram comment section to send their condolences to the family, saying that losing pets was one of the hardest things one could experience. 
Another fan expressed how sorry they were, saying that dogs are the hearts of the home and wishing the family the best during these hard times. 
Erin's caption on the photo was a telltale of how much the family and especially Helen were going to miss the dog, adding that they were grateful for the time they got to spend with Baker. She wrote:
"All dogs go to heaven ❤️ we (and especially she) will miss Baker. thankful for the 12 years he lived."

Another fan noted how Helen and Baker always loved playing together, saying that Helen always put a smile on Baker's face and adding how much she would miss him.
This came as a blow for the HGTV designer, who, from her constant updates on Instagram, is very family-oriented. The 35-year-old mother of two recently shared a sweet photo of her husband, Ben carrying their daughter Helen on his shoulder during a family walk.

In June, Erin shared an adorable photo of her husband feeding their newborn and appreciated him for the loving support he was constantly giving her and their babies, and especially when she was still recovering from her surgery.
Laurel was hit by Hurricane Katrina back in 2005, damaging close to half of the town's homes.

In one of her recent posts, the mother of two showed off her 3-year-old daughter dancing in the kitchen as cupcakes baked in the oven. The little girl looked excited that she could dance once again.
Following a terrible playground accident last year, where Helen boke broke her leg, fans were ecstatic to see that she was healed and was even dancing and entertaining her family.
Others comically noted that they dance the same way when they have cupcakes baking in the oven, while another wrote messages of support and encouragement, saying:
"So glad her leg has healed so that she can dance again."
Besides the homes they build on the shows "Home Town Takeover" and "Home Town," the couple recently added a member to their family, Mae Napier, born in May.
The news of her birth was accompanied by cute monochromatic photos of the ecstatic dad holding his newborn, who was sleeping peacefully in his arms. The simple caption read out the name "Mae," followed by a love heart emoji.
Erin and Ben were excited to welcome their baby and were especially eager to see the bond that their newborn and her older sister would create.
The stars are very particular about their priority being their family, despite their shows being a big hit. Erin says that when the shows are over, all they will have left is their family. She adds that the happiness and health of her most loved ones precede everything else.
The show documents the couple using their passion in building to restore a southern Mississippi town, Laurel, to its former splendor. Laurel was hit by Hurricane Katrina back in 2005, damaging close to half of the town's homes.
With Erin's art degree and her husband's woodworking skills, the two say they enjoy what they do and have lots of fun renovating the houses. They say they are amazed at what they do and will stay committed to the course.