Chase Chrisley's Fans Team Up with Dad Todd after His Message to Son: 'Wait until You Are 40'
Todd Chrisley's son, Chase, took to Instagram to share a cute picture of him and a toddler and revealed that he was having baby fever before his father and fans left messages for him.
Parenting is a beautiful experience at the right time. That was the message Todd Chrisley, and many fans tried passing to his younger son Chase after he declared he was having baby fever.
Todd and Chase are known for their buddy-like relationship, so it was no big deal when the senior Chrisley let his son know that any baby plans he might have should be halted.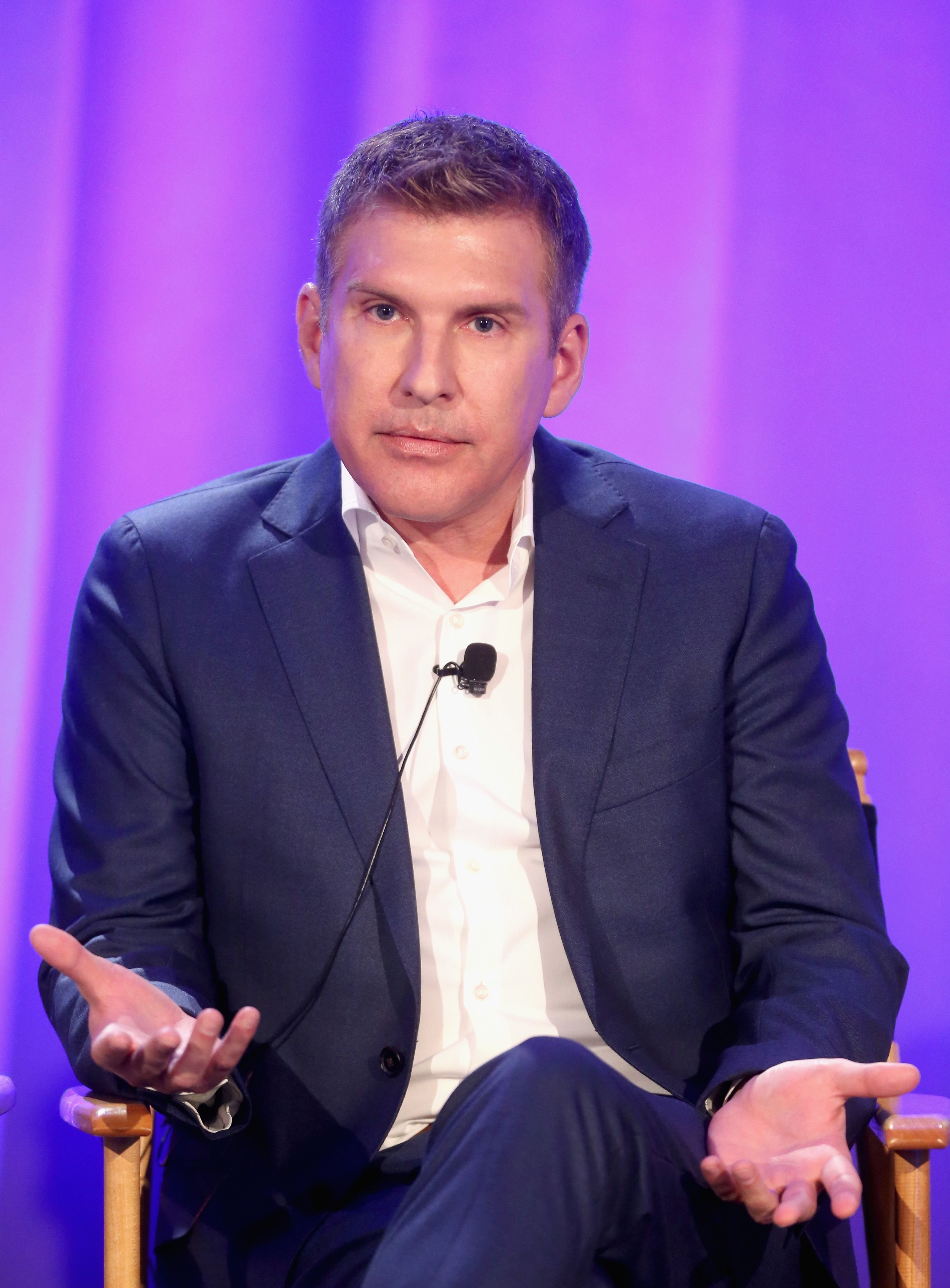 BABY FEVER
At 25, Chase has almost anything he wants, all thanks to the luxurious life his father's status as a successful businessman affords them. But, Chase thinks something is missing in his life.
Chase has never hidden his admiration for love and family, but his family thinks he is not ready for the latter. His mother, Julie, is vocal that her son isn't ready for marriage, but recently, fans got to know that Todd thinks the same.
Chase spent his weekend in the company of babies, little wonder he felt like having his. In a picture he shared, a sweet toddler lay cuddled on his chest, and Chase wrote in the caption, "Baby Fever."
Fans got the message, including his father, Todd, who quickly asked his 25-year-old son to wait until he's 40. Todd explained that the thought of having a baby was going to pass, and he encouraged Chase to live his life and know when the timing is right.

FANS REACT
From fans' reactions, it was clear they stood with Todd on this one. For some fans, Chase is clearly not ready for a child. Some fans went as far as describing the other side of parenting to the young man.
One fan hilariously offered Chase a chance to babysit his children, stating that the experience would help Chase take his father's thoughts seriously, while another fan added, " don't have kids, it's a trap." A third fan remarked,
"don't do it, man. They don't stay cute long."

TODD AND CHASE'S RELATIONSHIP
"Chrisley Knows Best" gives fans a glimpse of the life of successful real estate mogul Todd Chrisley and his children. Over the years, fans have seen the soft side of Todd, especially when relating with his children.
The reality star and Chase share a strong bond. The duo share many similarities; humor, ambition, and their love of pranks. In addition, Todd is very supportive of his son and shows interest in his life, particularly his love life.

After Chase broke up with his then-girlfriend, Brooke Noury, Todd admitted his son was heartbroken, but the breakup was a relief for the rest of the family as they did not like Noury.
Todd has been criticized for meddling in his children's lives, and sometimes they think he takes things too far. But, in his defense, Todd insists his actions are out of pure love and concern for his family.
At one time, the Chrisleys patriarch caused a stir after sliding into the DM of his son's girlfriend, Emmy Medders, on Instagram. Todd was upset he had not met the girl who had captured his son's heart.
Emmy Medders and Chase went public with their romance in 2020. The couple is reportedly long-time friends, which is why fans believe they are perfect for each other. Some fans even think she is similar to Julie.
TODD AND HIS GRANDKIDS
Todd has two grandchildren Chloe and Jackson, although fans get to see just Chloe on the show while Jackson has remained under the radar. Todd and Jackson's mom, Lindsie, have a strained relationship which has kept Todd out of the picture.
Although Todd has no relationship with Jackson, he is a proud granddad of Chloe, who is a main feature on the show. The real estate mogul proudly flaunts his love for his mixed-raced granddaughter.