Fans React after Simone Biles Pulled out of Team Finals on the Verge of Tears 'Due to Medical Issue'
In the wake of Simone Biles' exit from the 2020 Olympic Games finals, many fans have taken to their social media platforms, showing their reaction and opinions on the news. 
World-renowned gymnast Simone Biles has pulled out of the Olympics gymnastics finals, and according to reports, the sports star opted out due to medical complications.
The announcement was made on the official Twitter page of the US Gymnastics team. Following the news, many fans have weighed in on the situation while expressing their thoughts.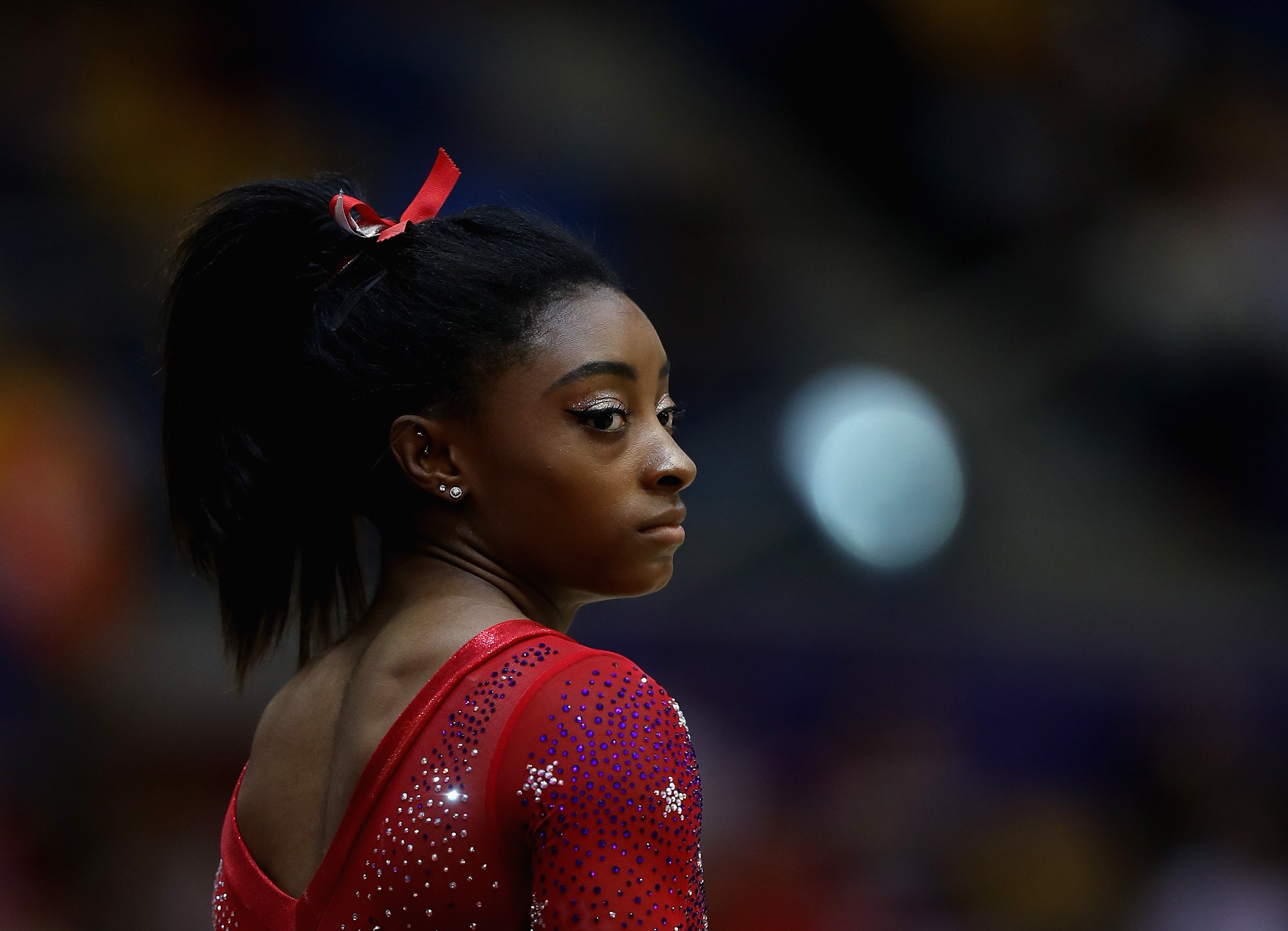 SIMONE BILES OPTS OUT OF FINALS
The news relayed that Biles withdrew from her team's final game due to a medical situation. The report showed that Biles would continue to be assessed for future games. 
Fans and celebrities alike have shared their takes on the development, and so far, many have had nothing but encouraging words. TV host Hoda Kotb commended Biles, referring to her as a "class act."
Official statement: "Simone Biles has withdrawn from the team final competition due to a medical issue. She will be assessed daily to determine medical clearance for future competitions."

Thinking of you, Simone! pic.twitter.com/QA1GYHwWTv

— USA Gymnastics (@USAGym) July 27, 2021
Kotb cheered the famed gymnast as she tagged her and mentioned that she "already won." Kotb added that Biles withdrew from her team but stayed to cheer them on, check out for their wellbeing and encourage them.
"The Real" star Loni Love shared comforting words as she addressed Biles and told her to protect her peace. Love called Biles a champion, adding that she would always be a champion.
More fans and sports lovers joined in the conversation about her exit, sending out love and soothing words. Biles' followers and admirers showed that she was much loved. 
Someone said it best. @Simone_Biles already won. She is a class act. Withdrew from team competion after vault... stayed and cheered on her teammates... got them chalk for their hands.. encouraged.. hugged them. She already won. Congrats on the silver medal! @TeamUSA @USAGym

— Hoda Kotb (@hodakotb) July 27, 2021
BILES SPEAKS ON HER EXIT
On Tuesday morning, the 24-year-old gold medalist joined Kotb on NBC's "Today," where she talked about her withdrawal from the Olympic finals. Biles shared that her exit had to do with the emotional toll the game took on her.  
She explained to Kotb that she felt okay physically, but the real issue lay with her emotions. The champion noted that being at the Olympics and being the head star was not "an easy feat."
Protect your peace @Simone_Biles .. you are and will always be a champion…. Only positive vibes going out to you !!!!! https://t.co/21bod9owdv

— Loni Love (@LoniLove) July 27, 2021
The star further kept it real, with Andrea Joyce relaying that the pressure was more mental than physical. Biles noted that she was dealing with some things internally.  
Despite the glitches, Biles qualified for the all-around final. When Kotb asked the athlete if she would keep up with the individual finals, she explained that she planned to take things one day at a time. 
Following her last performance, Biles made it known that she was fighting the demons in her. She withdrew because she did not want to hinder her team's chances of winning. 
She shared that it was just in her head. Biles noted that she needed to keep the focus on her mental health to avoid jeopardizing her health. The star added that it was not desirable when "you're fighting with your head."
We love you, @Simone_Biles!! 💙

— princess king 👑 (@heybaldie) July 27, 2021
BILES' LAST PERFORMANCE 
Biles started on the vault channeling her unique and famous Yuricheko double pike. However, she did not quite ace the landing. This had her completing a 1.5 rotation instead of a 2.5 rotation.
She earned a 13.7666 mark which ended up being the lowest in the vault category. This was followed by the announcement that Biles has decided to pull out of the finals. 
After she left, her teammates, Jordan Chiles, Sunisa Lee, and Grace McCallum, fought through and came second to bag the silver medal. Russia got the gold medal while Britain came in third with the bronze medal. 
The beam was supposed to come after the vault, but Biles had already announced her exit. However, she continued encouraging her teammates from the sidelines, and they all appreciated it.
Biles received an outpouring of love from the gymnastics community. Nastia Liukin shared that sometimes people forgot that the best of all was still human, with emotions.
She emphasized the need for love and support for the athletes. Liukin noted that the routines could take a toll on the athletes as they carry the weight of an entire nation during the games.