People Can't Stop Discussing Kelly Clarkson's Ex Winning Hundreds of Thousands Spousal Support Payment
Kelly Clarkson's fans are not afraid to voice out their opinions regarding her recent spousal support ruling. The singer has been ordered to pay a large lump sum to her ex every month, and the reactions are priceless. 
Kelly Clarkson and Brandon Blackstock's separation came as a shock to the world at first. However, as time has passed, the public has gained more insight into the former couple's messy divorce proceedings. 
The former couple has had legal spats about their property, monthly income, and children over the past few months. As a result, a judge reviewed the couple's finances and ordered that Clarkson pay her ex almost $200 000 a month.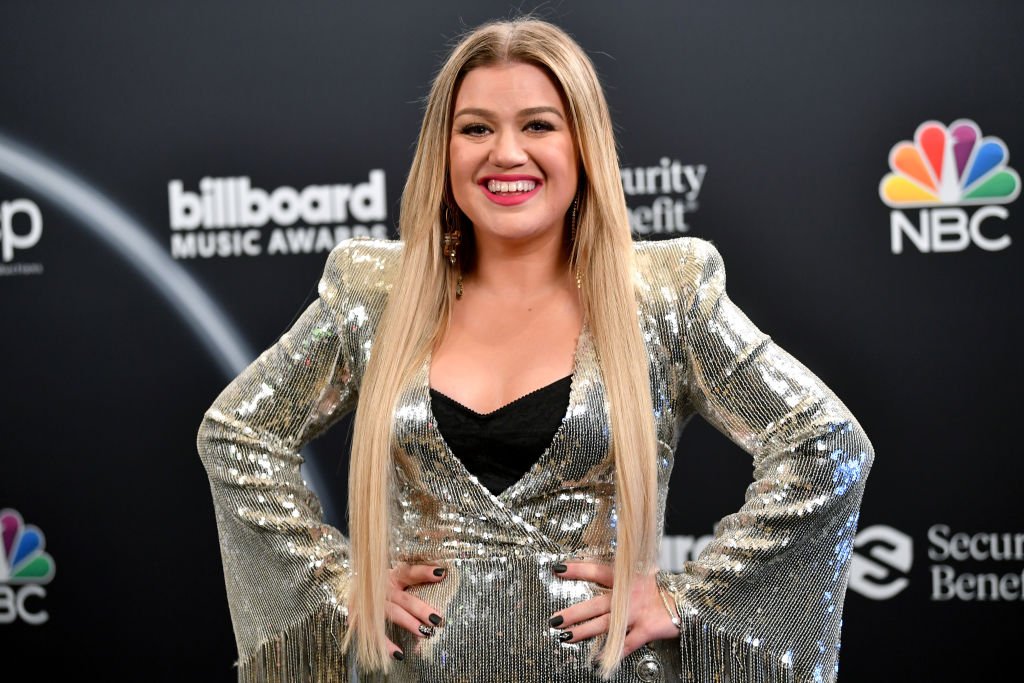 According to legal documents obtained by publications, the former couple's finances were listed out to make the decision. The documents found that Clarkson allegedly takes home a whopping $1 583 617 a month!
Consequently, the "American Idol" alum has been ordered to pay her ex-husband a hefty amount for spousal and child support. Clarkson is also required to pay Blackstock's divorce legal fees, which could cost her a cool $1.5million. 
EXCUSE ME !! 🤨😠
This failed talent manager now gets paid by Kelly to be an unemployed farm rancher..
DESPITE PRENUPS BEING SIGNED!?
Marriage is actually a scam. https://t.co/CfOsoUqTW1

— Jake-up Nash (@jakeupnash) July 28, 2021
Although the order shows that Clarkson has been paying her ex the money since April, fans have only caught wind of it now. Many of them have voiced their opinions on Twitter, and they are all varying at the moment. 
While some fans are outraged that the singer has to pay her ex such a large amount, others are ecstatic for the news. Those who are on Blackstock's side sent messages of congratulations in comment sections.
Well deserved KING!

— KenworthBoss (@ConateT) July 28, 2021
One commenter even reaffirmed Blackstock's major court win by tweeting that he well deserved it. Another identified that not as many people would be as offended if it were the other way around, pointing out a double standard. 
However, Clarkson's fans did not hold back on their disappointment and even questioned Blackstock as a man. One Twitter user even went as far as warning other women to look out for men who make less money. 
That's a poor excuse for a man!!!!! Unreal.

— Changearoundkid01 (@Changearoundkid) July 28, 2021
Tensions were high on Twitter for those who participated in the Clarkson spousal support debate. However, some followers managed to find a silver lining, pointing out that Clarkson will still bring home the big bucks anyway. 
It is awesome that some of Clarkson's fans have been able to present a brighter perspective for her during this time. The talented vocalist may need it as she has not had the easiest time since filing for divorce last June. 
Whatever judge. Kelly still raking in dough... 1.5mil a month that's huge. That may not include her salary on the voice & talk show or other jobs she is doing... So i'm mad but still he doesn't get his 400k a month!!! That's the silver lining i guess

— nassKC (@nass_casey) July 28, 2021
Clarkson even opened up about the horrible proceedings in her new talk show, "The Kelly Clarkson Show." Just five months after officially filing, Clarkson took to her show to share about her terrible experience: 
"It's horrible. There are so many hard parts. The hardest for me is the kids. That's the hardest for me."
The public caught a glimpse of one of the more difficult parts of Clarkson's divorce a short while before she opened up about them. This was through the couple's custody battle that ensued after their failed attempt at co-parenting. 
Court documents revealed that the couple was struggling with trust issues which affected their parenting. As a result, Clarkson was granted primary physical custody of the couple's two minor children to have stability. 
Thankfully, the primary physical custody agreement worked out in Clarkson's favor during her proceedings. The ruling is even more special since the singer has made it clear that her children are her priority at this time. 
It also seems as if Clarkson's spousal support ruling isn't holding her back from moving on. The singer recently filed a motion for a separate trial to terminate her marital status while the divorce proceedings continue.