Black Bear Cub Rescued from California Wildfire Recovering at South Lake Tahoe Center
A black bear cub was recently rescued by wildlife services after he was found with burn injuries in a family's backyard in Marklee, California, as a result of a wildfire.
The cub, which was named Tamarack by its rescuers, still made an escape attempt after noticing the rescue team running downhill in the dark. It was eventually caught and sedated.
According to Lake Tahoe Wildlife Care, a non-profit organization dedicated to rescuing, rehabilitating, and releasing injured animals, the 21-pound male suffered burns on all four paws.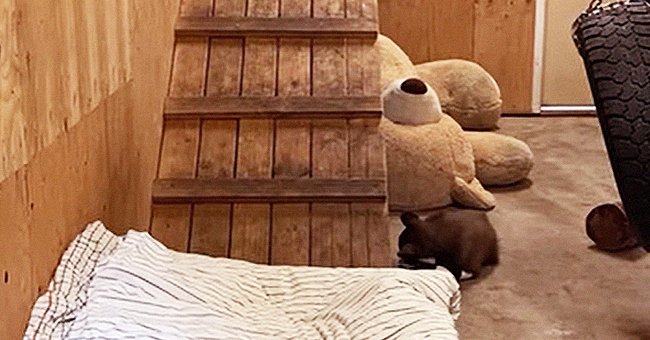 A LONG RECOVERY AHEAD
The bear was injured in the Tamarack Fire, which originated from a lightning bolt on July 4, and has been raging ever since, forcing firefighters to work around the clock to stop it from spreading.
In a Facebook post shared with their followers, the organization said that, although he has been given pain medication, the cub is still in pain and will continue to be closely monitored.
#TamarackFire Black Bear Cub Rescued from Tamarack Fire pic.twitter.com/4JofrPfN2q

— Tamarack Fire Information (@Tamarack_Fire) July 26, 2021
Tamarack is currently stable, and his rescuers make sure that he feels as safe and comfortable as possible. His paws have been bandaged with Therahoney gel to help soothe the pain and promote healing.
However, the cub is scheduled to undergo a Tilapia skin grafting procedure. Due to its high levels of collagen type 1, the skin stays moist longer than gauze and doesn't need to be changed frequently.
SAFE AND IN GREAT HANDS
Tamarack is being kept in a big and cozy space just for himself, with a warm bed, some ramps, and a huge teddy bear to keep him company. He is expected to make a full recovery.
The Alpine County Unified Command stated that the cub's mother bear still hasn't been located but thanked the "LTWC for their quick and effective response to the situation."
Every year, especially during Summertime, thousands of animals are injured and killed in wildfires, but thankfully some of them manage to be rescued by wildlife services.
Last year, during the wildfires that raged in northern California, over 1000 animals were saved from the flames, being promptly treated by a team of veterinarians from the University of California Davis.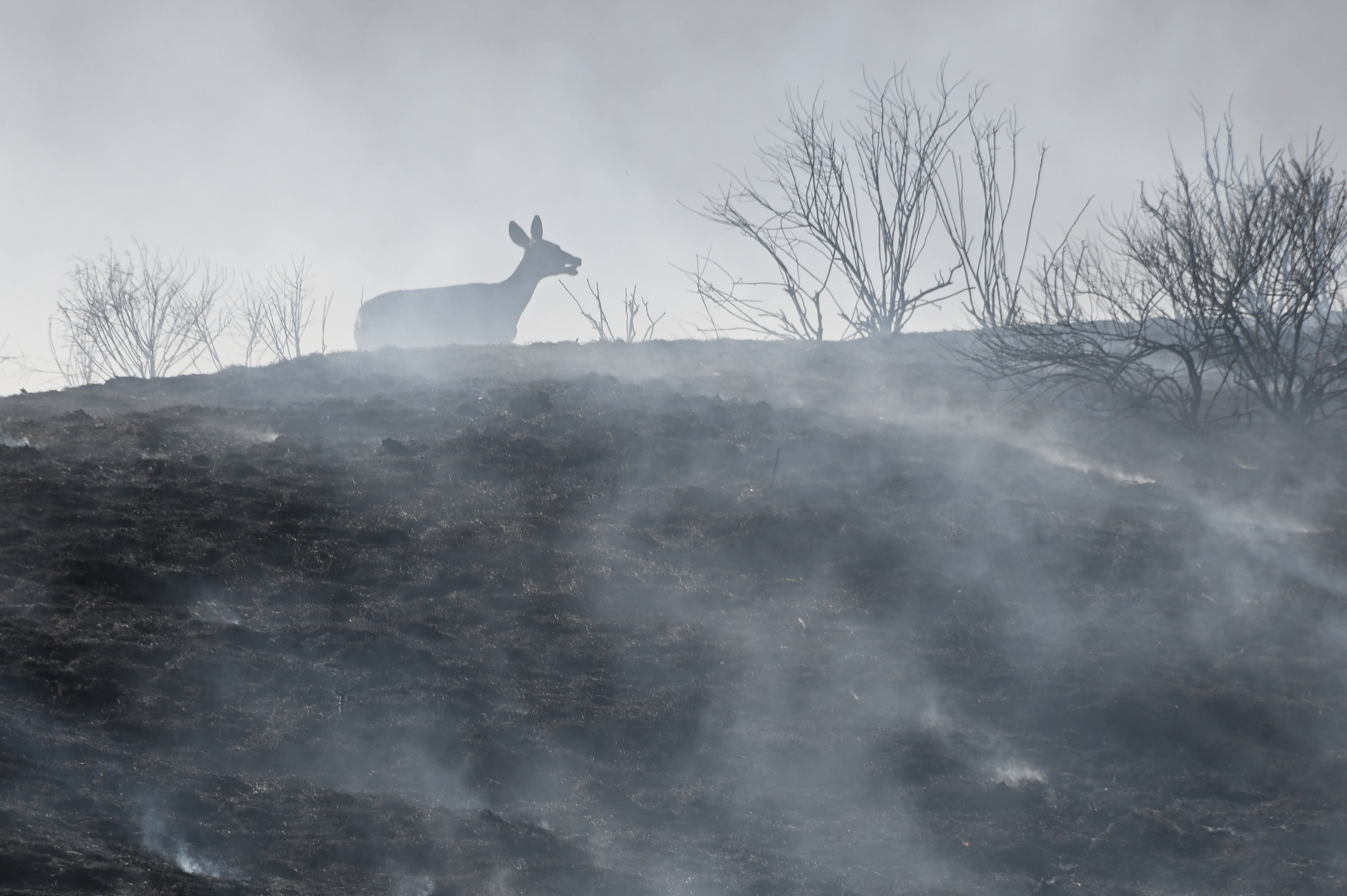 EXPERTS ON YOUNG ANIMALS THAT ARE FOUND ALONE
However, according to wildlife officials, young animals don't need to be rescued as they will most likely be reunited with their parents as long as humans don't interfere.
It has been reported that animals are not alone and usually have one or more of their own species nearby, so taking them out of the wild can be dangerous. 
Officials also said that a young animal seen on its own isn't necessarily orphaned and that "its parent should be back when it's safe — when people aren't around."