Glenn Plummer AKA Bobby from 'South Central' Has 2 Kids with Ex-wife Demonica Santiago – Meet Her
Many are familiar with Glenn Plummer's role as Bobby Johnson in "South Central," but they are not aware of his personal lifestyle. The actor was once married to Demonica Santiago, and they share two kids. Meet her.
Glenn Plummer and Demonica Santiago were successful in their careers. While the former mainly played B roles and enjoyed the success that came with it, his wife performed tremendously as a Music Administration company owner.
The pair were a couple for more than a decade, and they shared two kids. However, their marriage ended less than two years after Santiago filed for divorce.  Here is everything you need to know about the woman who pulled the brakes on their marriage.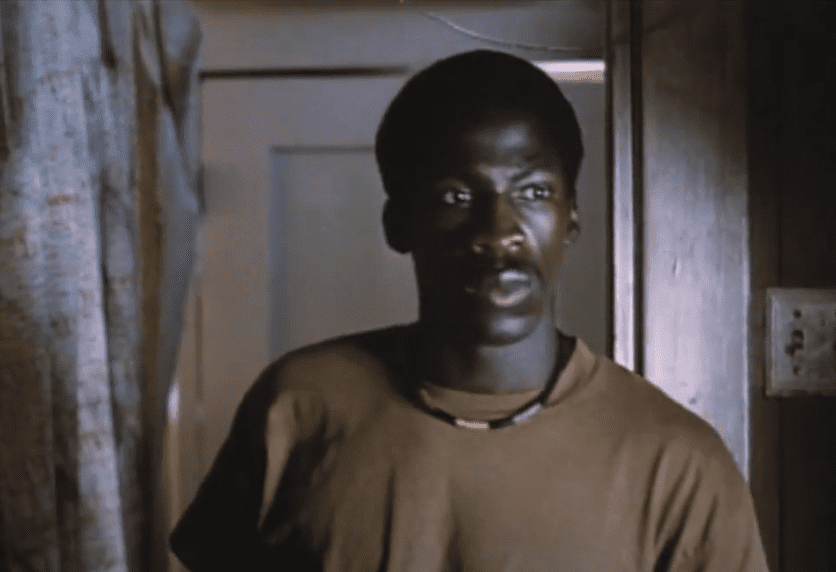 WHO IS GLENN PLUMMER?
Plummer has ridden on a wave of a not-so-loud success for more than thirty years due to his incredible talent in the movie industry. Still, he continues to give his best by featuring in different projects, not necessarily blockbusters, to this day.
Many would remember him for his roles in "Gifted," "Saw II," "Pastime," "Denise Hooper's Colors," "The Salton Sea," "Menace II Society," "Showgirls," "Poolhall Junkies," but most of all in 1992's "South Central."
He acted as Bobby Johnson in "South Central," a project that catapulted him to the seat of recognition in the African American community as an onscreen star.
After the career-defining moment, Plummer took the opportunity to launch his indisputable talent throughout the entertainment scenes. He starred in various series and later wrote and directed some works.
GLENN PLUMMER'S FORMER WIFE
Demonica Santiago used to be a singer who chose her career as a young teenager. She was part of the Motown R&B group called "The Good Girls." Their band was famous in the 80s.
The former band member was well-grounded in music, as she went through the notable Harvey Entertainment Company alongside others to boost her knowledge on the subject.
She runs a company named Music Administration Service, Inc., saddled with numerous responsibilities such as handling music licenses and music administration for artists and record labels and production companies.
The firm has worked with many big names such as Fox, NBC, Bentley Evans, Kevin Hart, Wyclef, Ruthless Records, Def Jam, Codeblack, and Jamie Foxx.
Apart from being a go-getter, she is one of those women that cheat nature by looking youthful and stunning at the same time. She has the ability to dazzle in any outfit and look. 
Santiago also possesses an excellent talent for serving cool model poses while in front of a camera, whether it is a professional shoot or not. 
A year ago, Plummer's ex-wife brought on her a-game while posing in dark, fitted outfits. She shared two photos wearing black at different intervals.
One showed the actor's former partner seated on a gold chair, rocking a blonde hairstyle with a boss-lady attitude. The caption read:
"THANK YOU ELIOT!!! AGAIN HAD SO MUCH FUN DOING THIS PHOTO SHOOT!!"
Santiago assumed a standing position in the other snap and concerned herself with gazing up into space; this time, she wore her hair down.
Another one of Plummer's ex-wife's peculiar features is that she is often surrounded by friends and loves to spend time in the company of loved ones.
PLUMMER & SANTIAGO'S ROMANCE STORY
Both Plummer and Santiago were an item for twelve years until 2013 when the former singer slammed her husband with the papers of their divorce.
The lawsuit was filed in an L.A County Superior court, and apart from seeking to end their marriage, she wanted to have complete and legal custody of their two kids.
Within a few months, the duo settled their legal battle but were still living inside the same house, owing to the court's ruling. The documents obtained, stated  that Santiago was allowed to keep their home, a 2013 Ford Explorer XLT, and some Disney animation cells.
On the other hand, Plummer enjoyed living in his former home rent-free for a few months and did not have to bother about paying child support until the matter resurfaced in court.
PARENTING HER KIDS 
While working on numerous projects, Plummer also shares his time with his kids. The actor updates his Instagram from time to time, gushing on the kids and explaining their activities at the same time.
However, Santiago loves to keep her children away from social media and never posts photos or clips involving her little minions.