Plus-Size Model Opens up about Problems in the Fashion Industry
Bruna Lapinskas got candid in an interview as she shared details about growing up bigger than kids her age with no plus-size clothing for teenagers.
Brazilian-born Bruna Lapinskas was only 15 years old when she started her modeling career. Unlike other models her age, Lapinskas' clothing campaigns were for women thrice her age.
"I was modeling labels meant for my mom's age group," she shared. "But even outside of work, it was very hard for me to find clothes for myself." At that time, fashion was designed to be for certain body types.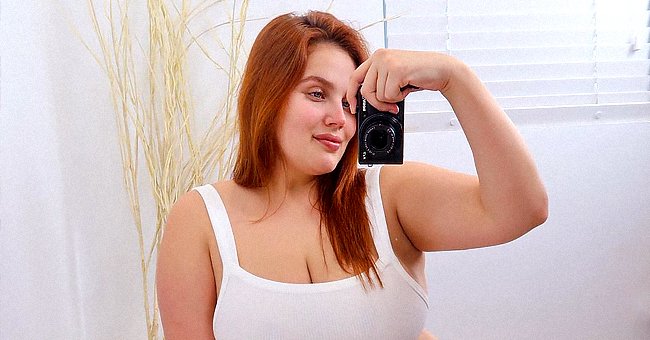 GROWING UP A PLUS-SIZE
Plus-size clothing for teens was not available for many brands, leaving Lapinskas disinterested in the fashion industry and giving her a negative body image. According to the model, she took weight-loss pills as a teen until doctors told her to stop. She said:
"People just didn't understand that I was born in a bigger body, and it's natural to me. This is just how I am when I'm my healthiest."
Lapinskas later moved to Australia to study English for four months but eventually stayed to restart her modeling career. There, she coincidentally met a photographer who convinced her to model for a campaign in Bali.
INTERNATIONAL MODELING CAREER
Without much thought, she flew to Bali and was encouraged to send photos to modeling agency Bella Management. Although initially hesitant, Lapinskas took a leap of faith and joined the company. 
As the daughter of the first Black woman to win a pageant, beauty runs in Sasha's veins.
As a model, Lapinskas uses her voice to raise awareness about inclusivity and size diversity. People are created in all shapes and sizes, and no one is supposed to live up to a certain standard of beauty, as she said.
THE FASHION INDUSTRY
Fortunately, after many years, Lapinskas has seen some improvements in the fashion industry since her younger years. She shared:
"I feel like for a long time, we were saying 'We want to wear your things, we're desperate to buy your clothes, we should be able to find our size. I just don't know why they took so long."
As she grew older, Lapinskas took it upon herself to make better lifestyle choices, such as clean eating and allotting time to wind down after a long busy day.
LAPINSKAS' ROUTINE
To cap off such a schedule, she usually spends time listening to her favorite playlist, organizing her things, and preparing for the following day. Having a clean and tidy space allows Lapinskas to concentrate on being in a good mood and reducing anxiety.
On days that she gets to go out, the model enjoys a good hair treatment, followed by a skincare routine. According to her, sunscreen is the holy grail that saves her face every day.
PLUS-SIZE MODELS
Like Lapinskas, many other plus-size models continue to inspire women as they advocate body positivity and self-love.
Some of these models are Jada Sezer, Simone Charles, Lauren Nicole, Sonny Turner, and Sasha Fox, the only daughter of Vanessa Williams and Rick Fox.
As the daughter of the first Black woman to win a pageant, beauty runs in Sasha's veins. Although she initially did not think about modeling as a job, she now has a thriving career in the industry.