Dr. Dre's Ex-wife Secures $3.5 Million a Year for Life – Here's Everything We Know about Rapper's Divorce Drama
Dr. Dre's ex-wife, Nicole Young, bags a lot of money in annual payment from their recent spousal support proceedings. However, there are other additional details concerning their divorce drama that have left many surprised.
Nicole Young and Dr. Dre were everything a celebrity couple could be. They were married for twenty-four years, during which they experienced the lavish lifestyle, the glitz, and glamour associated with fame.
Over the years, their popularity grew, and fans continued to gain interest in their affairs; after all, they were constantly in the ever-watchful eyes of the media.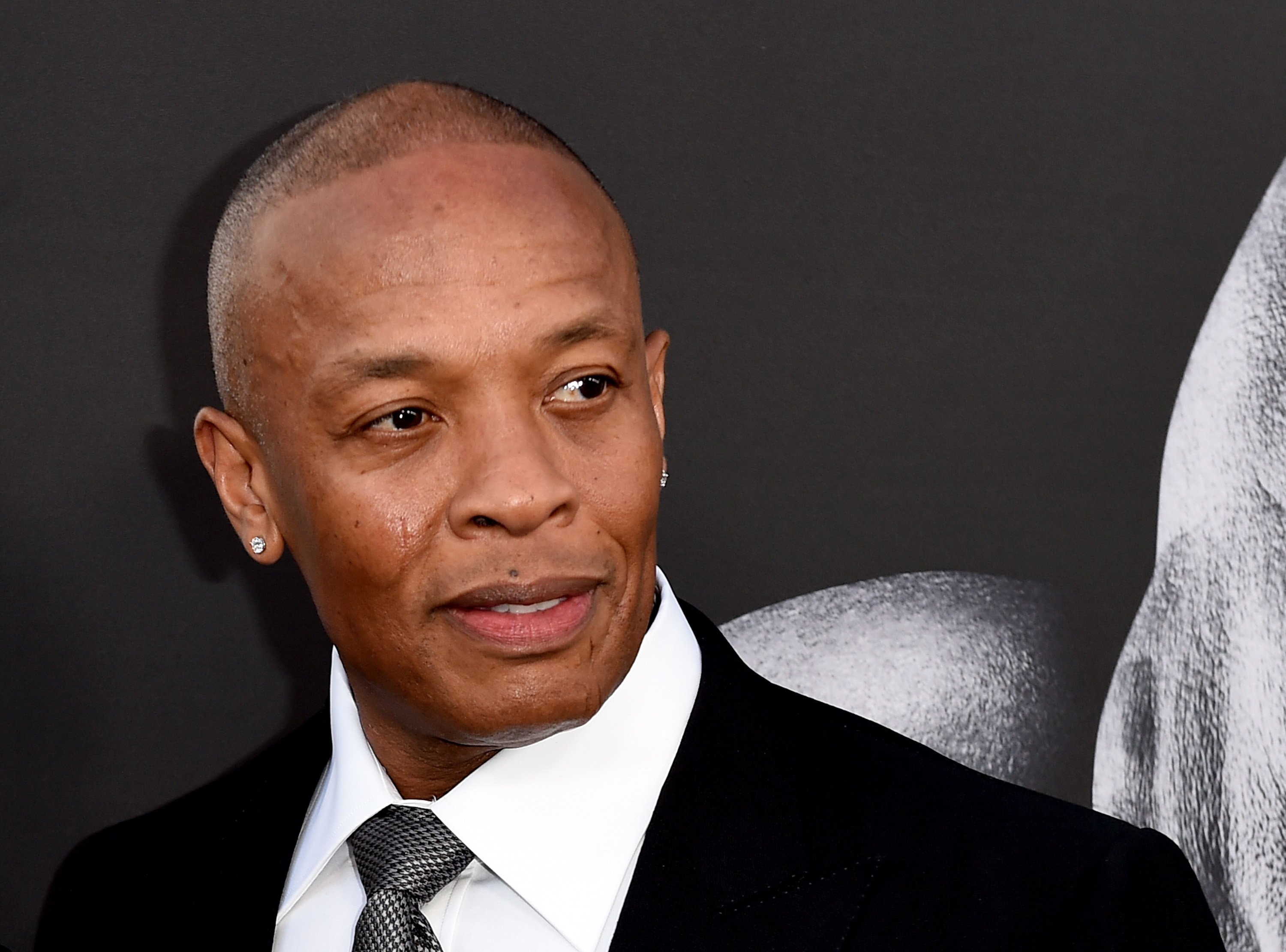 Then, last year, they decided to go their separate ways, a nearly unbelievable news to grasp by lovers of the couple. However, it has been more than one year since the divorce process began, and a few months after Young was officially declared single.
Still, some fans may not know the entire truth surrounding the former couple's divorce saga. So here is a compact update on the couple's identity, marriage, and divorce.
WHO IS DR.DRE?
Dr. Dre was born Andre Romelle Young; he is a music executive, producer, rapper, and brand owner. He also managed huge superstars like Tupac, Eminem, and 50 Cent.
WHO IS NICOLE YOUNG?
Nicole Young worked as an attorney and has been married two times. She was first married to NBA star Sedal Threatt for three years before exchanging vows with the rapper.
THE GOOD TIMES
The former couple said their "I dos" in May 1996. For the hip-hop icon, this was his first marriage. Before things came crashing, Dr. Dre often celebrated his ex-wife on social media.
They went on lavish vacations and enjoyed holding hands in public, posing side by side, while attending red-carpet events. 
Both Dr. Dre and his ex-wife share two kids, a son named Truice, and a daughter, Truly. However, the entrepreneur has six children from different women.
THE MOST TALKED-ABOUT DIVORCE
A year ago, Young hit her husband with divorce papers at the Los Angeles Superior court, citing irreconcilable differences. Since then, the duo has been at loggerheads over their financial status. This has caused many claims to fly around from both parties. 
Young accused her estranged husband of being abusive throughout the two decades of their marriage. She explained that he even held a gun to her head and threw his fists at her face in 1999. However, these claims have been denied severally by the father of eight.
Another set of allegations were put forward recently too. The former attorney accused her ex of hiding valuable assets like the trademark of his stage name and the 1992 "The Chronic" album after their split.
But Dr. Dre's camp replied that they became a couple four years after the successful album and that he has always used the state name before meeting her, so it is all his.
THE DIVORCE PROCEEDINGS
A few days ago, the court ordered the music mogul to pay Young the sum of $293,306 monthly for spousal support. This amount is due for the first of every month and would run for years, starting next month. 
This payment does not include other expenses, and Dr. Dre will continue to tender the chunky sum until his former partner marries again, enters into a new domestic partnership, or either partner passes away.
Young also enjoys the luxury of getting her medical expenses covered by the rapper, who will continue to maintain the costs of their homes in Malibu and Pacific Palisades.
After the court session, the veteran entertainer walked away a happy man, as the almost $300,000 monthly spousal support ordered by the court was much lower than the $2million initially requested by his ex-wife.
Still, this payment arrangement may not be for long, as Dr. Dre's team argues that the exes have an "ironclad prenup."
Despite the recent resolution, the pair are in the process of negotiating an overall divorce settlement. These two have been in and out of courts, fighting over who gets what since the divorce process began.
Young maintains that as a couple, they spent $245 million in the last three years and would want to continue to live the lavish lifestyle after their separation—she requested to have the entire fortune sliced into two.
FANS' REACTIONS
Fans congratulated Young over the recent ruling, but a few mentioned that she should have gotten more for staying married to her former husband, following her abuse claims.