See Michael Jordan's Daughter Showing off Her Killer Legs Covered by Tight Shorts in Elevator Selfie
Michael Jordan's daughter Jasmine treated her Instagram followers with a photo of her gorgeous legs. She's getting everything ready to marry a talented basketball player.
Out of Michael Jordan's five children, Jasmine Jordan – born in December 1992 to Michael's ex-wife Juanita Vanoy – is the one that has been attracting more attention in the last couple of years.
In May 2020, for example, Jasmine confessed she only knew her dad was such a huge sports icon when she was around 10 or 11 years old. She found that out on the Internet.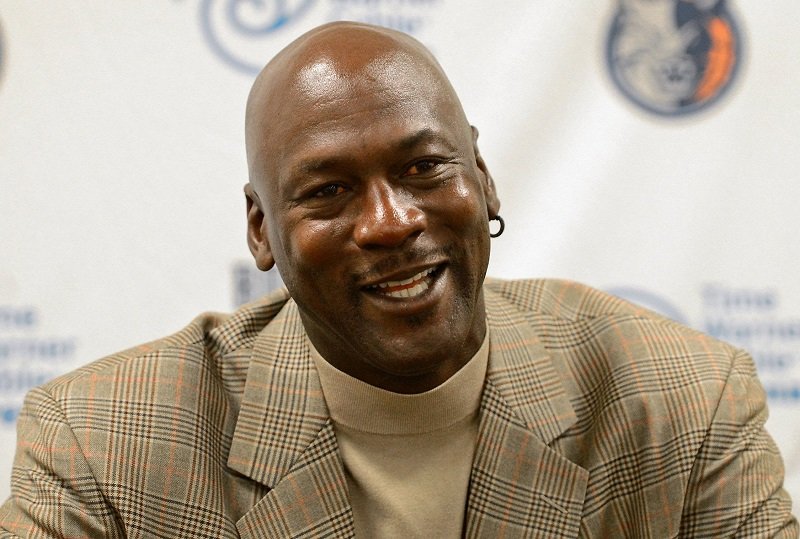 UNDERSTANDING MICHAEL JORDAN'S GREATNESS
Jasmine admitted she had to Google Michael to understand why so many people were "obsessed" with him and didn't think he had a "normal job." Once her research was over, she got it.
According to Jasmine, she was unaware of her dad's greatness because Michael and Vanoy did their best to raise their children as regular kids.
Neither Jasmine nor her siblings viewed the Chicago Bulls legend as "MJ." For them, Michael was just "dad." They all knew how competitive he was, though. Jasmine said: 
"He competes with us playing sudoku or little puzzles at home. But seeing that [competitiveness] in him and what he had to do, it's been incredible to watch."
JASMINE'S INVOLVEMENT IN BASKETBALL
Although Jasmine's dad is arguably the greatest basketball player in history, she never played basketball. Instead, she participated in different sports, like volleyball, flag football, and dancing. 
It wasn't like she didn't try basketball, though, but she and Michael immediately noticed it was not for her. Nowadays, Jasmine is involved in basketball off the court.
After earning a sports management degree at Syracuse University, Jasmine began working with her father as basketball operations coordinator for the Charlotte Hornets, the NBA team mainly owned by Michael.
If that wasn't enough, she is also working as an executive for Nike's Jordan brand. Jasmine is in charge of scheduling appearances, media coverage, and ensuring the players she represents have what they need throughout the season.
[Jasmine's] cycling shorts put her beautiful legs on full display.
JASMINE'S LOVE LIFE
Apart from being a talented businesswoman, Jasmine is also a proud mom of a boy. She met her fiancé, professional basketball player Rakeem Christmas Sr., at Syracuse. 
In June 2018, Rakeem Sr. and Jasmine announced their engagement. One year later, their son Rakeem Christmas Jr. was born. The proud dad revealed his son's birth on social media with a "Family Guy"-themed photo.
Jasmine once revealed that although her dad loved being a grandfather, he needed some time to "warm up" to that title. He even wanted his grandkid to call him "Mike" or "Michael." 
Fortunately, he snapped out that idea as soon as he saw Rakeem Jr. According to Jasmine, her dad and son are now inseparable as they "hang out as much as they can" and are on Zoom and FaceTime all the time.
LEGS FOR DAYS
Even with such a busy life, Jasmine makes some time to treat her over 150,000 Instagram followers with stunning photos, including the one she uploaded on July 27.
In the elevator selfie, Jasmine appeared wearing a black shirt and matching cycling shorts that put her beautiful legs on full display. She struck a pose and let her gorgeous wavy hair loose over her shoulders. 
As soon as she uploaded that picture, her followers took to the comment section to praise her looks. One of them was her husband-to-be, who wrote a couple of emojis.
At the moment, Jasmine and her fiancé are getting everything ready for their wedding in September this year. She even hosted an over-the-top bridal shower!