Todd Chrisley Speaks Out about Daughter Lindsie Chrisley's Divorce but Fears His Words May Be Twisted by Press
Todd Christley wishes to end his estrangement to his eldest daughter Lindsie Chrisley following her recent divorce from her husband of nine years, Will Campbell.
The 52-year-old family patriarch took to the family podcast "Chrisley Confessions" to announce the sad news of the divorce, adding that he just recently learned about it.
He, however,  says that he wishes to keep protecting his children's privacy and will only comment on the transpiring events on his own terms. He says he does not want his words to be contorted or twisted.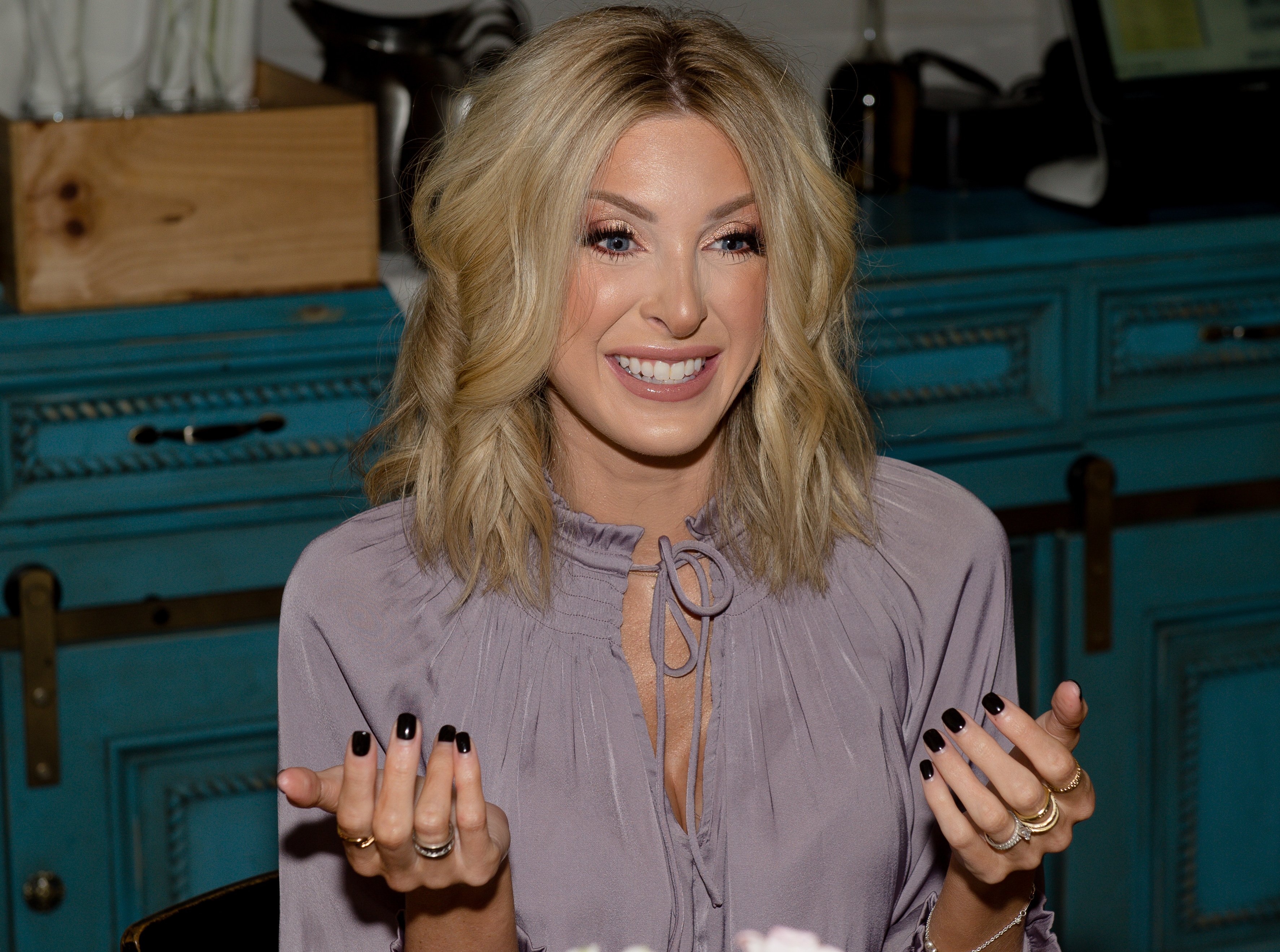 He makes it clear that it is a sad time for his family. He says he did not want his children to experience the same harrowing experience he did when he divorced his high school sweetheart Teresa Terry back in the '90s.
He adds that he's always gotten along well with his son-in-law and says he's been a good provider to his daughter and grandson Jackson. He continues to say that Will and his family have always supported Lindsie and her son Jackson.
Speaking about Will's parents, Todd says he is happy that Jackson has had caring grandparents and hopes that they continue to be in his life as they are the only grandparents he knows. He also hopes that the divorce will not cause Jackson any disruptions. He adds:
"I hope that will continue because that's what he has in his life, it's what he's been given, it's what Lindsie and Will have been consistent with, is maintaining that relationship with Will's family."
Todd is, however, unsure if Jackson still has a relationship with his paternal grandparents as Lindsie has not spoken to her siblings or her stepmom in a long while.
He also says that his best wishes are with his daughter, adding that he prays for all his children every day before bed and every morning when he wakes up and will continue to. 
Todd and Lindsie's relationship started becoming strained when Will married Lindsie without Todd's approval. A scandal later emerged where Chrisley accused her father of extorting her over an alleged sex tape.
The couple had its share of drama, beginning with their elopement in 2012, followed by a brief separation in 2014.
Lindsie made the announcement herself on her Instagram, where she shared a picture of herself with her son Jackson, 9, in their empty Atlanta house.
She continued to express her sadness over her failed marriage and says after nine years of being together, they decided to mutually end the marriage as it was not working for them.
She says she is grateful for the time they were together and will maintain their love and respect for one another. The caption continued to read:
"We will continue to remain friends and be devoted parents to our son whom we both love very much. Personally, I am focusing on the new beginnings ahead & a fresh space with the move this week."
Only a day after she announced that she would be getting a divorce from her husband, further details of their marriage have emerged that state that Lindsie will be seeking "temporary and permanent" child support for Jackson.
It has also been established that the duo is already living separately. The couple had its share of drama, beginning with their elopement in 2012, followed by a brief separation in 2014.
The couple would go on to reconcile but then separate again in 2016. This time around, they went as far as filing for a divorce. They, however, once again reconciled and withdrew the petition.
With Lindsey divorcing her husband, it begs who the rest of the Chrisley siblings are dating. Savannah and fiance Nic Kerdiles got engaged in 2019 but then split in 2020, saying they both felt they were moving too fast.
 The "Chrisley Knows Best" star hinted that they were speaking terms with Kerdiles in November of last year, saying they were both young and had to figure stuff out the rest of their lives.
Chase spoke about his girlfriend Emmy Medders at the beginning of the year, saying he would probably marry her if she wanted him. However, months later, the two deleted all their social media photos together, sparking speculations that they'd broken up.