Todd Chrisley's Daughter Lindsie Chrisley's Announces Divorce after 9 Years of Marriage Sparking Fan Controversy
"Chrisley Knows Best" star Todd Chrisley's estranged daughter Lindsie took to her Instagram page to share the news of her divorce from her long-term husband, and fans were stunned.
Todd Chrisley's family has been in public view since their family series began a few years ago. However, while the show focuses more on Todd and his younger kids, not much is seen of his older children, Kyle and Lindsie.
Recently, Lindsie, who is estranged from her father, took to Instagram to share the shocking news of her divorce from her husband Will Campbell after nine years together. Here's all you need to know.
SHOCKING INSTAGRAM POST
Todd's 31-year-old daughter shared the news, noting that it is with sadness that they decided to end their union mutually. She shared the news alongside a picture of her and their 9-year-old son in their new Atlanta home. Lindsie wrote on the post,
"...It's with the deepest sadness that, after nine years of marriage, Will & I have mutually decided to end our marriage... We will continue to remain friends..."
The former couple began their relationship in 2009 and eloped in 2012, leaving Lindsie's father, Todd, disappointed. Following their divorce, Lindsie remarked that she is focusing on the new space. She requested privacy for her and her family as they face these trying times.
FANS REACT
Shortly after the post was shared, fans flocked to show their support and express their shock. However, some fans noted that they did not see the news of a divorce coming from the former couple.
One fan wrote, "didn't see that coming," and another fan reiterated the shock, saying that she did not expect their divorce despite following the couple.

Some other fans remarked that the divorce came as no shock to them as they already saw it coming. One fan wrote, "she hid that ring finger like it was her job for months. Could see it coming a mile away."
PREVIOUS SPLIT
Lindsie's post comes weeks after fans suspected possible trouble in paradise. Now they have confirmation that all was not well for the former lovers.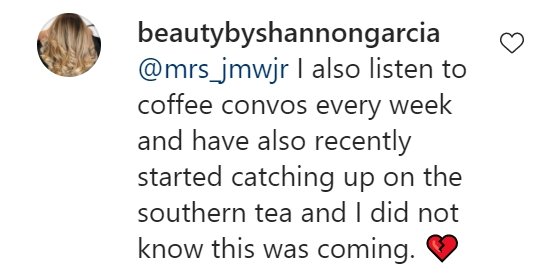 This would not be the first time Lindsie and Campbell are pulling the plug on their relationship. After eloping in 2012, their relationship hit the rocks in 2014, and they went their separate ways only to reconcile a while later.
In 2016, they threw in the towel again and, this time, filed for divorce. Lindsie reportedly said she had outgrown the relationship and was not interested in it anymore.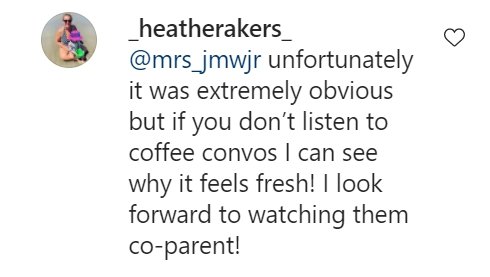 She pointed out that they had both moved in different directions and were no longer getting along. The couple later got together for the sake of their son, Jackson, and tried to work things out, although it looks like this time they are splitting for good.
Before their divorce, Lindsie tried to improve Campbell's relationship with her family, and he appeared on their reality show for a season to mend the rift between Todd and Campbell.
Campbell later stopped appearing on the show. Lindsie later accepted that Todd and Campbell might not have a rock-solid relationship but were in a better place of mutual respect and understanding.
LINDSIE ON MOTHERHOOD
Being a mom to her son Jackson has been an honor Lindsie wears like a badge, but the 31-year-old once said her motherhood experience once caused her to neglect her marriage as she focused her attention on her bundle of joy.
Following the news of her divorce from her husband of 9 years, Lindsie will be looking forward to co-parenting Jackson with her ex-husband.
TODD AND LINDSIE
Lindsie and Todd once shared an amicable relationship, and the mother of one was proud of her relationship with her dad, calling him her rock, but a few years later, fans stopped seeing her on the show.
It turned out that Lindsie and her real estate mogul dad had fallen apart, which caused her to quit the show. Reports have it that a filming dispute caused the pair to become estranged. However, fans will be delighted to see old rifts mended.