Brad Garrett Has One Failed Marriage & Is Now Engaged to Girlfriend Who Is 2 Decades Younger than Him
American stand-up comedian Brad Garrett has only been married once and is currently engaged to a much-younger girlfriend. His first marriage gradually crumbled.
Brad Garett has one failed marriage and is now engaged to girlfriend IsaBeall Quella, who is two decades younger than him. Garrett was previously married to Jill Diven, 57.
Diven was a cocktail waitress in Las Vegas when she and the actor met. Garrett proposed to her on the "Raymond" set in August 1998.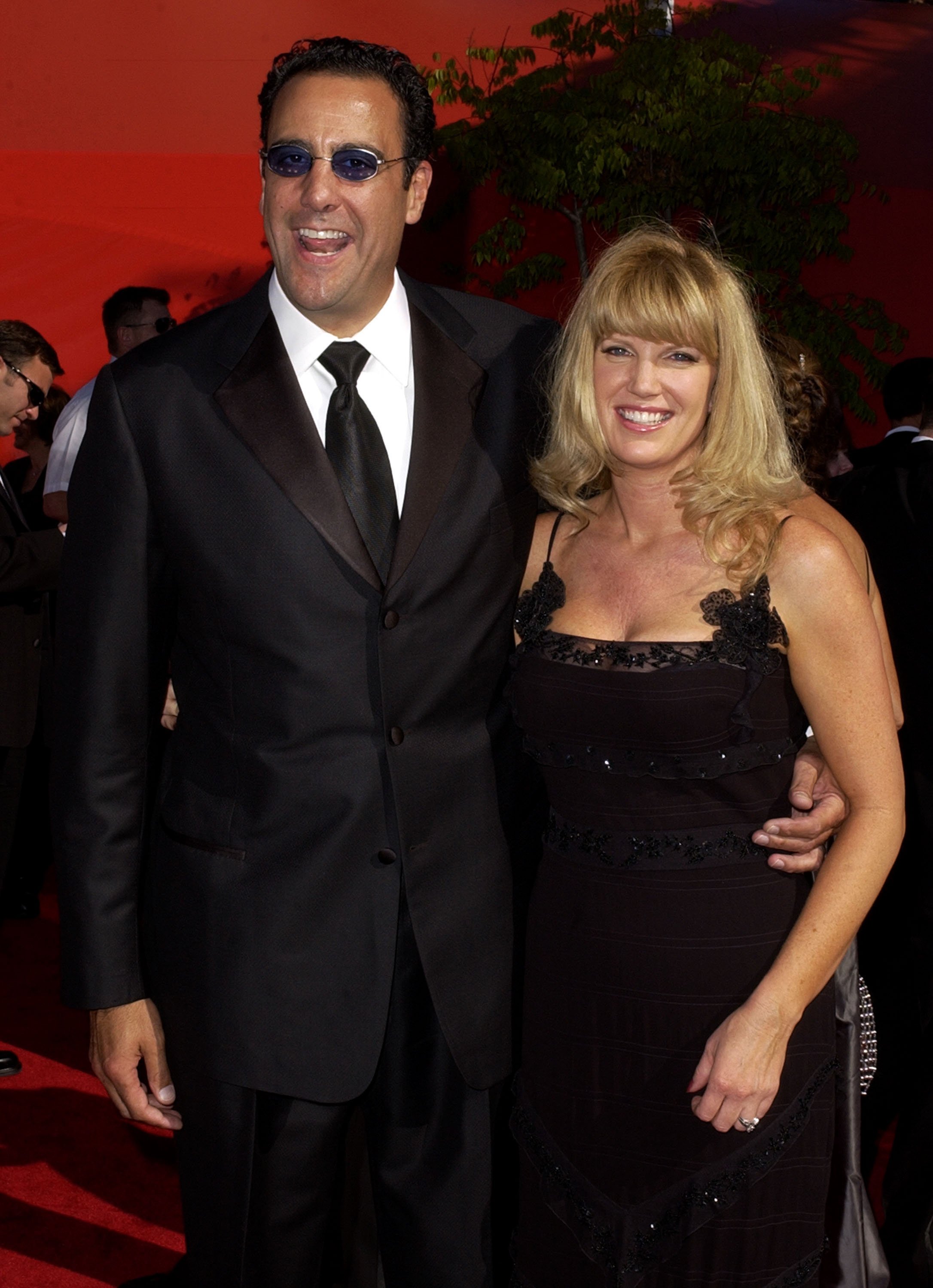 His castmates, crew, and the audience were present as witnesses of the auspicious moment. In his book titled When the Ball Drops, Garrett shared that only three months within their courtship, Diven found out that she was pregnant.
"We rushed into marriage in hopes of acquiring what I had only dreamed of and never really had: a real family," he writes. The couple was blessed with a baby boy Max, now 22 years old.
A year later, they welcomed their daughter Hope, 21, and within four years of their union, things started going downhill for the former couple:
"Unfortunately, our marriage started to crumble shortly into our fourth year, though we hung in there for seven. We found ourselves in something that felt like a long-distance thirty-year marriage."
The pair separated in April 2006, and in August that year, the "Everybody Loves Raymond" star decided to focus on the couple's children.
He shared how putting the kids first was their No.1 priority and that they will always be friends "because we will never be single parents. We will always be two parents," said Garrett.
He added, "You can't always stay together for the kids because kids know everything. Sure, it's daunting to have Daddy move out, but when he's back two days later, and he hugs Mom, and everyone goes to lunch – that's what it's about."
Getting candid about why they divorced in his book, Garrett shared he was not a faithful husband and that the apathy from both parties was crushing.
"The bottom line was we were decent people who just didn't belong together," the "'Til Death" star explained. Their divorce was finalized in 2007.
According to the court documents obtained by People at the time, the pair share joint legal and physical custody of the kids, with Garrett paying $20,000 monthly in child support the documents stated.
He also willingly agreed to pay $35,000 a month in spousal support. In an interview with USA Today, Diven only had good things to say about her ex-husband.
"We both realized we're best friends, and we're always going to be best friends. People grow apart. We could do the 'he said-she said' thing, but that's not us," she said.
Following their divorce, Garrett moved on to actress Quella, and they dated for seven years. He popped the big question on December 25, 2015, in the Winston Churchill suite at New York's Waldorf Astoria.
At the time, Garrett shared that singer-songwriter Marc Cohn played the couple's favorite songs on piano. The lovebirds made their red-carpet debut at the 2016 Emmys.
Garrett once joked about the 24-year-age difference between him and the "Frozen Love" star and said, "I'm with someone now who's a little young. We had an AMBER Alert the other night when we went to the movies."  
While he was at the peak of his career when he divorced Diven, the 61-year-old has been living life under the radar as of late. That may be because he has turned his acting career into a full-time voice actor occupation.
Looper reported in 2019 that he spends his time in the recording booth as he is an in-demand voice actor. At the time, he played Eeyore in Christopher Robin and "Ralph Breaks the Internet," Bloat in "Finding Dory" and Hook-Handed Thug in "Tangled."
In 2008, he decided to explore and ventured into digital entertainment by starring in "Dating Brad Garrett," an online reality show that he also executive produced. The series followed the professional poker player on blind dates with ten women chosen through an online search.