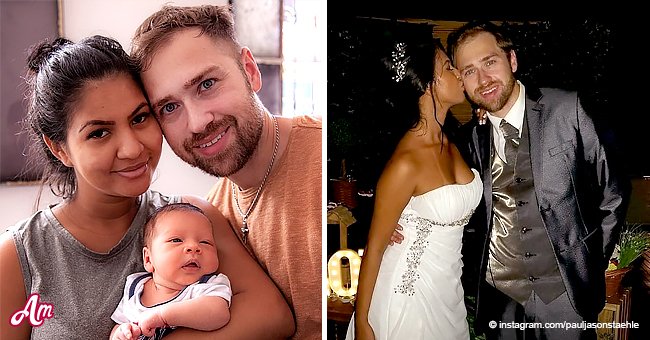 instagram.com/pauljasonstaehle
Paul and Karine's Love Story: From Online Date to Welcoming Their 2nd Baby

Paul, 35, and Karine Staehle, 23, have gone through really difficult times where they even separated. Their fans are happy that they are still together now with their new baby.
The couple, stars of the reality show "90 Day Fiancé," continues to be one of the favorite couples for fans of the show. Paul left his native Kentucky, USA, to go to Brazil to find the love of his life.
With significant drawbacks such as the language barrier since neither spoke the other's language, they continued their relationship using a mechanical translator. Despite everything against them, they married in 2017, and in 2019 they welcomed their first child.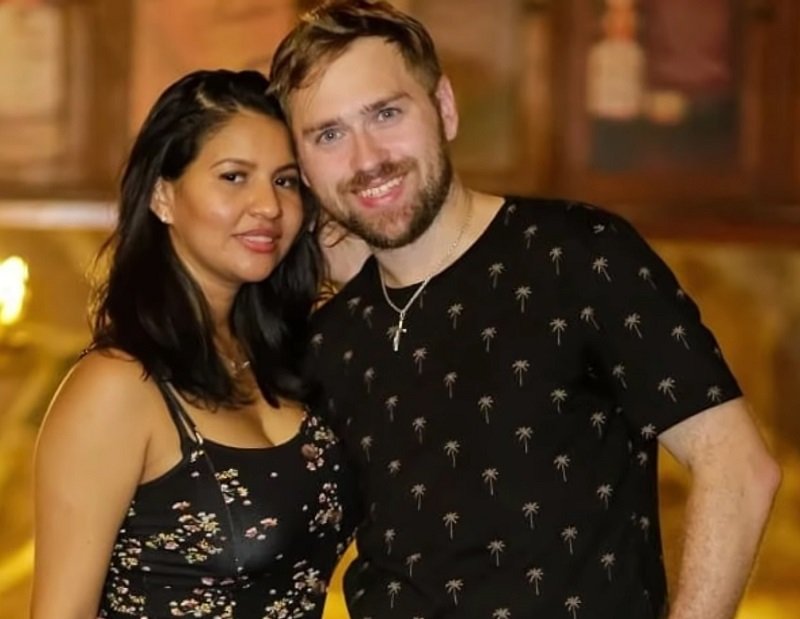 Screenshot of Paul and Karine Staehle | Image: YouTube/Entertainment Tonight.
The couple continued to face new problems as moving to the USA didn't seem to be the best decision. Things got more difficult between them, and they finally separated for some time.
Just when the couple's followers thought everything was over between them, good news began to arrive. Celebrations, a new pregnancy, and a return to Brazil were developments that surprised and delighted those who bet in favor of their love.
CONFLICTS FROM THE BEGINNING
The couple formed by Paul and Karine has had to overcome many difficulties, starting with the previously mentioned language barrier, the apparent cultural differences, and of course, the 12-year age difference.
Another thing that was about to end the romance at the beginning was Paul's problem with the law. He had hidden from Karine that he had a criminal record and that almost led to her not starting a relationship with him.
PAINFUL LOSSES
The Staehle couple went through one of the most painful experiences for people wanting to start a family. Paul explained that his wife went through two very sad miscarriages.
They were waiting as long as the doctors had recommended -- six months to a year -- to try for a baby again when they received news of the third pregnancy.
THE BABY'S ARRIVAL
But in 2018, the pregnancy progressed without major difficulties, and she carried it to term. In March 2019, Paul shared the good news of the birth of his first child with his wife via his Instagram account.
Karine also explained that both she and the baby were doing very well despite the "difficult times she had to go through." She further explained that the baby is feeding with breast milk.
MORE DIFFICULTIES
Most of the couples on the show choose to return to the US to live there. In the case of the Staehles, it does not seem to have been a good idea since Karine missed her family so much.
In photographs that they have shared since returning to Brazil, both she and her baby boy Pierre appear to be very happy interacting with their families in that country. Paul's mother traveled to Brazil to meet her grandson, which has made the proud father very happy.
NEW CHALLENGES
What at first seemed simple -- returning to Brazil and having the second baby born there -- became a bit complicated. The COVID-19 crisis dictated that all hospitals prioritize their resources to combat the pandemic.
This left pregnant Karine -- a few weeks to having her second baby -- uncertain about being able to access a health center so her child could be born there, especially in the small city where she lives.
GOOD NEWS
Fortunately, things seem to have worked out for the better. Paul shared a video on February 5, 2021 showing his second son with his wife. Both the baby and the mother appear to be in good health.
The reactions of the couple's followers have not been long in coming. The video has received comments in several languages ​​congratulating the couple on the new member of the family.
TOGETHER IN SPITE OF EVERYTHING
In these three years, the couple has gone through dark moments where both took to social networks to dedicate bitter words and launch accusations against each other. However, they seem to have left all these far behind.
Apparently, the Staehles have started their family with more encouragement and for the well-being of their young children, because with the arrival of the second baby they need to be more united than ever and think about what is best for all of them.
Please fill in your e-mail so we can share with you our top stories!