MyKayla Skinner Steps in for Simone Biles and Wins Silver at the Tokyo Olympics
MyKayla Skinner, the American athlete who stepped in for Simone Biles after she chose to withdraw from the 2020 Tokyo Olympics, made history after winning a silver medal at the Women's Vault Final.
On Sunday. at the Ariake Gymnastics Center, Skinner almost brought home the gold medal but finished second right behind Brazilian gymnast Rebeca Andrade.
But although she didn't get first place, it was a major comeback for the 24-year-old as she failed to qualify for any event final after competing in four apparatuses in the preliminary round.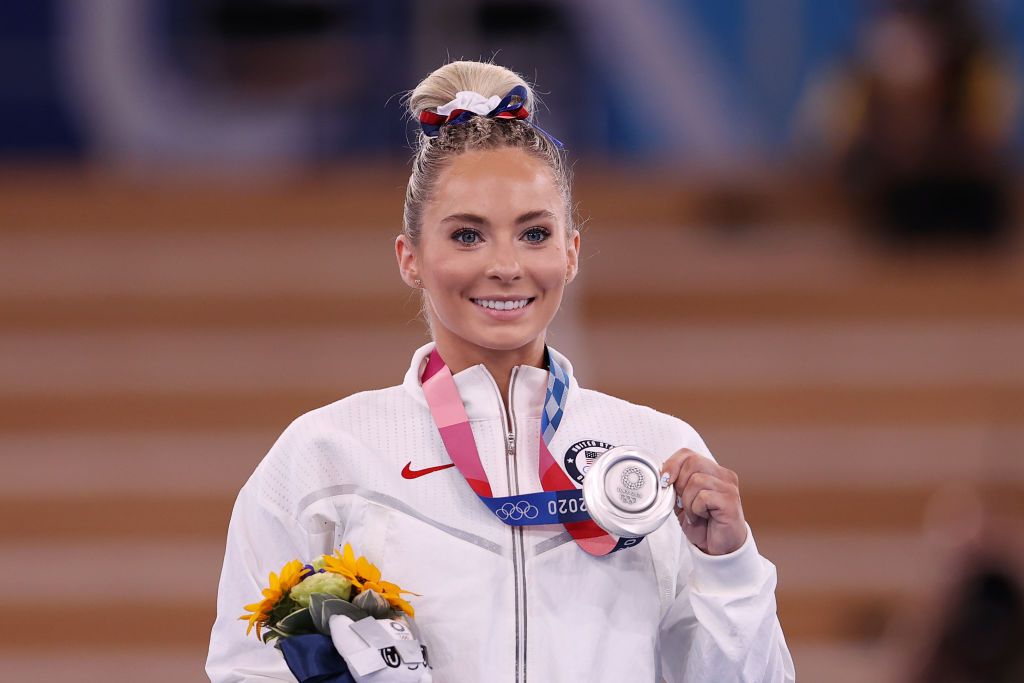 NOT PART OF TEAM
Much like Jade Carey, Skinner was not a part of the U.S. team, which was made up of Biles, Jordan Chiles, Suni Lee, and Grace McCallum, being selected as an individual.
According to her mother, Skinner really wanted a chance to get a medal.
However, that all changed after Biles decided to drop out of the competition after claiming that her mind and body were simply "not in sync."
Following Skinner's fantastic win, her coach, Lisa Spini was over the moon and couldn't be prouder of her athlete, especially of her persistency and mental strength. She said:
"It's very difficult to go first and then just have to sit back and wait. There is also no touch warm-up on the competition equipment in event finals."
A GREAT COMEBACK
The incredible moment came after Skinner thought that her elite gymnastics career was over following her failed qualification, an experience that "humbled and blessed her."
Filling in for Biles, a gymnastics giant, carried a lot of responsibility but it was also a big opportunity for Skinner. According to her mother, Kym Skinner, her daughter really wanted a chance to get a medal.