Fetty Wap Flooded with Support after Death of 4-Year-Old Daughter Lauren Months after Losing Younger Brother
Many fans posted messages of support to American rapper Fetty Wap who lost his four-year-old daughter Lauren Maxwell months after losing his younger brother. 
American rapper Fetty Wap has suffered another tragedy with the death of his daughter Lauren Maxwell. Lauren's mother, Turquoise Miami, confirmed her death via an Instagram post she made on Saturday. 
In the post, she shared a short clip of Lauren all smiles as she played in a swimming pool. Miami's heartbreaking caption to the post read that Lauren was her smart and beautiful mermaid.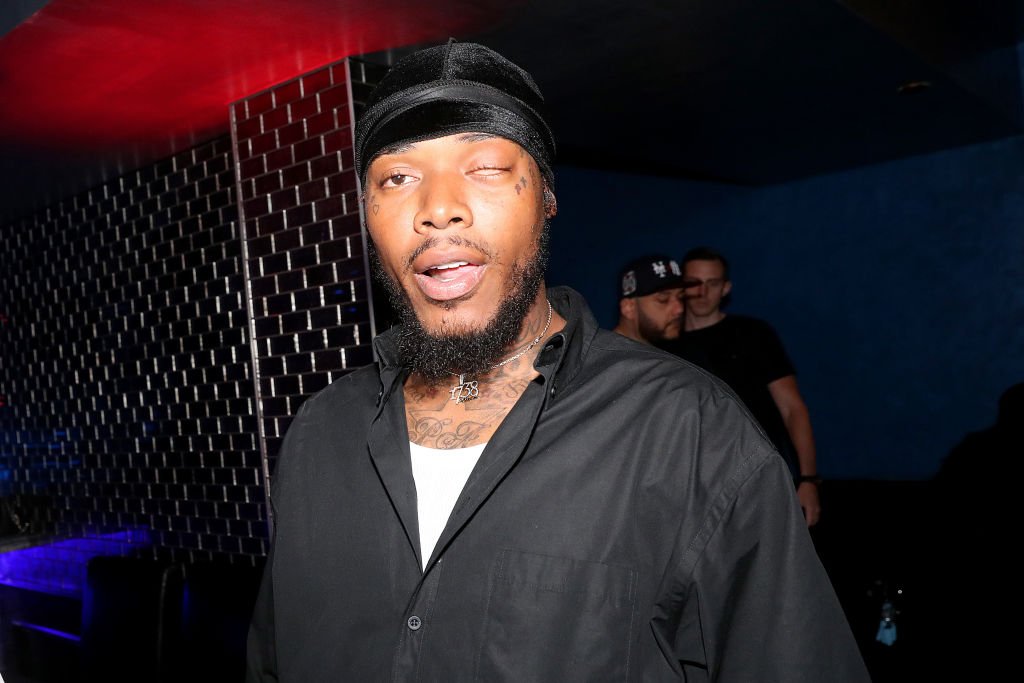 Miami asked anyone who sees her post to comment or just say "I Love You Lauren" because souls can feel someone's love. She also added the hashtag "RIP." 
Many of Miami's followers did as they were asked in the comment section. They further sympathized with her on her adorable daughter's death. 
Some celebrities also commented on the post, including Princess Love, Audream, Nicole Zavala, and Alexis Skyy, who condoled Miami. Following Miami's post, many fans trooped to social media to post heartfelt condolences to Fetty Wap over Lauren's death. 
One fan tweeted that they were sorry for Fetty Wap and said his daughter would always be with him while a tweep expressed their condolences. 
💔💔💔🙏🏽 so sorry @fettywap
She will always be with you ❤️❤️❤️🙏🏽 https://t.co/nQsK26Bwl9

— Rob Cao (@robcao305) August 2, 2021
Another fan said they were heartbroken for Fetty Wap, while another tweep said their thoughts and prayers are with him and his family.
The fan further said they were sorry Fetty Wap and his family had to deal with such a tragic loss to his daughter this early in her life. 
Depew was new to fatherhood but stayed true to it. 
Thoughts are with @fettywap and his family 😭❤️ sorry for your loss my condolences

— Michael Lebert (@MichaelALebert) August 2, 2021
One fan urged Fetty Wap to keep his head up. The fan added that the rapper would become stronger if he can make it through his recent losses. 
The cause of Lauren's death is uncertain. Fetty Wap has not commented directly about his daughter's death. However, he appeared to acknowledge her demise last Sunday while performing at the Miami festival. 
Thoughts, and prayers to Fetty Wap and his Family. I am sorry you all have to deal with such a tragic loss to your daughter this early in her life.

— Mr. Wiggles (@WigglesPNG) August 2, 2021
Lauren's death comes months after Fetty Wap lost his younger brother Twyshon Depew, 26, in October. Depew was shot and killed in New Jersey. After the shooting, he was transported to a hospital, where he died. 
Following Depew's death, Fetty Wap posted an emotional message on his Instagram page. Accompanying the post was a picture showing the brothers as they carried their kids in a children's playroom. 
In the post's caption, Fetty Wap expressed love for his little brother and called him his twin. He further said that he failed his brother and admitted that he called his phone and no one picked it up.
The "Trap Queen" crooner revealed Depew's phone never rang thrice without him picking up but that it now goes to voicemail. He added: 
"I love you lil bro I really thought I could get you out before I ever had to make a post like this lil bro."
On Father's Day, Fetty Wap paid tribute to his younger brother. He shared a picture of them with their kids. In the post's caption, he said Depew was new to fatherhood but stayed true to it. 
Fetty Wap posted another sweet message on Father's Day dedicated to Lauren and all his kids. In the post, he shared multiple pictures of his moments with them and wrote: 
"Pieces of my heart ❤️ ..... It's them over anything or anybody 👑." 
These are tough times for Fetty Wap, and hopefully, he can overcome his recent tragedy and get stronger. May Lauren and Depew's souls rest in peace.