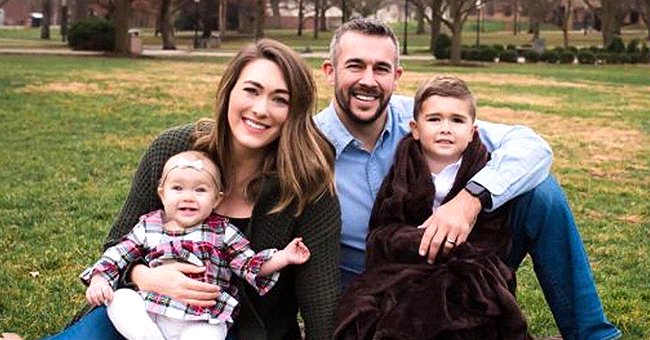 twitter.com/MSN
Father's Birthday Party Ended in Family Tragedy after His Fatal Fall from a Cliff
A Spring Hill man has been confirmed dead after he fell off a cliff, down a lake. His body was recovered after the concerted efforts of authorities.
Stephen "Kyle" Anderson, his family, and friends gathered at the Spring Hill Smithville's Center Hill Lake for his 36th birthday celebration, but things went into a spiral, and it turned into a tragic occasion.
Anderson was said to have been trying to jump into the lake as he stood by the cliff. However, the bluff beneath him gave way, and he plunged unprepared down the lake.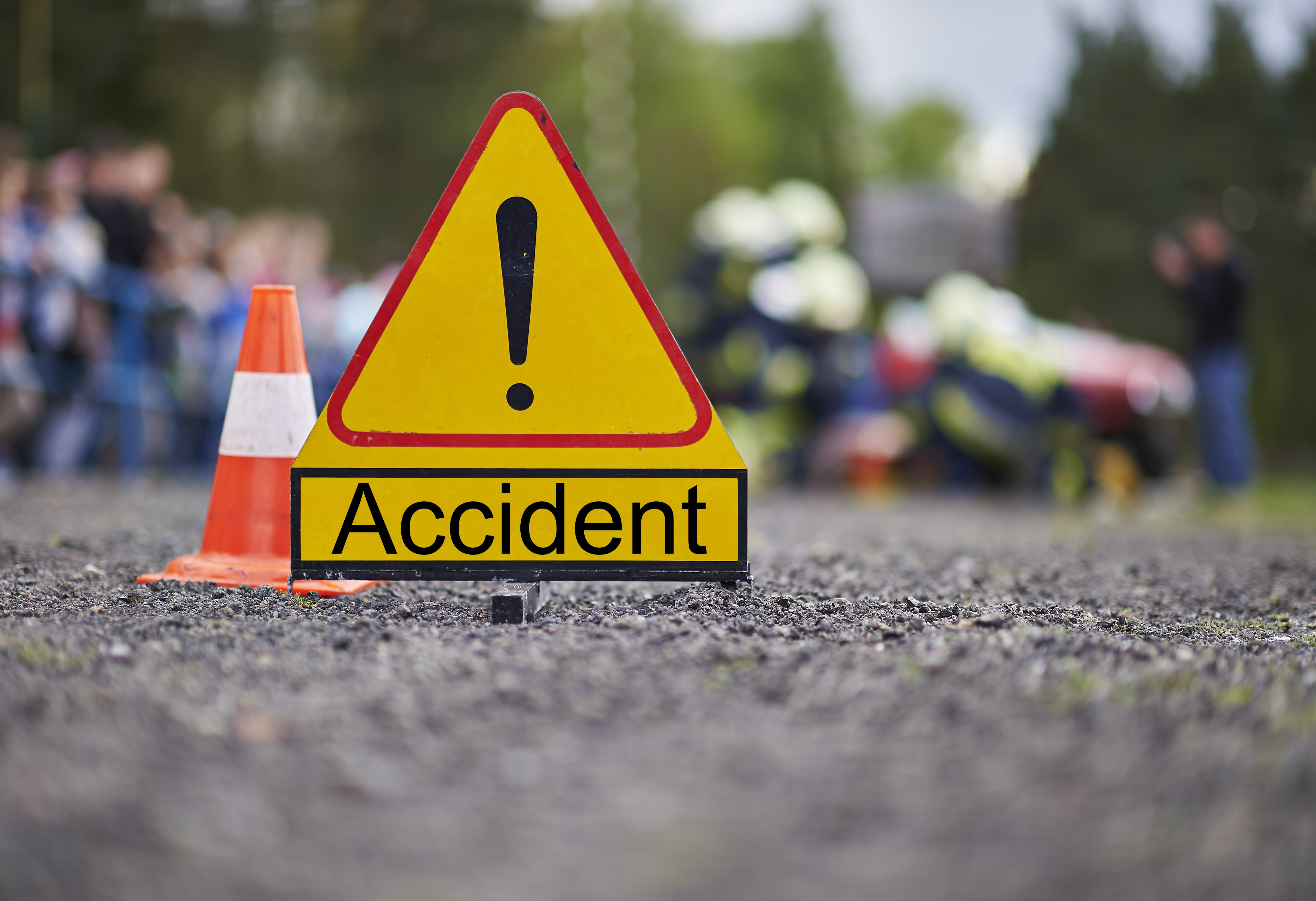 A photo of a road sign indicating an accident | Photo: Shutterstock
According to the DeKalb County Sheriff, Patrick Ray, Anderson went down into the lake, but his body hit several rocks before he fell into the water and was nowhere to be found.
It was around 2:30 pm when authorities received the distress call and made it down to the location. It took a combination of efforts to be able to locate Anderson's body.
Deputies of the DeKalb County Sheriff's office were joined by the Smithville/DeKalb Rescue Squad, Rangers from the US Corps of Engineers, and the Tennessee Wildlife Resource Agency (TWRA.)
In another tragic event, the Southern California authorities recorded the death of a 23-year-old dad, Daniel Guerrero.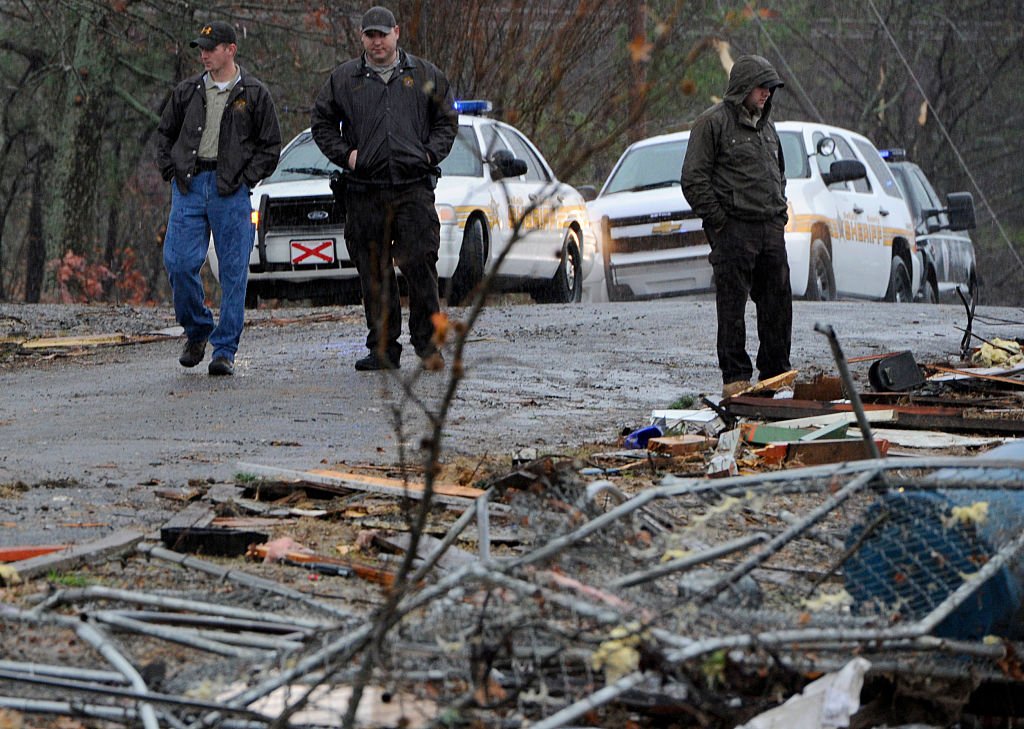 DeKalb County Sheriff's Deputies stand watch next to a log home which was destroyed by a tornado in the early morning hours on November 30, 2016 | Photo: Getty Images
His body was later retrieved after the TWRA used their remote aquatic robot. Kyle's body was found 165 feet below the lake. It was unclear how long Anderson was in the water before authorities arrived.
Presently, the State Chief Medical Examiner in Nashville is set to perform an autopsy on Anderson's remains to determine the cause of his death. Information on Kyle's family showed that he was married to Brittany Richards, and they had two kids.
A gofundme page was set up on Richard's behalf regarding the funeral and other expenses. Jennifer Akers, who set it up, shared that she wishes for the donations. So far, the donations have summed up to $36,000 as opposed to its $50,000 goal.
In another tragic event, the Southern California authorities recorded the death of a 23-year-old dad, Daniel Guerrero, who was a baby care supplies shopping for his infant daughter.
Daniel Guerrero was said to have been in his car when a Dodge Charger that was racing a BMW crashed into him and killed him. The driver of the Dodge car also lost his life. The crash has since been under investigation.
Please fill in your e-mail so we can share with you our top stories!