Fantasia Stuns Fans with Postpartum Hourglass Figure Posing in Tight Colorful Mini Dress in New Photo
Fantasia Barrino recently gave birth to her and her husband Kendall Taylor's first child together. However, a recent picture she shared showed her flaunting her hourglass figure, and her fans were well pleased. 
A woman's body goes through many changes during pregnancy and after childbirth. For many women, it is a hard task to return to their prepartum shape. Hence, they put in the work to get their postpartum body in good condition. 
American singer and songwriter Fantasia Barrino is one such woman who strives to return to her best shape after childbirth and look her best no matter the case.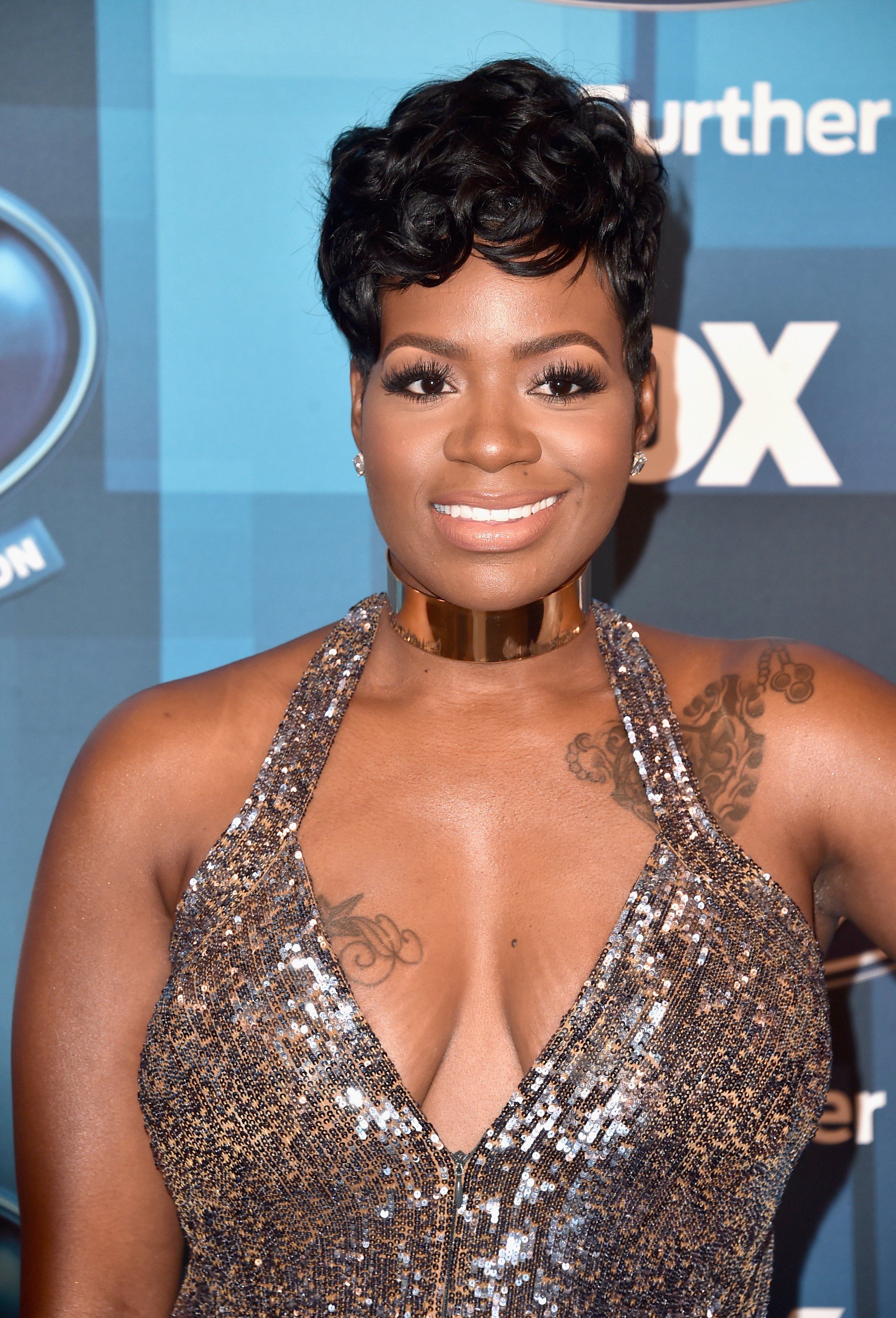 The singer and her husband Kendall Taylor welcomed their first child as a couple on May 23, 2021. More than two months after adding a new child to her brood, Barrino flaunted her hourglass shape in a picture she shared with fans on her Instagram page on Saturday. 
The former "American Idol" winner shared a picture that showed her posing in a body-fitting colorful dress that displayed her gorgeous curves and assets. 
The dress featured a deep neckline that showed Barrino's cleavage. She also rocked her signature short fringe hairstyle and red lipstick and accessorized her look with hoop earrings, bangles, and rings. 
The beautiful diva also wore colorful heels and posed, looking towards something in the background. In the post's caption, she wrote, "Feeling Myself ❤️‍🔥 Bounce Back."

Barrino was not the only one feeling herself, as many of her fans felt the same way and let their feelings be known to her via the post's comment section. 
One fan noted that Barrino's bounce back is no joke, while another fan wondered if Barrino just had a baby. A third fan gushed over the beautiful singer's snapback while another Instagram user said Barrino looked beautiful. 
While sharing her mixology skills in a now-deleted Instagram post, Barrino said she puts her relationship with her husband first. 

A fifth fan wrote, "Snatched!" and added three red heart emojis in a show of love towards Barrino, who deserves all the accolades she is getting after putting in the work to get her body back after pregnancy. 
Only last week, she shared a video that showed her working out on an exercise bicycle in her garage. In the video, Barrino admitted that baby weight is the hardest to get rid of.

She further said she would keep trying no matter how hard it gets, urging those who just had a baby to join her on the journey. In the post's caption, she wrote: 
"Yes I could go to the doctor and just do surgery but I'm the type I need a routine or all the weight will just come right back. I'm going to do this, I'm going to get this baby weight off."

Barrino and Kendall's journey to welcoming their first child and daughter Keziah London Taylor was not easy as they battled through infertility issues. 
While revealing they were expecting their first child together, the couple opened up about how they prayed and put their faith in God for a child. They also expressed their delight that their prayers were answered. 

The couple faced more challenges after Keziah's birth as the little one arrived the world earlier than her due date. Hence, she had to spend a month at the neonatal intensive care unit. 
Barrino brought her daughter home a month after her birth and welcomed her by sharing a beautiful picture showing Keziah in a white romper and matching booties. 
Kendall and Barrino tied the knot in July 2015, three weeks after their first meeting. The couple walked down the aisle a second time in December 2016 to celebrate their anniversary. 
With Barrino finding the right man for herself and her kids, she and Kendall's marriage has been blissful ever since. Before meeting Kendall, Barrino fasted seven months, and God rewarded her by sending him to her. 
Hence, she gives her marriage her all. While sharing her mixology skills in a now-deleted Instagram post, Barrino said she puts her relationship with her husband first. She revealed that she goes harder as a wife than she does on a stage.
Barrino added that she not only cooks a perfect meal for Kendall, her king, but also has a respectable drink-mixing game. May the couple have more things to toast and drink to as they continue to enjoy their marriage.