Fantasia and Kendall Taylor Celebrate Their 7th Wedding Anniversary
American singer Fantasia Barrino and her husband Kendall Taylor proved one more time that their love is endless with heartwarming tributes to each other on their 7th wedding anniversary. 
It has been seven years since singer and songwriter Fantasia Barrino tied the knot with Kendall Taylor. The couple's love for each other was there for all to see as they celebrated their seventh marital anniversary in grand style on Sunday. 
Kendall and Barrino paid glowing tributes to each on their respective Instagram pages. Kendall led the way of tributes by sharing a cute picture of himself and his beautiful wife staring each other in the eyes while clad in matching black outfits.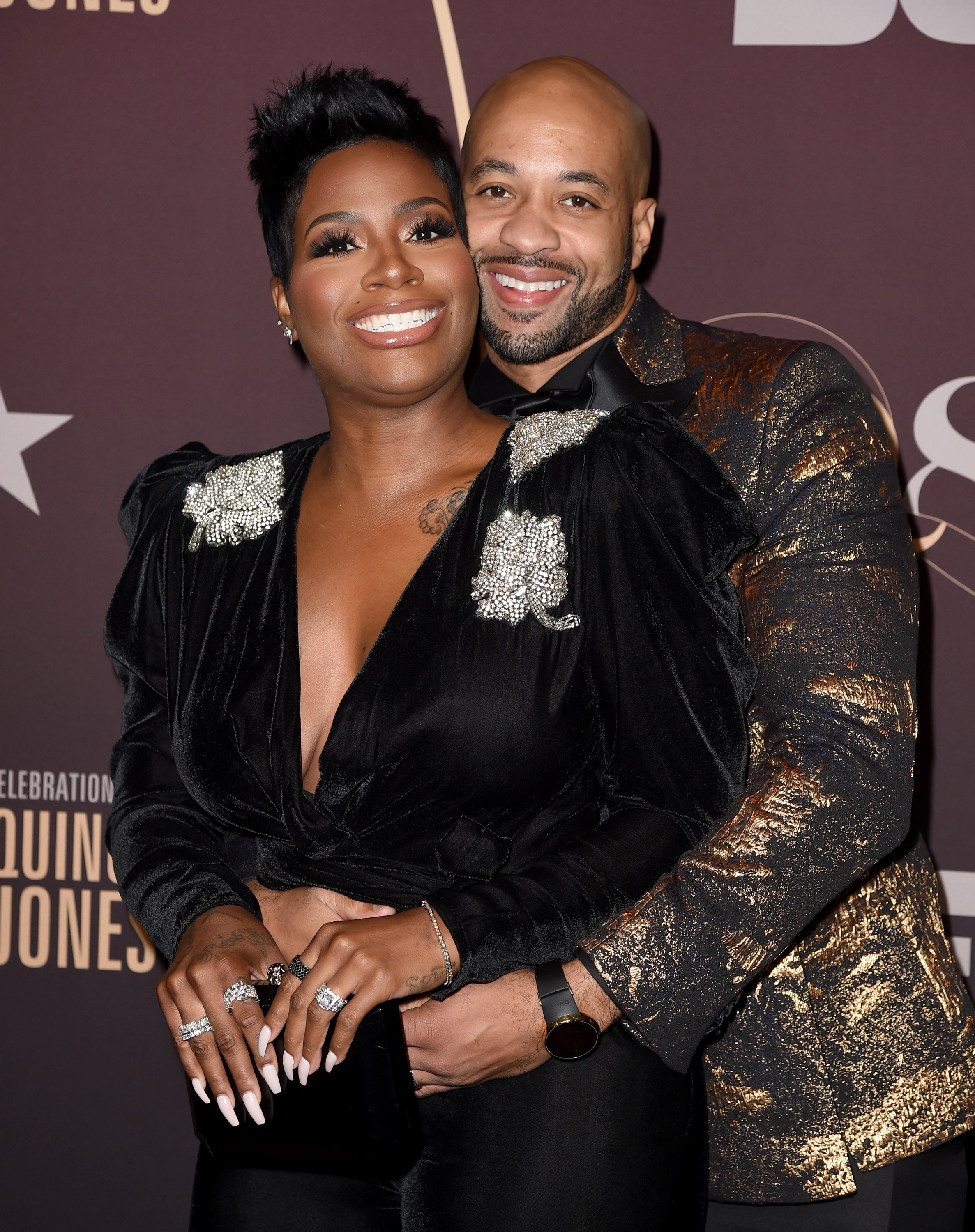 In his post's caption, Kendall said they have had many moments and captured many pictures in their seven-year marriage. Kendall further said the picture he shared expressed the science behind the ability to stand up for a seventh time after being knocked to the floor six times. 
Kendall also wrote that he and his wife follow each other and God's instruction and continue to rise when others seem more comfortable falling. He ended his caption by asking Barrino: 
"So what's up, you down for another 7? Happy Anniversary My Beautiful Queen! #Fullgrownhusband."
In Barrino's post, she shared a cute video montage showing some of her and Kendall's beautiful moments. In her post's caption, she wished him a happy seventh anniversary and expressed delight that they had done it. 
The singer further said it is funny how they took the little ones on a trip for their anniversary because they have learned that family is everything.
Barrino revealed it took years for her to conceive naturally and that they initially thought they would need to do different things to bear a child.
The singer concluded that love is all they have and need. She also replied to her husband's question by writing, "See you in another Seven King, right here on this Day July 18th."
Barrino and Kendall, the COO of Metro Transportation, LLCC, had a whirlwind romance and married after knowing each other for just three weeks. 
Barrino met Kendall after experiencing a turbulent time in her life. However, she rose back to her feet and had realized her self-worth before meeting Kendall. 
The singer had asked God for a man that would pray for her. Hence, she knew right away that Kendall was the one for her after he got on his knees and prayed for her while she was getting ready for the road. 
The couple marked their first wedding anniversary by walking down the aisle and renewing their wedding vows for the second time in a beautiful ceremony on Christmas Day 2016. 
Barrino and Kendall have struggled with fertility in the past during their marriage. She opened up about those struggles after announcing they were expecting their first child together in November 2020.
Barrino revealed it took years for her to conceive naturally and that they initially thought they would need to do different things to bear a child. They sought a doctor's help, who told them one of her fallopian tubes had closed. 
It was after that the couple decided to take a break and let God have his way. Barrino then woke up feeling different on a particular night. After running six pregnancy tests that all returned positive, the couple was excited about the miracle. 
They welcomed their first child together, a daughter named Keziah London Taylor, on May 23, 2021. Keziah arrived the world early and had to stay at the Neonatal Intensive Care Unit for a month. 
The adorable baby finally went home in June, much to the delight of her mother, who shared a picture of her on Instagram welcoming her home. 
Besides Keziah, Barrino is the mother of two children from previous relationships — son Dallas Xavier, 9, and daughter Zion Quari, 19. Kendall also has a son named Treyshaun.