Emily VanCamp and Josh Bowman's Shared over 10 Years of Endless Love — inside Their Story
Canadian actress Emily VanCamp and English actor Josh Bowman have been together for a decade. Learn about how it all started for the lovebirds who once shared a set.
Emily VanCamp and Josh Bowman have shared over ten years of endless love. VanCamp is not new to finding love on set, and while her previous relationships did not work out, she found Bowman as "the one."
The couple met in 2011 on the set of "Revenge" and played love interests Emily Thorne and Daniel Grayson, who eventually walked down the aisle during season three of the series.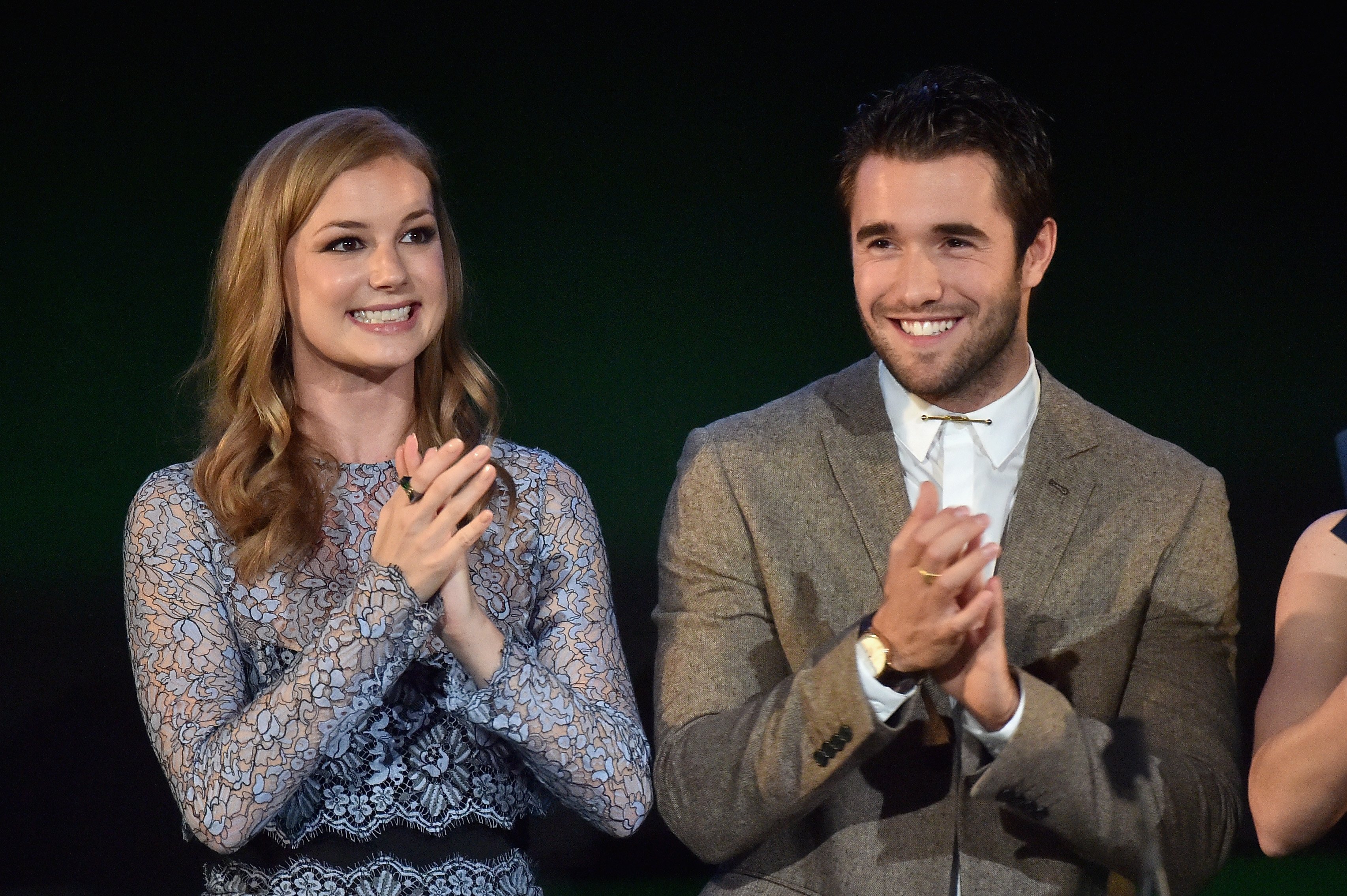 The ABC TV show ran from 2011 to 2015 and while the couple's on-screen romance blossomed, so did their off-screen relationship.
Us Weekly broke the news of their relationship in January 2012 with a source revealing to Closer Weekly that they hung out every night.
Weeks after reports stated that they were linked to each other, the pair showed off their affection by having a PDA moment during a lunch date in California.
The following month they did it again by sharing a passionate kiss in the meat department of a local grocery store in Los Angeles. A friend told Us Weekly that it "felt sweet and new to them," speaking on their newly found romance at the time.
In May that year, a close source shared the couple attempted to keep their relationship on the down-low at first but were not worried because they were in it for the long haul.
They eventually made things official when they later got engaged in May 2017. VanCamp announced the engagement on social media along with a beautiful picture of her diamond ring.
She praised her then-fiance for a job well done on the proposal and shared details of their special moment shortly after the engagement with Entertainment Tonight:
"It was in a forest. We were in nature on a hike doing what we do. It was very, sort of, us. So yeah, it was great, beautiful."
The pair got married at Harbor Island in the Bahamas in December 2018. At the time, "The Resident" star shared photos from their big day on Instagram.
In one of the black and white pictures, VanCamp beamed as well as her groom while holding hands leading a parade of people, including some musicians.
The bride also flaunted her veil and her Lela Rose gown, with lace detailing and cap sleeves, in the snap. Another image displayed the newly wedded couple exiting their wedding venue and cheered as they raised their hands underneath a floral arch.
While they gave fans a glimpse into their lovely magical day, the former co-stars usually keep details of their personal lives private.
However, VanCamp did gush about how comfortable she feels around her now-husband one time. "I'm at my most confident when I'm in nature, and I don't have to dress up. When I take off my makeup, that's my boyfriend's favorite," she said in 2013.
A few years before their wedding, VanCamp revealed that she could see them starting their own family someday. Back then, she hinted that she got broody more, especially when her three sisters began having babies, but she is content being an aunt.
VanCamp adores her nephews and nieces and shared a cute photo on Twitter, widely smiling while holding the little ones and sharing how much she is besotted with them. 
Despite swooning over the babies, she revealed that she was hung up on work while telling Meredith Viera in an interview, "I'm busy, and I feel like I want to be the kind of mom I want to be. With this schedule, I'll let that happen, and I'll see where I'm at," she said. 
As for her and Bowman's approach to their romance, she shared it is all about the little things that matter the most. In the January/February 2013 issue of Women's Health, VanCamp told the publication that for them, it's about accepting each other as individuals.
She mentioned that a sense of humor plays a significant role and being sensitive to the "other person's heart because sometimes you start to take each other for granted," she said.
"The Falcon and the Winter Soldier" star added couples need to remember that neither partner needs to be there and that it is a choice daily to stay together.
While they turned their onscreen love story to real-life, with VanCamp being a busy woman, Bowman, 33, is also a seasoned actor in his own right.
According to NickiSwift, his first role came seven years after his wife's first. He played a role in two episodes of the TV show "Genie in the House," and other credits under his name include "Make It or Break It" and "Our Girl."
Bowman has also made an appearance in a documentary. According to his Instagram account, he is also a member of March Forth Media, an independent production company striving to make character-driven content through film, documentaries, and television.