Michael Jordan's Engaged Daughter Jasmine Hints at Upcoming Wedding Date – See Her Posts
The new month brings a joyful reminder to those in Michael Jordan's family, including their fans, as they wait excitedly for the D-day of Jasmine's wedding to her longtime lover.
Since NBA legend Michael Jordan got off the court after his retirement, many fans felt the world would get to hear less of him since other stars like LeBron James now rule the game, but instead, the Jordans remain at the forefront of events.
Although not so much might be heard of Michael's shooting abilities aside from old legendary clips, the world has witnessed Michael and his family evolve over the years.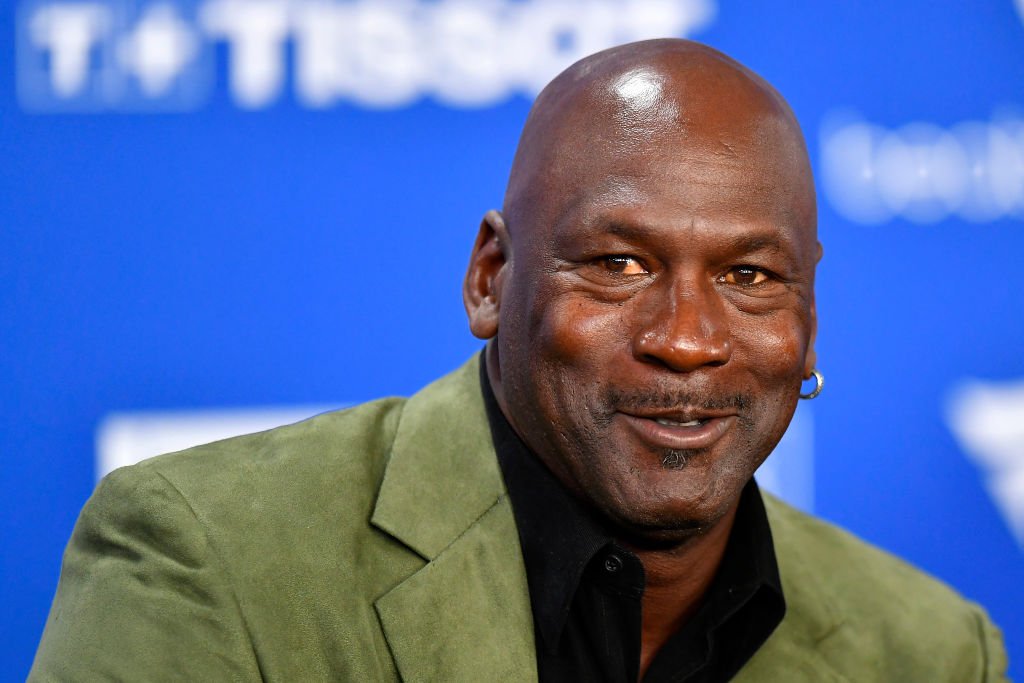 WEDDING BELLS RINGING
In the last few years, Michael's children have found ways to keep his revered name on the headlines of magazines and blogs with the sweet happenings in their beautiful lives.
The Jordan business brand has been doing exceptionally well, but Michael's daughter Jasmine has added color to the good things in the family. 
First, she made the NBA legend a grandfather for the first time after she welcomed her son Rakeem Michael Christmas with her longtime partner, basketball player Rakeem Christmas.
The duo met at Syracuse University while Jasmine was studying Sports Management. Shortly after their graduation, the couple found it hard to deny their feelings, and it did not take long before things got real between them.
In 2018 the lovebirds announced their engagement, a piece of news that came as a surprise to some fans but left others thrilled.
Since their 2018 engagement, fans have been waiting patiently for the couple to walk down the aisle, but their wait seems to be getting over from the look of things.
Some weeks ago, Jasmine surprised her fans when her sweet bridal shower clip made it to Youtube. The event was attended by her close friends and featured a series of well-designed flowers.
SWEET NEW POST
Jasmine's bridal shower all but confirmed the news of their wedding is around the corner, but her recent Instagram Stories posts were the final nails on the coffin for most fans.
Jasmine shared a series of pictures on her Instagram Stories. One of them contained a happy new month goodwill message, while another gave fans more reasons to gush and anticipate.
Jasmine was pictured sitting in a well-decorated room filled with stunning women. From the look of things, it appeared to have been a little get-together or planning committee as one lady was pictured with a microphone.
Although Jasmine was stunned in a white dress, giving fans a hint of the full dosage of beauty awaiting them, it was the caption of the post that stole the day. The post was captioned, 
"Celebrating our beautiful bride @Mickijae."
Another picture showed Michael's daughter posed next to a friend on a yacht. The two looked gorgeous as they smiled at the camera. The image was however captioned, "last sail before the veil" with a ring emoji used after. It was quite clear that her wedding is fast approaching.
Amid the COVID-19 pandemic last year, Jasmine made an appearance on the "Today Show," where she opened up on family life and shed some light on their wedding plans.
The 28-year-old confirmed that plans were still on track, but those plans did not materialize last year as the couple, like many others, found it difficult to navigate the challenges of the pandemic.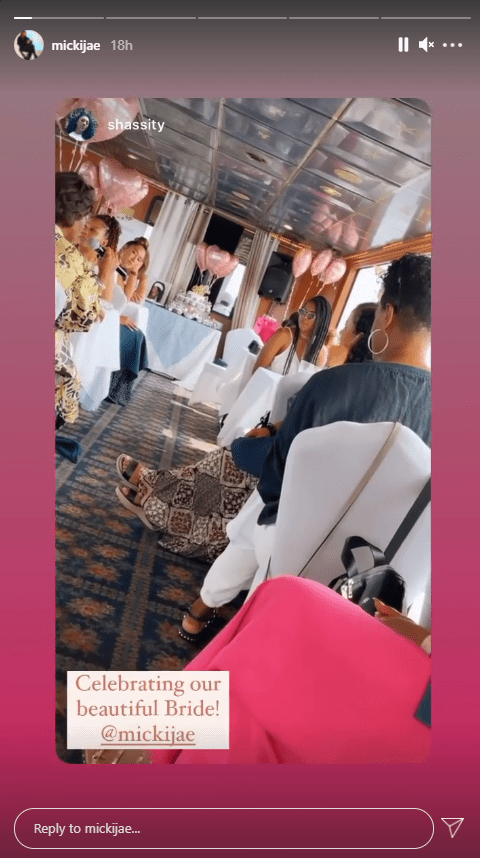 LOVE FOR DAD
Aside from her growing family, Jasmine's love for her family, especially her legendary father, has never been questioned. The mother-of-one wastes no time gushing over her iconic dad and sometimes make bold claims about their similarity.
In one of her posts, she shared a lovely picture of her and her dad and made some comparisons between their eyes whenever they smiled. She wrote, 
"#FunFact: my dad and I have the same squinty eye when we smile hella hard."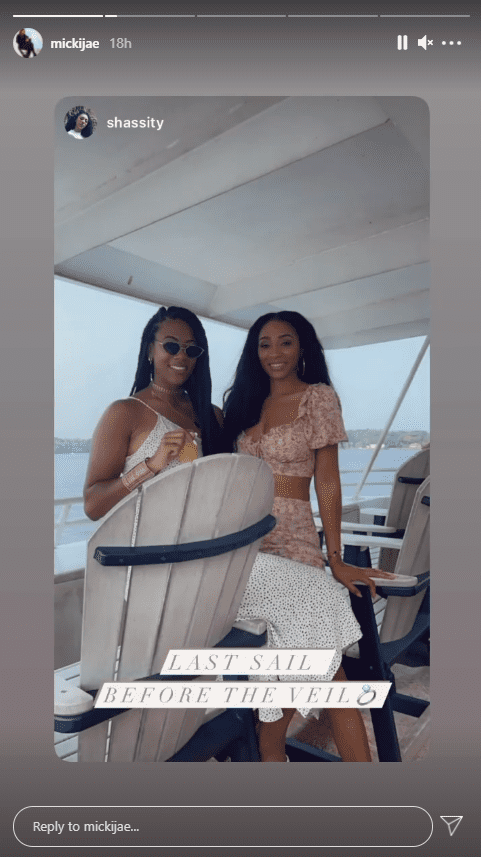 Michael and Jasmine share a strong bond, and during one of Michael's birthdays, Jasmine shared a touching post as a tribute to the NBA great.
In the image's caption, Jasmine called Michael the best dad one could ask for. Jasmine also adores her parents and once shared a lovely picture of them in their younger days.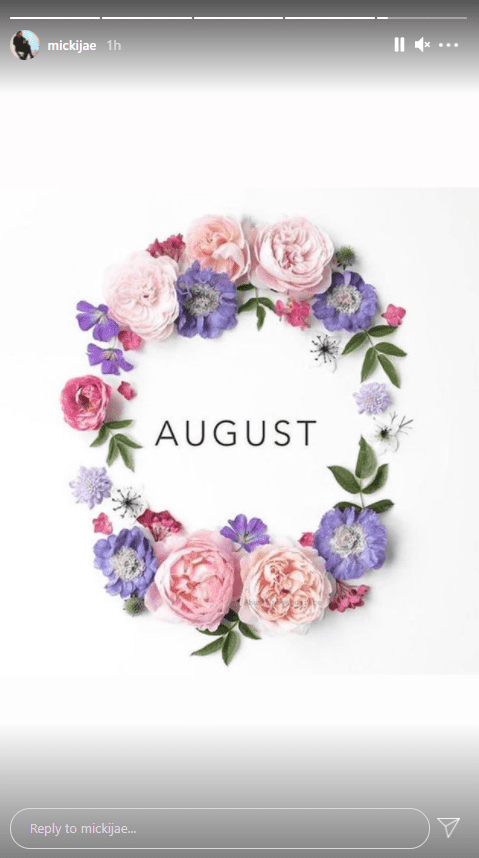 MOVES OFF THE COURT
It was her love for her family that drove her into the family's Jordan brand, where she has been a force behind the scene. While Michael made waves on the court, Jasmine is news off the court.
Her basketball skills might not be legendary, but her business skills are praiseworthy. Fans of the 28-year-old would want nothing but the best for Jasmine and her pretty life in the months ahead.