Geoffrey Arend and Christina Hendricks Decided Not to Have Kids during Failed Marriage
Geoffrey Arend and his long-time wife Christina Hendricks agreed on a children-free marriage. But, the lovely couple's marriage failed after ten years of being together.
American theatre actor Geoffrey Arend, famous for his significant role as Ethan Gross on the ABC drama series "Body of Proof" and his co-actor wife, Christina Hendricks, decided to have no children during their ten-year marriage.
Once when Hendricks was asked about her view on cooking and homemade foods. The "Dark Place" star noted that she appreciated the idea of homemade foods. But, while giving her answer, she also opened up about not wanting children.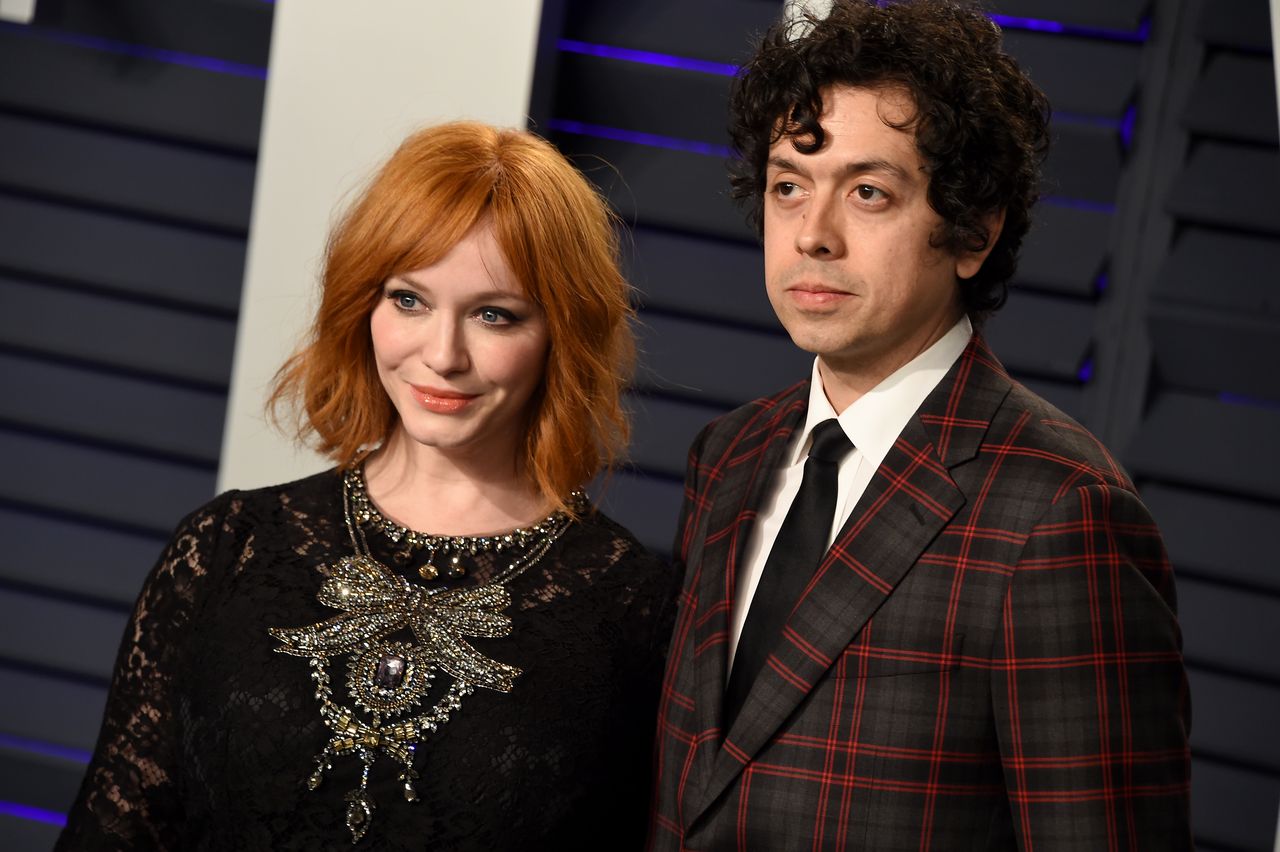 THEIR NO CHILDREN AGREEMENT
In a 2014 interview, Hendricks, 46, explained that she felt like a mother whenever she cooked for her friends. She also mentioned that she and her husband got a puppy, and that's her idea of building a family. 
She made it clear that people usually say that getting a puppy was "practice for parenting." Be that as it may, the actress noted that she and Arend have decided not to have children.
Christina Hendricks' hubby Geoffrey Arend wears a Bowie shirt https://t.co/UXnjkrq1vI (Photo: WireImage) #SAGawards pic.twitter.com/pkhqdz40rL

— USA TODAY (@USATODAY) January 31, 2016
The actress also stated that many people expected that anyone would love to have kids. She said that whenever she talked about having children, people think that she would eventually want children.
The "Good Girls" star further noted that people's views don't bother her because she actually might change her view and eventually want children at some point in life.
Christina Hendricks cosies up to husband Geoffrey Arend at Brooks Brothers' holiday bash https://t.co/eWLMmh2vnw pic.twitter.com/Hi9YYOmjri

— Daily Mail Celebrity (@DailyMailCeleb) December 14, 2016
Three years earlier, Hendricks had made her position known about having a child in an interview with People Magazine. The "Life As We Know It" star affirmed that she was not ready to have kids, "at least not anytime soon." She also said:
"I feel busy enough right now."
Revisit Christina Hendricks' private marriage with Geoffrey Arend. https://t.co/9Ax7OfOCB4

— Us Weekly (@usweekly) October 18, 2019
FACTS ABOUT AREND AND HENDRICKS 
Although Arend is well-known for his part on ABC's medical drama "Body of Proof," the actor also appeared on the big screens in "The Ringer" alongside co-actor Johnny Knoxville.
Hendricks filed for divorce from Arend in the Los Angeles County Court.
He played a supporting role in "(500) Days to Summer" and made a guest appearance on "Law and Order" and its spinoff, "Special victims unit and "Criminal Intent," playing different characters.
Hendricks also has a fantastic career in Hollywood, the star has played remarkable roles in top movies keeping her fans entertained for a long time. She noted in 2015 that her life took a different turn after her role on "Mad Men."
The pair were introduced to one another by Hendrick's "Mad Men" co-star, Vincent Kartheiser. They then said their vows on October 11, 2009, in New York City.
Hendricks and Arend have a really demanding and time-consuming career which makes it difficult to spend time together. This led the couple to make a two-week rule where they are bond to see each other before the end of every 2 weeks.
Christina Hendricks and husband Geoffrey Arend head out for date night http://t.co/sKmUJ3ZZPO pic.twitter.com/34NWcUrtOB

— Daily Mail Celebrity (@DailyMailCeleb) January 14, 2015
INSIDE THE COUPLE'S DIVORCE 
After 10 years of marriage, Hendricks and Arend finally decided to go their separate ways in 2019. The announcement of their split was made in a joint statement by the couple. 
Hendricks filed for divorce from Arend in the Los Angeles County Court, and according to reports, Hendricks mentioned "irreconcilable differences" as the reason for the divorce.
Christina Hendricks Splits From Husband Geoffrey Arend Split After 10 Years https://t.co/9tcIB6gZid

— E! News (@enews) October 17, 2019
The "Man Men" star also requested to stop the court from awarding spousal support to either of them and asked that her maiden name is restored. In October 2019, the couple posted news of their split on their social media platforms.