Princess Eugenie's Mom Sarah Ferguson Speaks Out about Controversial Pics of Jack Brooksbank – Royal Fans Disagree
Sarah Ferguson has taken a strong stand in defending her son-in-law, Jack Brooksbank, after photos surfaced of him in the company of women in bikinis in Capri.
Sarah Ferguson, 61, referred to Brooksbank as a "superhero" and insisted he was doing his job when he hit the headlines with photos of him with glamorous bikini-clad women on a luxurious boat.
Brooksbank, the Casamigos tequila brand ambassador, had the full support of his mother-in-law, who insisted that he was her favorite person and a man of integrity.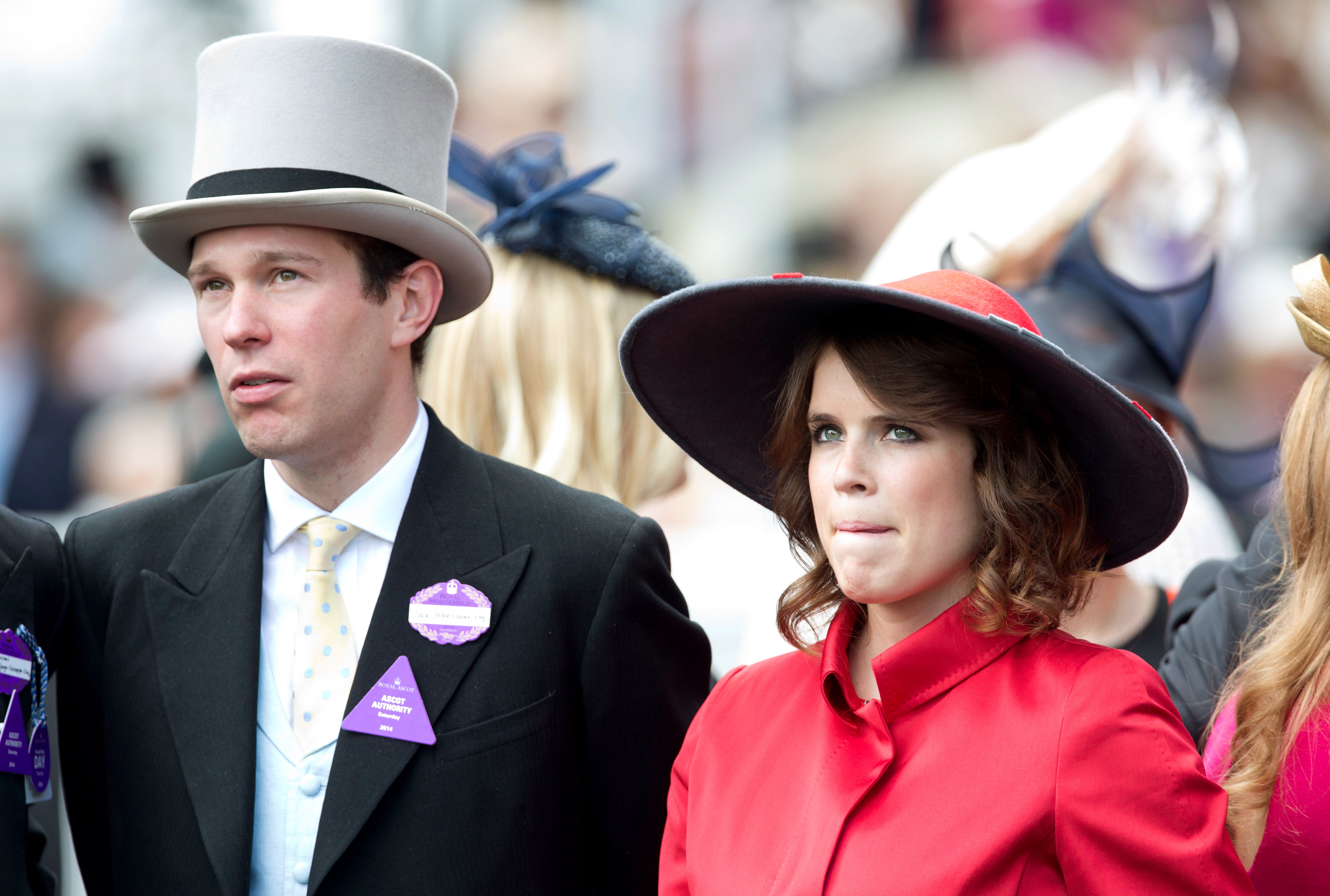 Ferguson spoke on BBC One's The One Show, saying that Brooksbank was a great husband to her daughter Princess Eugenie, a fabulous father to their son, and a superhero in Ferguson's book.
According to DailyMail, Ferguson called the story fabricated and was adamant about setting the records straight for the sake of her son-in-law and his family. 
'He was doing his job!': Sarah Ferguson defends 'superhero' son-in-law Jack Brooksbank insisting he is a 'man of integrity' after he was spotted on a boat in Capri with three bikini-clad women
via https://t.co/1EAkejioZW https://t.co/Itz8WZTIRv

— Robert Jobson (@theroyaleditor) August 2, 2021
Twitter users were, however, not buying into the story and could not fathom just how a mother could defend her son-in-law after the very telling pictures. One fan went as far as saying:
"How a mother can defend this is startling, but she defended Andrew so what's new."
Another wondered how weird "jobs" in the UK were that they allowed men to go swimming with scantily dressed women while their wives stayed home with their babies.
How a mother can defend this is startling, but she defended Andrew so what's new😒

— Wishes 🏴󠁧󠁢󠁷󠁬󠁳󠁿 (@UnJusticeWrath) August 3, 2021
Brooksbank's job at the Unicef Summer Gala party was to mingle with the guests at the ball, including Heidi Klum, John Legend, and Katy Perry, and observe the cocktail bar. The bash was sponsored by Casamigos, which is a tequila brand owned by George Clooney.
It comes as no surprise that Ferguson would defend her son-in-law as she has always had a soft spot for him. Even before Brooksbank married her daughter, she says she already loved him and could not wait to have him as a son-in-law.
The caption accompanied a serene black and white photo of Brooksbank holding his son's tiny hand.
Weird "jobs" in the UK

— Princess Maat 🇨🇦 (@Elizabe68278831) August 3, 2021
Brooksbank and Eugenie met during a skiing trip in Verbier, Switzerland, and dated for seven years before getting engaged. At the time of their meeting, Brooksbank was 24, and Eugenie was 20.
They dated long-distance for a while because Eugenie had flown over to New York City to pursue her career at Paddle 8, an online auction house, with their only communication being Skype.
Well, Ferguson is such a good judge of character, isn't she!!😆😆😆😆

— President Princess (@PresidentPrinc3) August 3, 2021
Speaking to BBC after news of their engagement came out in January of 2018, Eugenie spoke fondly of her future husband, saying that they shared a lot with him. She said:
"We have the same passions and drive for life. It's so nice that we get to share this moment with everyone, and you get to meet Jack."
In October of the same year, the happy couple got married at St.George's Chapel. In October 2020, Buckingham Palace announced that they were expecting their first baby to be born in February 2021.
Princess Eugenie took to her Instagram to announce the arrival of their baby boy at Portland Hospital in London. The caption accompanied a serene black and white photo of Brooksbank holding his son's tiny hand.
The Queen was delighted to welcome her ninth great-grandchild to the family. In May, Princess Eugenie showered her husband with sweet messages appreciating him and declaring her love for him on his birthday.
The sweet caption accompanied a photo of the 35-year-old father with his son, August, strapped to his chest. Another showed Brooksbank holding August over his shoulder with his name displayed on his white sweater.