Ken and Anita Corsini's 3-Year-Old Son's Devastating Cancer Diagnosis, Battle & Recovery
Ken and Anita Corsini from "Flip Or Flop Atlanta" found themselves in a difficult position when their three-year-old was diagnosed with cancer. Find out how the reality TV stars dealt with the devastating diagnosis. 
There is nothing not to love about "Flip Or Flop Atlanta" hosts Ken and Anita Corsini. The loveable couple has been together since meeting in their junior year of university, and their energy has been infectious since. 
The lovebirds are famous for flipping houses while the process is documented on television. However, their family life and personalities have also kept them relevant and relatable to the public, who love their show.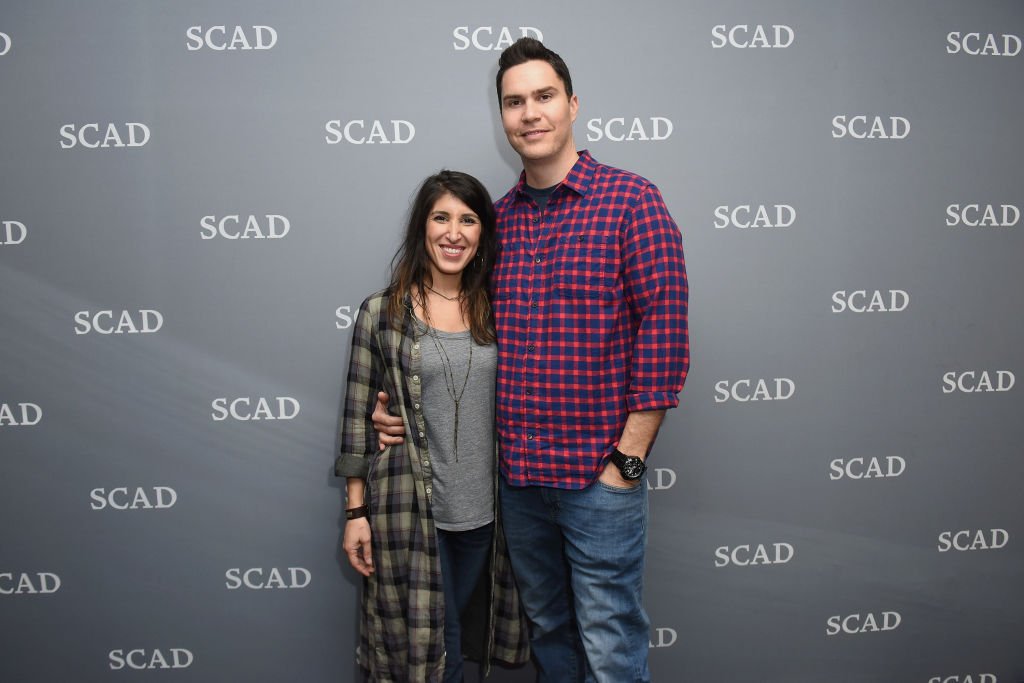 Ken and Anita Corsini have come a long way since they first met at the University of Georgia. The couple has since gotten married, starred in a reality TV show, and expanded their family with three young ones. 
Everything about the Corsini's lives seems fantastic and dream-like; however, not many know that the couple had to deal with a tragedy in 2015. The couple's then three-year-old son was diagnosed with cancer. 
Anita recalled the first time she and her husband learned about their toddler's diagnosis in an open letter. She revealed that their son, Rocco, was experiencing strange symptoms, which included a protruding belly. 
Anita further recalls visiting the toddler's pediatrician to investigate the cause of his symptoms. Unfortunately, it was during that visit when she quickly learned that her son's condition was serious.
She recalls the toddler's doctor gravely advising the parents to take their son to the hospital after inspecting his symptoms. The TV personality did not expect a cancer diagnosis but explained that the doctor's tone could have been a hint:
"She was very calm and steady in her voice but shaken inside. I guess I felt the same way, but cancer didn't even enter my mind."
Experts initially told the parents that their son had a Wilms tumor, resulting in surgery to remove it and a portion of his kidney. However, a week after the surgery, the Corsini's had to start over after learning he actually had Burkitts Lymphoma.
Thankfully, the Corsini's "long and windy" road to recovery successfully concluded as Rocco responded well to treatment. The young boy is now a healthy ten-year-old who has not suffered a relapse since his treatment. 
Anita and Ken also experienced a bout of luck right after their son completed his treatment with HGTV offering them a show. Consequently, the couple decided to spread the good vibes with a special venture. 
The "Flop Or Flop Atlanta" stars founded Roc.Star Kids foundation which supports children and families in the fight against childhood cancer. Last year, the foundation contributed 1000 3M N95 masks to children's hospitals in Atlanta. 
Their contribution is commendable, especially because the Corsini's were in a different position than before last year. The couple's show was eventually canceled in 2019 after its second season on the air. 
Thankfully, the couple has entrepreneurial roots that have earned them a successful real estate brokerage and custom home building company. Their business experience has also given them key skills for anything that comes their way. 
The couple revealed a few key things that help keep their businesses, and family life balanced successfully. Their first piece of advice touches on the importance of adaptability since things continually shift in life. 
Next, they advise being open to unusual opportunities, which is how they landed their HGTV show. Then, most importantly, they advise taking the time to take care of yourself and your family to ensure well-rounded success. 
Finally, the couple advises their fans to follow their passions. The Corsini's did so, which resulted in a family business that allows them more time with their children, which thankfully resulted in early detection of their son's cancer years ago.