Kyla Pratt Has 2 Look-Alike Daughters with Longtime Boyfriend Danny "KP" Kirkpatrick - Meet Her Kids
Meet Lyric and Liyah Kirkpatrick, the adorable daughters of American actress Kyla Pratt. Kyla shares her bundles of joy with her longtime boyfriend, Danny Kirkpatrick. 
Following her starring performance in "Dr. Dolittle," Kyla Pratt appeared in several television films and series, including "One on One," "Recovery Road," "The Proud Family (Penny Proud)," "Love and Basketball," and more. 
Pratt also starred in the 2020 Lifetime film "Let's Meet Again on Christmas Eve." While her prowess on the television screen has brought her so much fame, many people are unsure about Pratt's marital status.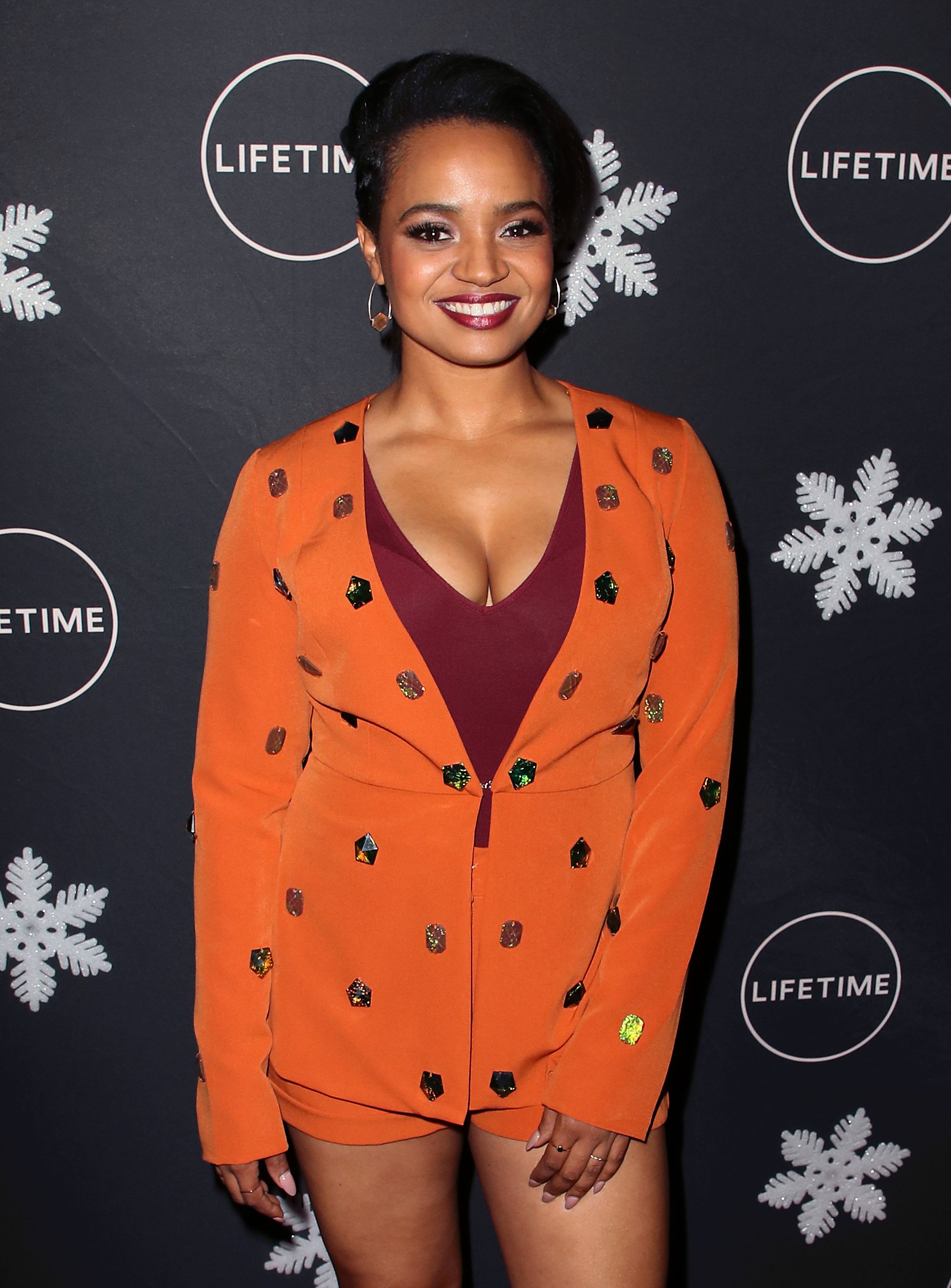 IS PRATT MARRIED? 
Pratt is not married. However, she has been dating Danny "KP" Kirkpatrick for over 12 years. Danny is a songwriter, hip-hop artist, and tattoo artist. There are reports that the lovebirds have been engaged since 2011. 
For a couple that has been together that long, questions have been raised about why Pratt and Danny are yet to tie the knot. During an interview with VLAD TV, the actress said she and her beau are not in a rush to get married. She said: 
"We're going to get married when we feel like it. I feel like there's a lot of pressure that people try to put on anybody in relationships, as far as getting married." 
Pratt further said marriage comes with so much pressure. Hence, people should work on their relationships before jumping into marital pressures. 
She added that she does not want to get married to get divorced and concluded by saying she and Danny are good as they are for now. 
HOW DID DANNY AND PRATT MEET?
While Danny and Pratt's relationship continues to earn plaudits for its longevity, many people have wondered how the couple met. Danny opened about their first meeting during a reported interview. 
He revealed he had a cousin who was his roommate. One of his female cousins invited Pratt over and introduced them. Later on, he was having fun with his friends when Pratt jumped in and chilled with them. 
Being in a relationship with a celebrity like Pratt means Danny would be out on the red carpet with her in some instances. When asked if she ever gave him tips on moving and being in front of the camera, Danny answered in the negative. 
He revealed when he was once thrown on the red carpet during Pratt's PR for "Let's Stay Together," unprepared. He later told her she had to school him about getting on carpets.
Marriage or not, Pratt and Danny understand each other and are raising their daughters in the best way possible.
DOES PRATT HAVE KIDS?
Pratt is a proud mom of two daughters, Lyric and Liyah Kirkpatrick, whom she shares with Danny. The couple welcomed Lyric in November 2010, while Liyah arrived on August 5, 2013. 
Their mom usually shares pictures of them on her Instagram page. In April 2019, Pratt shared a photo of her daughters looking very cute while dressed in floral dresses. 
In the post's caption, she said there is never a dull moment with Lyric and Liyah. On New Year's Day, Pratt shared a picture of her and her daughters making peace signs while posing on an empty road. She captioned the post: 
"✌🏽 ON TO THE NEXT 🗓 LOVE from Me and Mine, to You and Yours! 🥳." 
In November 2020, Pratt caused a stir on social media when she shared pictures of her daughters in their Halloween costumes. 
Lyric, whose resemblance with her mom is very much evident, dressed as her mom's character "Penny Proud" in the "The Proud Family" movie, while Liyah dressed up as a little mermaid. 
In an interview with Pop Sugar, Pratt opened up about the moment. She revealed she put on "The Proud Family" movie back in the day to see if her daughters would recognize her voice, and they did. 
Afterward, Lyric came to her and said she wanted to be Penny Proud for Halloween. The precious girl's request gave her mom a little anxiety. Pratt told Lyric:
"Baby, there's no Penny Proud costumes. I need to make this up and put it together. I can't have you looking crazy when you're dressing up as me! I have to figure this out very quickly." 
Pratt also asked Liyah if she wanted to be a character from "The Proud Family" movie, but the little girl wanted to be a little mermaid. The loving mom agreed to her daughters' requests and set out to make it happen. 
PRATT IS GRATEFUL FOR DANNY
Pratt is appreciative of Danny's relationship with their kids and usually pays tribute to him. For example, on last year's Father's Day, she shared pictures of Danny posing with Liyah, Lyric, and Danny Kirkpatrick Jr., his son from a previous relationship. 
In the post's caption, Pratt said she was beyond grateful for the man and father Danny is. On this year's Father's Day, she also paid tribute to him.
Again, she shared pictures of him posing with his kids on several occasions. In the caption, she said it was hard to put into words how much she appreciates everything Danny is. She added: 
"Thank you for my babies. And thank you for being a REAL Daddy #Youdabest 🤪 #HappyFathersDay." 
Danny replied to the post in the comment section by thanking Pratt for her comments. Many other fans also wished Danny a happy Father's Day, with others commenting on how much the couple's kids look so much alike. 
Marriage or not, Pratt and Danny understand each other and are raising their daughters in the best way possible. If they eventually tie the knot, there are no doubts they will make a lovely couple.