Fans Dream about Lizzo and Chris Evans' Possible Relationship Following Their Flirty Chat
Only diehard fans will probably know that Chris Evans and Lizzo have had flirtatious chats with each other since 2019. Their recent one had fans wishing the pair could date.
On TikTok last week, Lizzo shared a video where she replied to someone wanting to confirm if the child the singer was carrying was Chris Evans'. In her response to the question, the star posted another clip.
With the "Captain America" soundtrack playing in the background, Lizzo confessed that she had been trying to keep her pregnancy a secret but was now ready to address the rumors.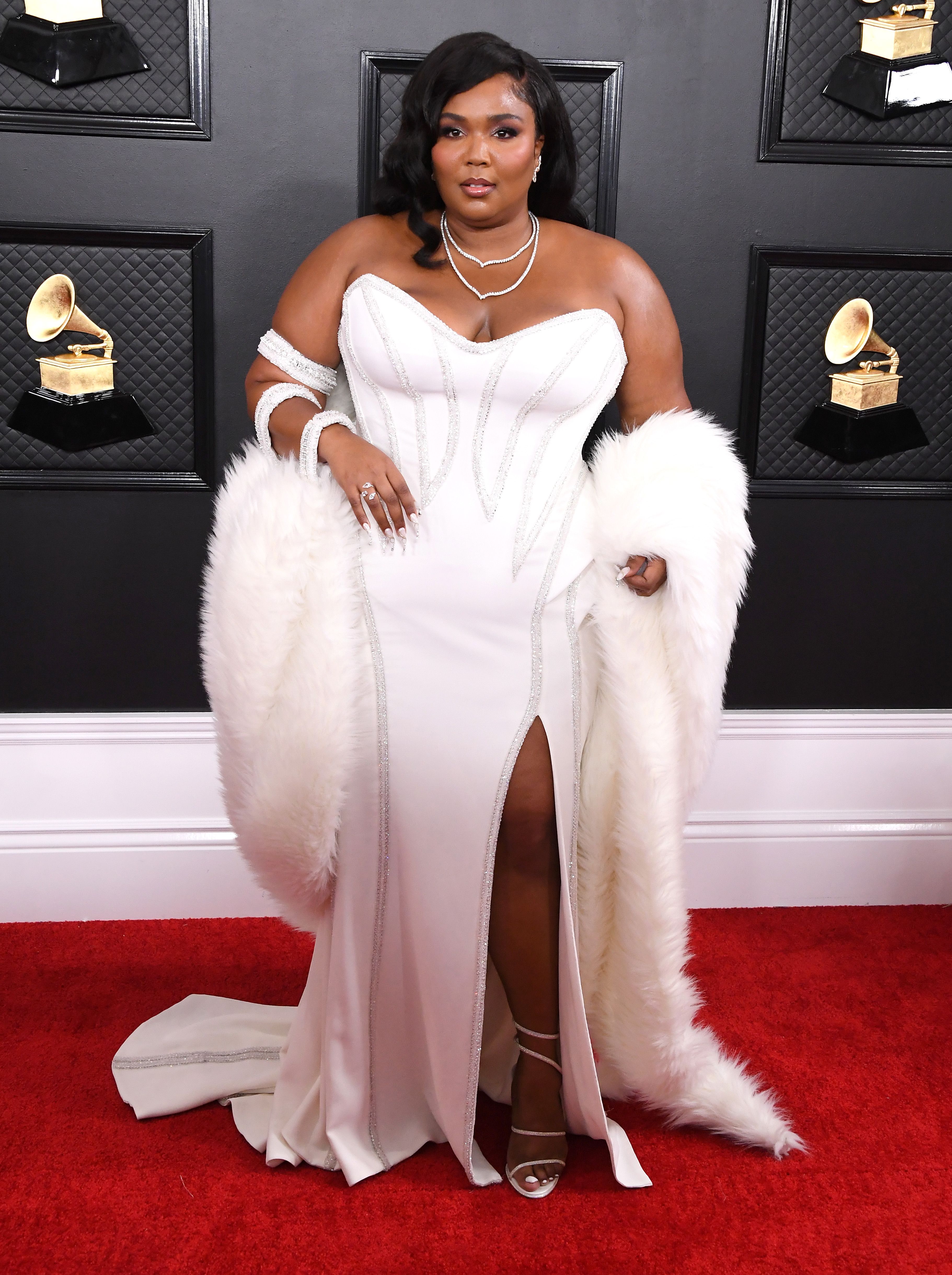 The singer confirmed that they were; indeed, pregnant leading the announcement to go viral. This week, the star posted a follow-up TikTok clip that showed the direct messages between her and Evans, with the actor writing:
"Hi! Just heard about our bundle of joy. My mother will be so happy lol."
@lizzo @ChrisEvans chrizzo wedding when? pic.twitter.com/5VDUQZV3kM

— shay💙 is watching what if? (@seayceesevans) April 18, 2021
The messages also included one where Evans wished the musician a happy birthday. Even though the pair aren't dating, and the child is definitely not the actor's, fans shared how they'd support a relationship between the stars.
One person took to Twitter to share how the one woman they would condone Evans dating was the "Juice" vocalist. Someone else tagged both stars and noted how cute a baby by the two would be.
If Chris Evans and Lizzo end up dating; I would be so incredibly happy for the both of them.

— april (@aprilxohallebai) August 1, 2021
A third person shared a funny Photoshopped snap of Evans as a groom, Lizzo as his bride, and Anthony Mackie as the shirtless wedding officiant. They asked the pair, whom they called "Chrizzo," when the wedding was.
Another Twitter user speculated how the two stars dating would literally heal the country. Someone else also shared how "incredibly happy" they would be for both stars if they ended up dating for real.
Let's be real a @ChrisEvans and @lizzo baby would be CUTE AS HELL.

— missmaesaidso (@missmaesaidso) August 2, 2021
Lizzo has been reaching out to Evans on social media for a while now for those who didn't know. Their first interaction happened in 2019 when the song "Juice" was a hit track, and she was just blowing up.
At the time, the actor had retweeted the singer's post that showed an adorable little girl dancing to one of the vocalist's songs. Lizzo captioned the post saying how it was rare footage of her dancing as a child.
I AINT EVEN MAD, THE ONE GIRL I WOULD CONDONE CHRIS EVANS DATING IS LIZZo

— f ♡ (@mcu_louis) August 2, 2021
Evans quoted lyrics from the song saying how the child in the video was cooler than he could ever hope to be. Lizzo took that moment to reply to him, asking if he would marry her, and the rest is history.
Their [Lizzo and Harry Styles] bond formed over a few months in 2020...
In April 2021, the musician jumped into Evans' direct messages at around 5:30 p.m. to hit on him again while allegedly drunk. He went along with the flirtation noting how there wasn't any shame in messaging when drunk.
chris evans and lizzo dating would heal this country

— mack (@MackMcgrane) August 1, 2021
However, the last person Evans was rumored to be dating was fellow actor Lily James. In July 2020, the duo was seen getting all cozy together while in London on two separate occasions.
Evans never publically addressed the rumors at the time, and James also kept quiet. Besides James, Evans has been linked to Jenny Slate, Minka Kelly, Lily Collins, Sandra Bullock, Ashley Greene, and more.
Ultimately, it seems Lizzo and the "Avengers: Age of Ultron" actor are just social media friends. Another famous person that the singer actually has a close friendship with fellow musician, Harry Styles.
Their bond formed over a few months in 2020 as both stars are advocates for acceptance and self-love. The duo even created covers of each other's songs and surprised fans with joint performances earning the name Hizzo.