56-Year-Old Marisa Tomei Reportedly Decided Marriage & Kids Were Not for Her – Here's Why
Award-winning actress Marisa Tomei has never been married nor has kids of her own. We unpack why she chose not to uphold societal standards and her main priority in life.  
56-year-old Marisa Tomei reportedly decided marriage and kids were not for her. In an exclusive interview with Closer Weekly, her dear friend revealed the reasons why.
Tomei is a Hollywood A-lister and one of the most sought-after stars with a career spanning nearly four decades in the entertainment industry.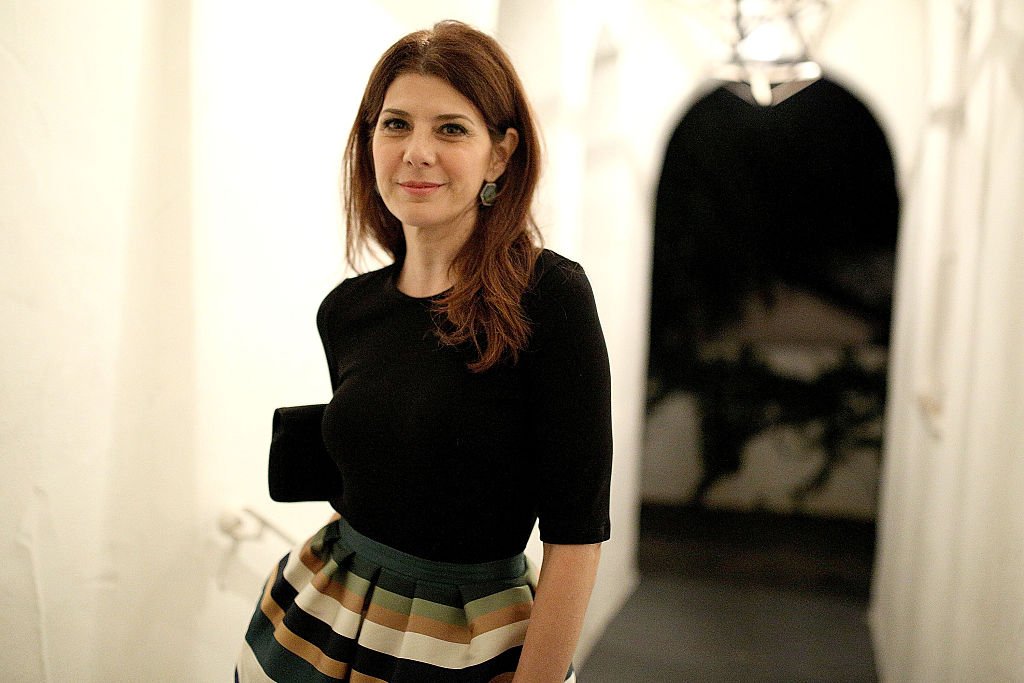 To reach the height of her career, the New York native has had to make some sacrifices along the way, including the decision not to get married.
Tomei's friend shared the "Parental Guidance" star has never considered having a traditional family, which is a choice she has held onto since she was young:
"It wasn't something she ever truly pursued – even in her twenties. Work has been her life force."
Tomei herself has once said: "I'm not a big fan of marriage as an institution. And I don't know why women need to have children to be seen as complete human beings."
Throughout her career, the "Cyrus" star has been criticized for not being a married woman nor having a family of her own, but that has not bothered her.
She does not bring up the subject much, but her stance on marriage has always been crystal clear - that one does not need to be married to be happy and that you can instead be content with a long and successful career.
However, that does not mean the two-time Golden Globe winner has no time for romance. She has had high-profile relationships in the past.
She was in an on-again-off-again relationship with "Prometheus" actor Logan Marshall-Green from 2008 to 2013. At some point, the former couple was rumored to be engaged.
According to the Daily Mail, Marshall-Green proposed to Tomei during the holidays in early 2013, and despite being vocal about not wanting to be married, she said "yes" to his proposal.
However, the speculations were disputed by her representative, who told E! News at the time that there was "no truth to the rumor."
With that said, the former couple never walked down the aisle but continued to date and eventually parted ways. Nonetheless, that did not stop Tomei from moving on.
Over the years, she has been linked to some well-known Hollywood men, including "How I Met Your Mother" star Josh Radnor whom she supposedly started dating in 2014. However, their romance was short-lived.
Tomei and her "Spiderman: Homecoming" co-star Robert Downey Jr. were rumored to be dating in 1994 after starring in "Only You" together. The pair also appeared in 1992's "Chaplin" and "Captain America: Civil War."
Although she does not intend to get married, she coincidentally played a married woman on the stage. Tomei starred in Sarah Ruhl's "How to Transcend a Happy Marriage" at the Lincoln Center Theater in New York.
When asked by Vogue if she thought it was possible to have a happy marriage, Tomei said she was not qualified to answer the question mainly because she is not a married woman.
For someone who has does not want marriage or kids, she has ironically portrayed the roles before, but there is one role she shared that she qualms about taking on.
The Oscar winner revealed to Today in June 2020 that she "regrets" starting to take mom roles. More importantly, she fears being put in a box whereby those would be the only roles she gets offered.
Tomei was frank in an interview with Collider about accepting mom roles, including the one she plays in the Amazon movie "The King of Staten Island."
"I regret starting down this road, and I regret starting to do that," she said. The "Trainwreck" star added she was talked into accepting such roles for the sake of change and described it as a bit of a "stretch" for her.