George Clooney, 60, & Wife Amal Clooney, 43, Blessed with 2 Kids – Everything We Know about Twins Alexander & Ella
For years, George Clooney topped the list of Hollywood's most eligible bachelors until a beautiful lady stole his heart and made him a father of twins.
George Clooney, 60, may be one of Hollywood's most iconic actors, starring in movies such as "Ocean's Eleven" and "The Midnight Sky," but his most favorite role is being a husband and a father. 
The actor got married to his first wife, Talia Balsam, in 1989 and got divorced in 1993. He dated several famous women such as Stacy Keibler, Elisabetta Canalis, Linda Thompson, Krista Allen, Renee Zellweger, and Cameron Diaz.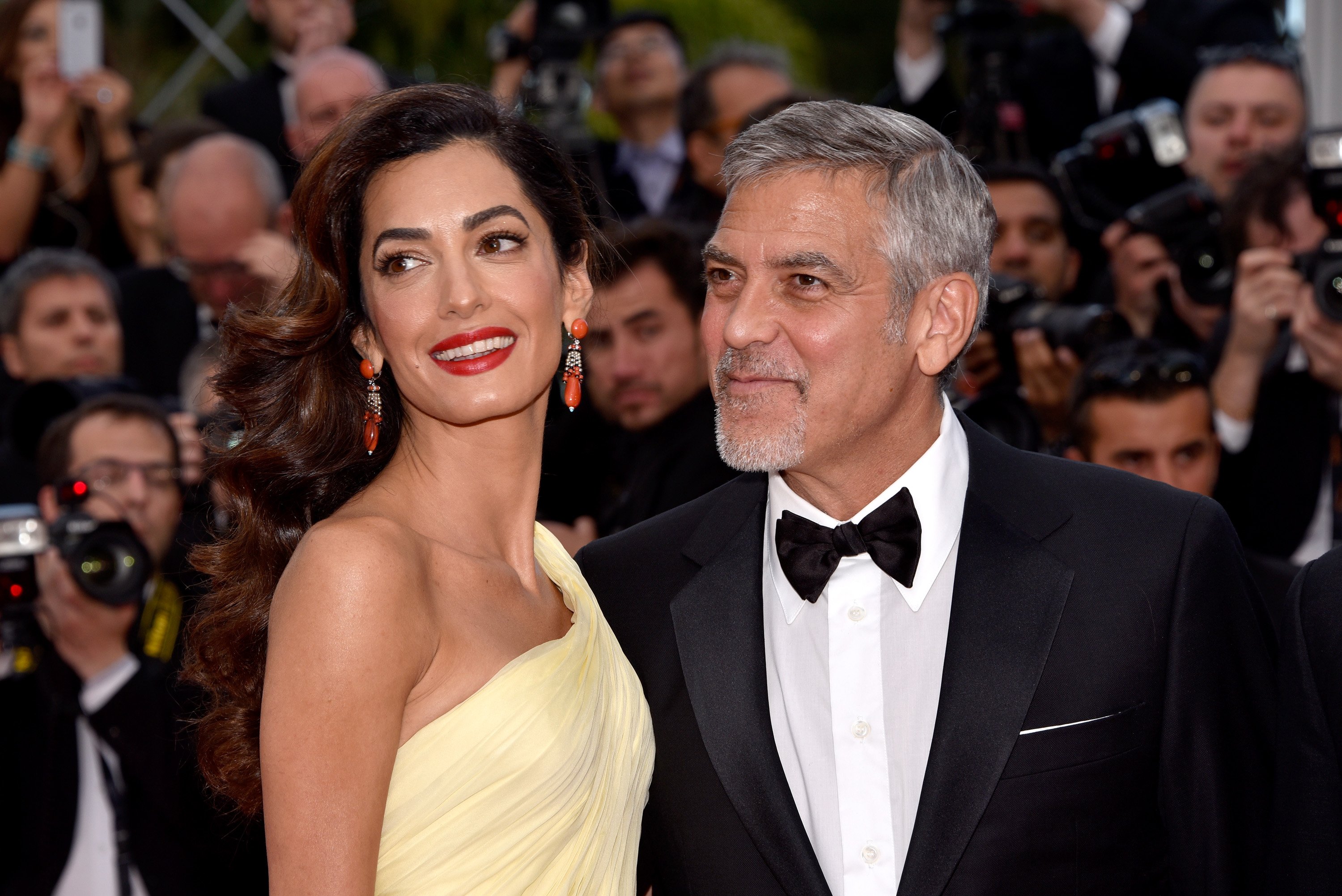 HE THOUGHT HE'D NEVER GET MARRIED UNTIL HE MET AMAL
He always thought he'd never get married, saying that between work and his friends, he felt his life was complete until he met the lovely Amal, and he realized how empty that part of his heart had always been.
The two met in September 2013 at a fundraiser. They were introduced to each other by a mutual friend, and six months into meeting her, the actor already knew he wanted to marry her.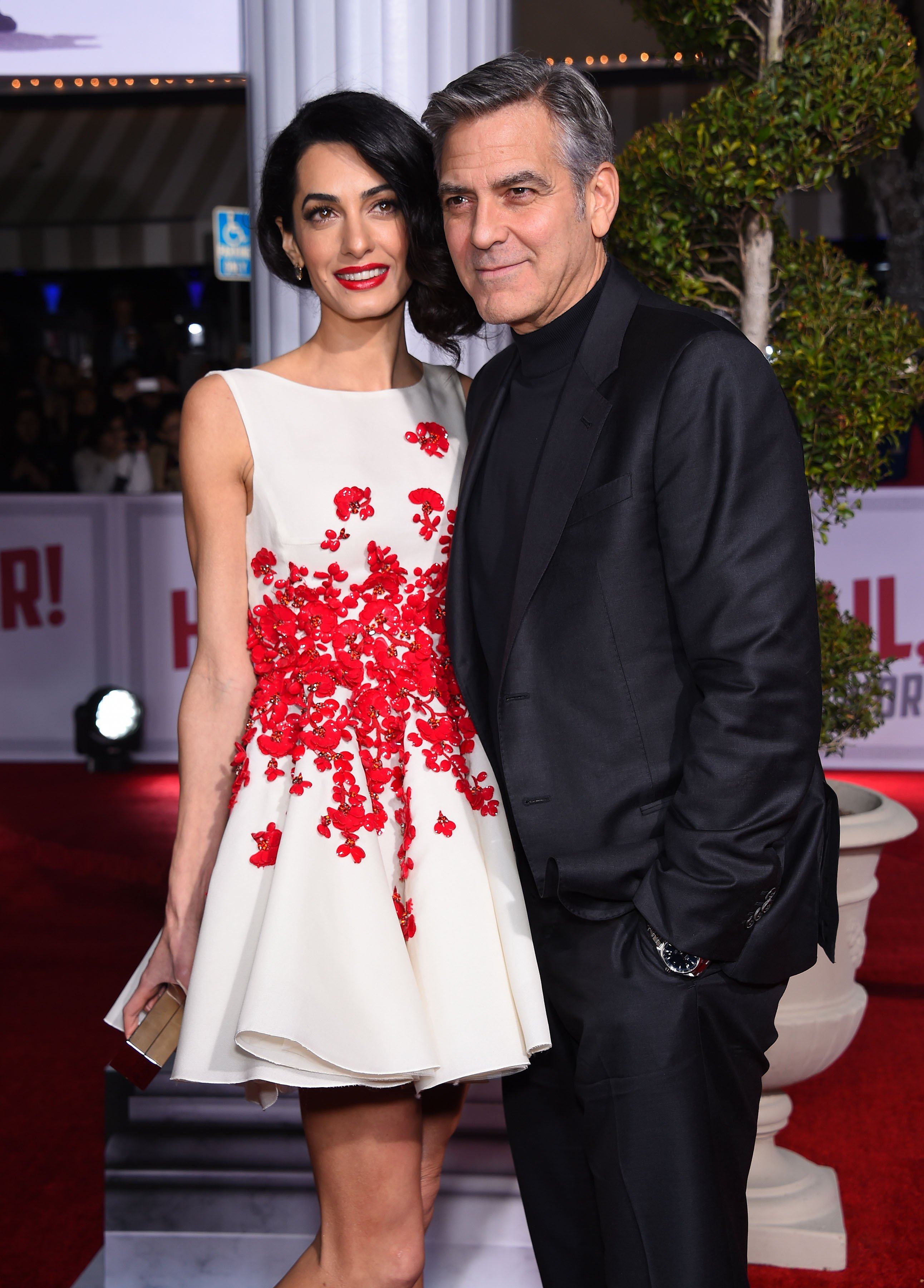 What did it for him was perhaps the fact that Amal was a human rights lawyer and not a celebrity like the rest of the women he'd dated before her. 
THE PROPOSAL WAS ANYTHING BUT PERFECT
The proposal, however, was anything but perfect. Clooney says that he'd planned out everything to the letter, but when he popped the question, Amal took about 25 minutes to give him an answer. She kept looking at the ring and then back at him until he finally said:
 'I hope the answer is yes because I'm 52 and I could throw my hip out pretty soon.' And she said 'yes,' so it worked out."
They had their wedding at a palace in Italy called the Ca'Farsetti. In attendance were 105 guests. The couple is pretty private about their personal lives, even though they are often pictured together during high-end events.
ENTER THE TWINS - ALEXANDER AND ELLA
In 2017, the couple welcomed their twins, son Alexander and daughter Ella. Alexander came first at 12:54 while his sister shortly followed, coming in at 12:56.
Clooney says Ella is the one with the big personality, adding that at only two years, she's the most assertive of the two. He says she knows what she wants and how to get it.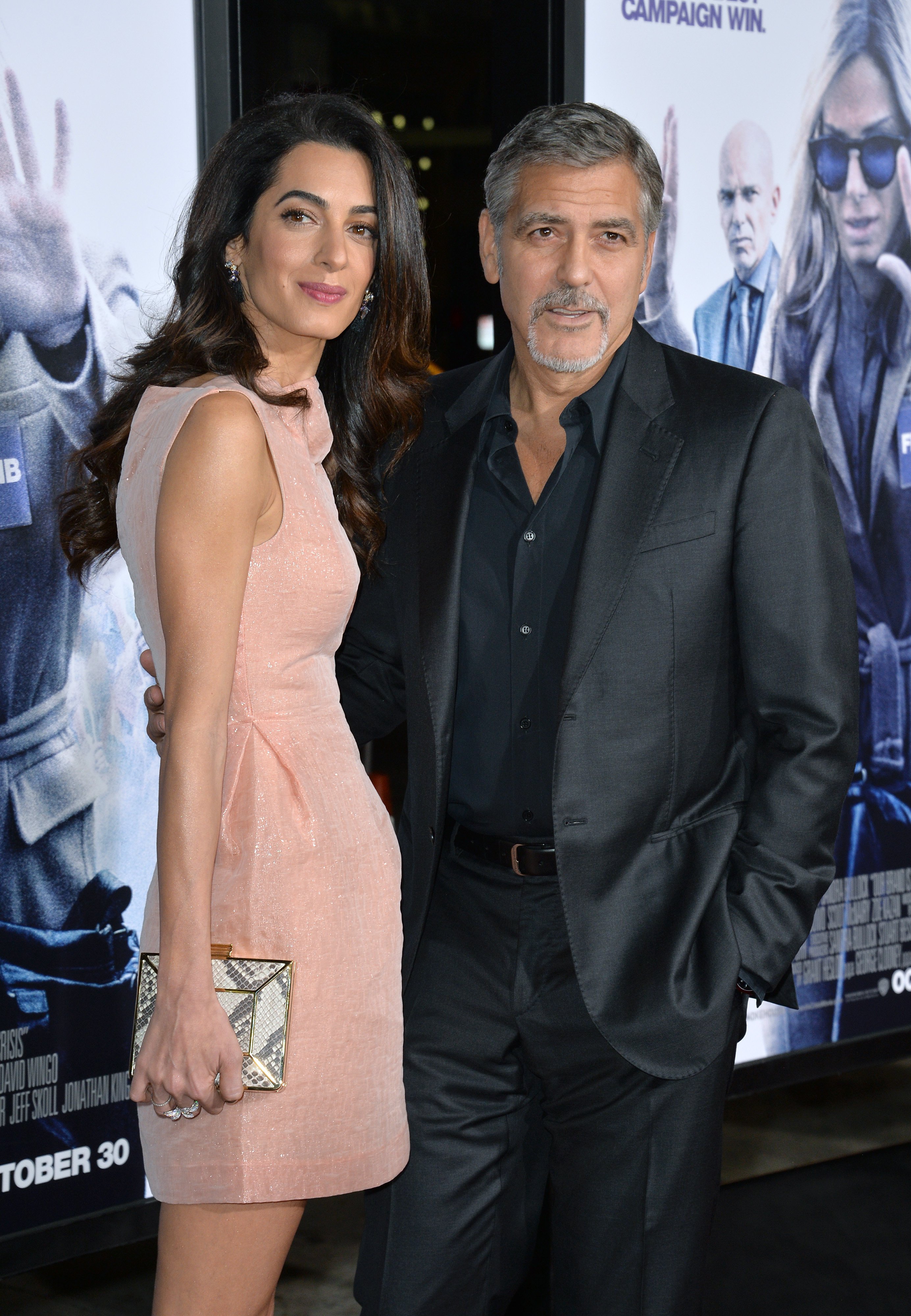 [Amal and Clooney's] giant puppy, Rosie, also tagged along for the fun weekend.
It is also evident that Ella takes after her mom and is always in Amal's closet with her purses, while Alexander has his dad's essence, and he's almost always outside hugging the car.
Clooney also admits that while at two years, most kids are considered to be in their terrible two's with their emotions all over the place, Alexander and Ella are good kids and laugh a lot.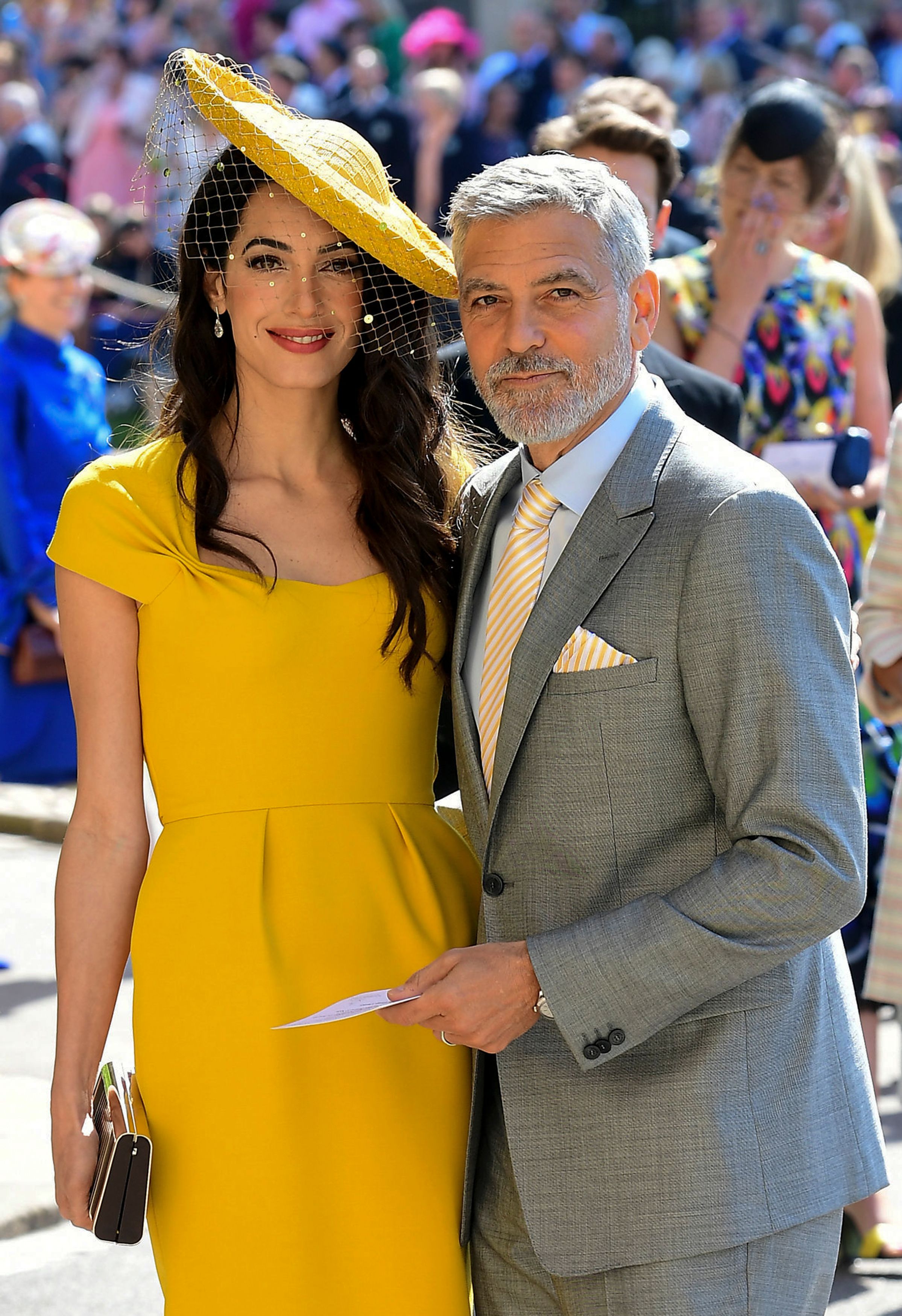 Between having two kids and traveling so much for work, Clooney says traveling with toddlers can only be compared to a circus, which is a significant change from when he was a bachelor and could just up and leave. He says:
"I got married at 53 years old. For most of my life, I was able to just pick up and do something on my own. And now it's like you can't get into the car without baby seats. I am now the master of putting a baby seat in a car."
The kids are bilingual, and at only two, they could already count to twenty in both Italian and English. Clooney says they have their mother's brain. They've also taken after their dad's love for pranking. 
Asked about his babies' names, he says he did not want weird names because they will already have enough trouble being the children of famous people. He says he did not want them to go through what other celebrity kids have gone through.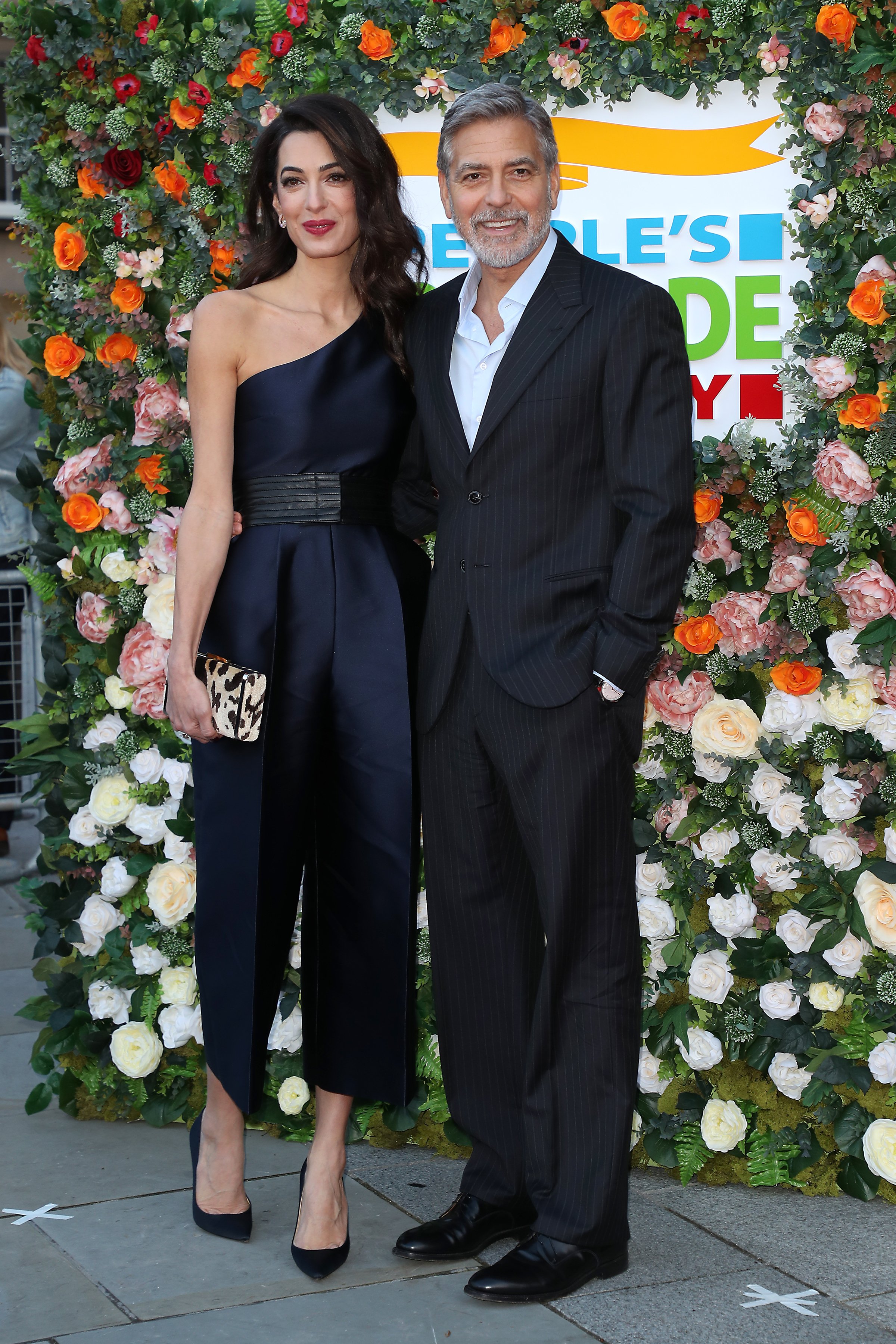 PREGNANCY RUMORS
On July 30, a rumor emerged that Clooney and wife Amal were expecting their third child. However, the couple's representative shut down the reports saying they were untrue. 
Amal and Clooney are enjoying parenting their 4-year-old, and for their fourth birthday, they celebrated the big day at their family home, Villa Oleandra, near Lake Como. Their giant puppy, Rosie, also tagged along for the fun weekend.