The Office Melora Hardin Welcomed 2 Kids with Gildart Jackson Who Have No Choice but Spend Time with Her
Melora Hardin and her husband Gildart Jackson are parents of 2 lovely teenagers. The star actress revealed how she enjoyed the forced time she got to spend with her kids during the lockdown.
Melora Hardin, "The Office" alum who starred as Jan Levinson in the popular sitcom, spoke about spending time with her daughters during the pandemic. She hilariously mentioned that her "teenage daughters are completely trapped with her."
The actress usually spends a lot of time away from her family, traveling back and forth from her home to work. However, due to the COVID-19 restrictions, she is enjoying the forced time with the girls and her husband Gildart Jackson.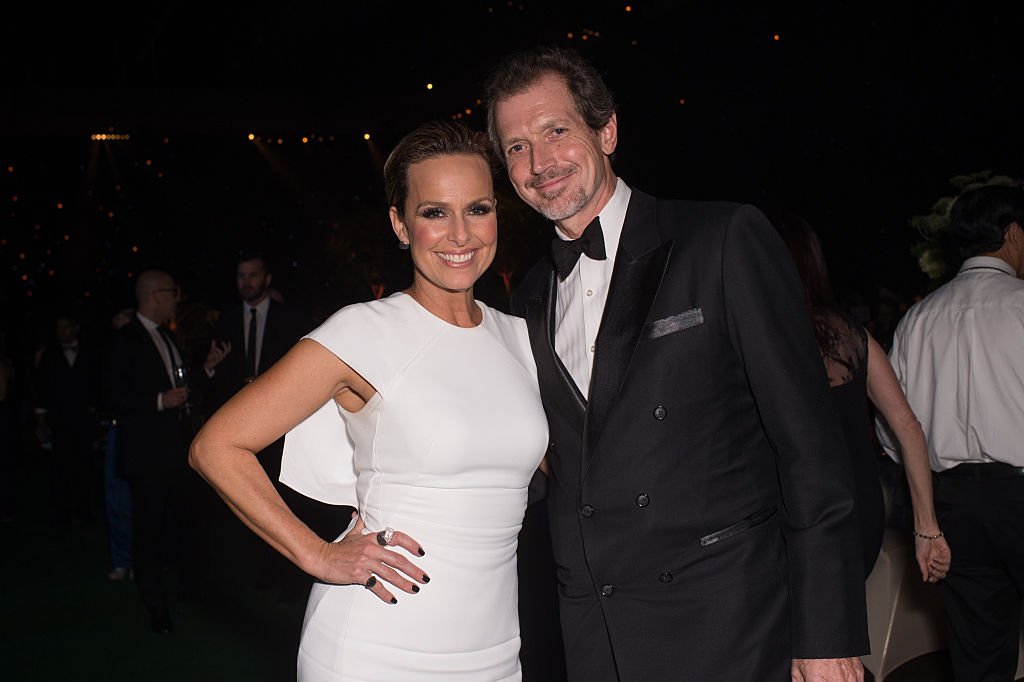 FAMILY TIME
Hardin's daughters, Piper Quincey Jackson, 16, and Rory Melora Jackson, 19, have beautiful, radiant blonde hair like their mother. Piper's Instagram page is constantly flowing with photos of moments she spends with her sister and friends. 
The movie star's eldest daughter, Rory, whose middle name is Melora, seems fashion and politically driven. Her Instagram page shows unique photoshoots, and a time she protested for students constantly living in fear.
Hardin recalled a time they sat for dinner during the lockdown. Rory noted that they were a lucky family to be satisfied in each other's presence because she knew many families constantly at each other's necks.
[Gildart] once noted that he doesn't work as much as [Hardin], making him spend enough time with the girls.
The actress's husband, Gildart, was also with his family during the pandemic, and "The Bold Type" actress stated that the girls had no choice but to stay with her and their dad.
HARDIN AND JACKSON'S PARTNERSHIP
Hardin and her husband once worked on a 2009 drama, "You," written by Gildart, starring the couple with their daughters. Hardin once opined that the family's ability to work together was thanks to her and Gildart's parenting.
She stated that she and her husband always compromise regarding the kids' life, and they even took turns when it came to being disciplinarians. Hardin also revealed that she liked giving her daughters a sense of independence.
HARDIN'S TAKE ON PARENTHOOD 
During an interview, the "17 Again" star revealed interesting details about her parenting style. The star believes in creating an excellent example for her daughters through her actions and character.
The mother-of-two explained that she had desired a natural home birth just like most animals. She also noted that she doesn't mind the body changes that came with pregnancy.
"The Office" star revealed that Rory watched her give birth to Piper and her midwife explained that the girl would not easily forget the experience of watching her sibling being born.
She further explained that she breastfed her kids till they were about 2 years old because she believed it came with a specific mother-child connection. Because of Hardin's busy career, the relationship that comes with breastfeeding is essential to her.
GILDART'S TAKE ON PARENTING
Gildart is pretty involved in the lives of his daughters. The writer and actor once noted that he doesn't work as much as his wife, making him spend enough time with the girls.
He also acknowledged that although his wife has a time-consuming profession, she has made it a ritual to give their children quality attention. The father also explained that they usually leave the kids with a nanny when they both had to be away.
Gildart is well-known for his time on the 2006 series "Hellsing Ultimate." An animated drama based on a secret organization in charge of checking all vampires activities and protecting people.
He starred in the 1999 drama "The Big Brass Ring'' alongside William Hurt, Jefferson Mays, and other movie stars. He also played roles in "Deadly pursuit," "When Billie Beat Bobby," amongst others.