Chris Brown Spends Time with His 2 Kids & Fans Are Surprised Son Aeko Is Already Walking
Chris Brown recently shared a rare picture of him with his two children, son Aeko and daughter Royalty. Many of his devotees were surprised at how quickly his son had grown. 
Chris Brown is arguably one of the most successful R&B singers today. His musical style has been called polyhedric, with his R&B being influenced by several other styles, primarily hip-hop and pop.
The 32-year-old, who has sold over 140 million records worldwide, is a loving father of two children. Nia Guzman is the mother of his daughter Royalty, with son Aeko born from his relationship with Ammika Harris.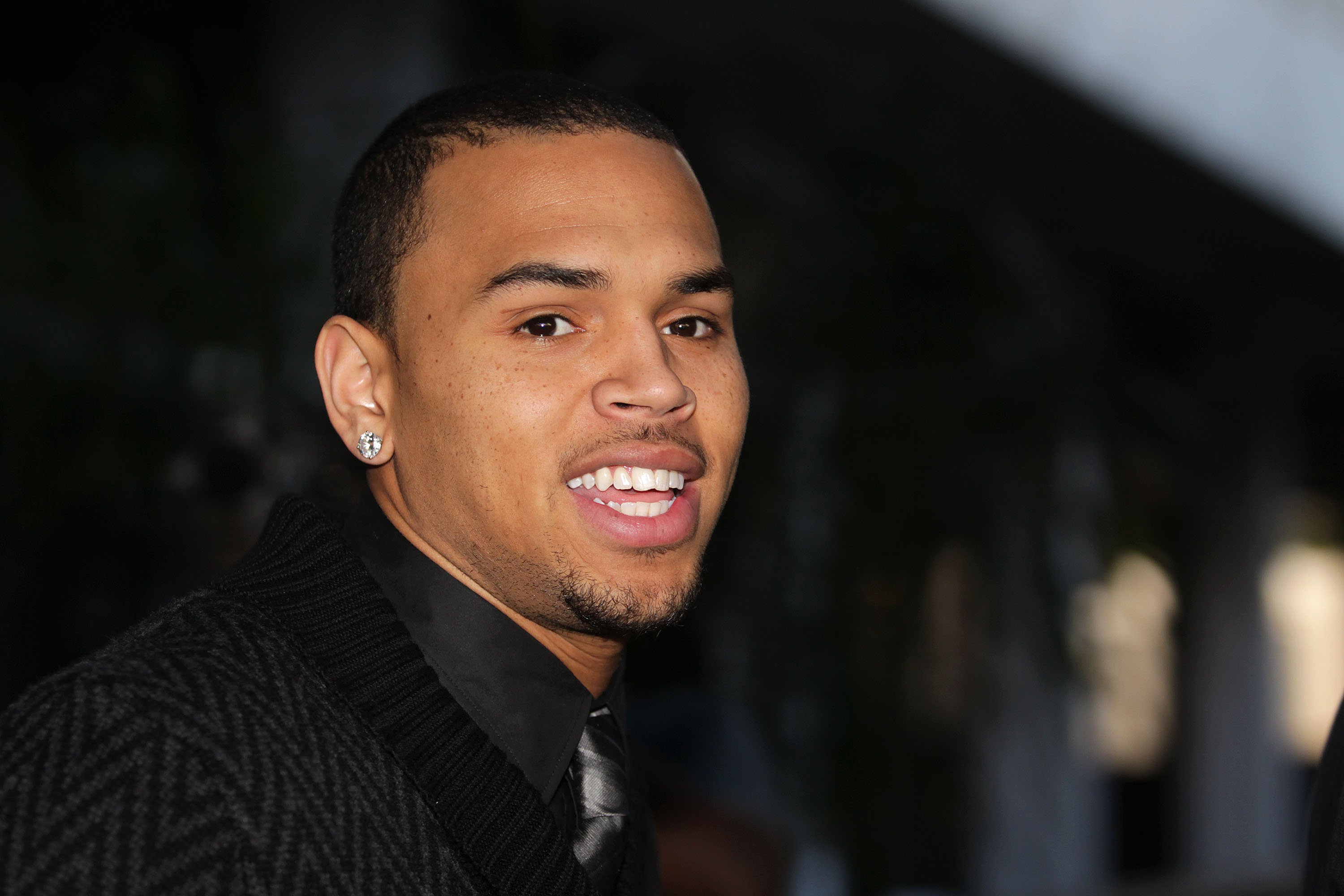 SPENDING TIME WITH THE KIDS
While he has a lot on his plate with his music career, Brown still manages to spend time with his adorable bundles of joy. Recently, the "Kiss Kiss" singer went on a vacation with Royalty and Aeko.
In the photo, which Brown's mother Joyce Hawkins shared initially but has since been taken down, Royalty is seen in a two-piece bathing suit while Brown and Aeko are both wearing shorts.
The acclaimed singer sat on the grass as his son stood in front of him, both smiling at one another. Royalty, on the other hand, stood behind Brown and put her hands on her famous father's shoulders.
Fans admired Brown's commitment to his children. Even though some noticed Royalty, more people paid attention to Aeko. The fact that he was already walking surprises them. One fan wrote:
"That can't be Aeko, not already!!"
Another added, "Wait he walking already?" A fan chimed that there was nothing better than a father who cared for his kids. Someone else commented that Royalty and Aeko really saved the singer's life.

SWEET SIBLINGS MOMENT
The official Instagram account for Royalty, which is run by her mother Guzman, also posted a picture on August 2 of her and her brother. The sweet snapshot shows Aeko brushing his sister's face.
During a 2015 appearance on "On-Air with Ryan Seacrest," Brown talked about his thoughts on fatherhood.

Aeko lives with his mother Harris in Germany, where she works mostly as a model. His father Brown, however, lives in Los Angeles. The three of them reunited in Europe during the week leading to Aeko's first birthday.
In addition, the three of them spent some quality family time together in Tulum, Mexico. Brown and Harris are currently focused on raising Aeko together as co-parents, with Brown prioritizing spending time with his son.
Despite the fact that Brown is completely in love with Royalty, his relationship with Guzman has always been a little tense. Their child support disagreement in 2018 was a major source of contention. 
However, once things were sorted out, Brown and former model Guzman began to focus on co-parenting and supporting their beloved daughter again. The former couple made her the priority in their lives.
CERTIFIED ENTREPRENEUR
At her age, Royalty has already made a name for herself within the fashion and beauty industries. In 2017, the little girl made waves when she debuted her brand new line, "Royalty Brown Collection."
Among the products offered in Royalty's line are dresses, T-shirts, sweatpants, and hoodies, along with accessories. Additionally, there are kid-friendly nail polishes and lip glosses in the collection.
HE LOVES CAR
Aeko showed a passion for cars from an early age and was inspired by his father. Harris shared a photo last May of him sitting up like a big boy while driving a blue and white kid's vehicle out of a store in Germany. 
Aeko's outfit consisted of a white T-shirt underneath a tan Gucci GG wool cardigan, demonstrating his fashion acumen once again. The outfit is one of Gucci Kids' newest styles, so Aeko is already setting a trend.
During a 2015 appearance on "On-Air with Ryan Seacrest," Brown talked about his thoughts on fatherhood. He claimed it's very humbling and calming. In addition to that, he said fatherhood had changed him.
Meanwhile, as Brown, who has also pursued an acting career, was unwinding with his beloved children, a lawsuit against him is still pending from his housekeeper related to a dog attack in 2020.