Leighton Meester & Adam Brody's Love Story — She Reportedly Was in Love with Him Years before Dating
Leighton Meester and fellow Hollywood star Adam Brody have been married for six years and counting. However, Meester reportedly had a huge crush on her husband years before they met. 
Hollywood couple Leighton Meester and Adam Brody met on a movie they starred in and experienced chemistry far beyond the confinement of movie-making. Years later, the pair decided to explore, and they haven't looked back since. 
While Adam grew to love his dear wife in the years they began dating, Meester shared that she had a crush on him way before they became an item. Check out the pair's love timeline.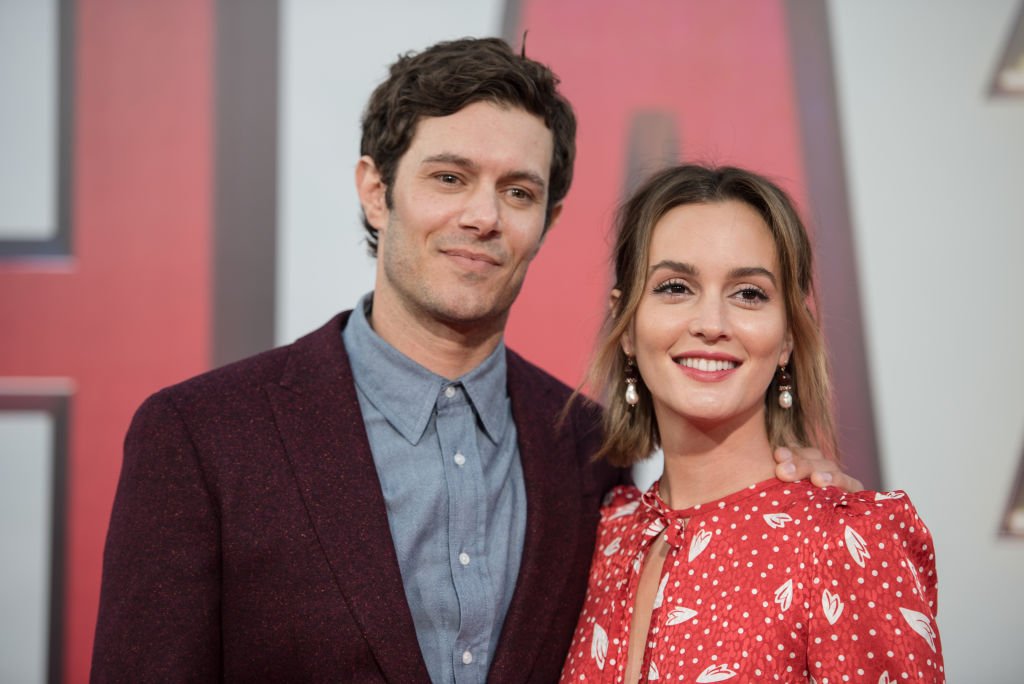 MEESTER'S CRUSH ON HER MAN
According to an insider, Meester always had a special place in her heart for the actor who played Seth Cohen on "The O.C." The insider added that when the duo finally met, Meester was nervous about working with him. 
Their fated meeting happened on the set of "The Oranges," and the chemistry they felt for each other blossomed. Meester has once related that she enjoyed working with Adam.
The actress gushed about how she cherished working with people she loved or admired, adding that it felt nice to mix business with pleasure. However, when the two were not working together, they kept in touch via texts.
Meester and Adam are a Hollywood duo who love their privacy, and this goes as far back as their dating years.
Adam Brody and Leighton Meester 💖 pic.twitter.com/uJLWw5g0Lk

— BuzzFeed UK (@BuzzFeedUK) April 20, 2021
WHEN BRODY MET MEESTER
Early this year, Adam opened up on how he and Meester met, and according to him, it was long before they worked on "The Oranges." He noted that it was during her days on "Gossip Girl."
The star actor recalled that he and the "Monte Carlo" actress met when the show's crew went to eat at Canter's. The pair had been introduced at that time, but it was for a fleeting moment.
Adam Brody Gushes About Wife Leighton Meester in a Rare Interview https://t.co/r72sf2xyHv

— Harper's Bazaar (@harpersbazaarus) March 30, 2021
They were colleagues in 2011 and remained cordial all through, even though he thought she was gorgeous. At the time, Adam was dating someone else, but there was a connection.
The "Ready or Not" actor recalled that he was also hesitant to be closer to the actress because he thought of her in the light of "Gossip Girl." Although, Adam also cleared up that he never stereotypes actresses. 
Absolutely Love This Surf Date That Adam Brody And Leighton Meester Went On https://t.co/NeSE5yHPvj

— BuzzFeed (@BuzzFeed) November 13, 2020
The "Shazam" star relayed that he did not fully realize how "incredible" his wife was until they got into a full-blown committed relationship. Since then, he has viewed Meester as his "moral compass and north star."
MEESTER REFLECTS ON "GOSSIP GIRL"
In a 2018 interview, the 35-year-old actress spoke on her thoughts about "Gossip Girl," years after completing her stint. Meester affirmed that she had no regrets.
The star actress explained that she viewed the film as her time in high school. This was so because, according to her, high school was something a person enjoyed but did not want to relive. 
Meester added that she was young at the time she starred in the movie. She also reassured fans that the period did not haunt her. The mother-of-two noted that she instead found it interesting as an adult.
INSIDE THEIR LOVE TIMELINE
As of last year, the celebrity couple became second-time parents. Meester and Adam welcomed a son, and Adam confirmed that their baby was a "dream boy."
Meester and Adam are a Hollywood duo who love their privacy, and this goes as far back as their dating years in the 2010s. The two reportedly tied the knot in an intimate ceremony in Northern California.
Adam Brody and Leighton Meester welcome second child: https://t.co/AfbDwEfHKy pic.twitter.com/eJP9nzE86h

— The Hollywood Reporter (@THR) September 11, 2020
By 2015, the lovebirds became parents to an adorable little girl, Arlo Brody. In 2017, Adam and his woman gave a joint interview where they excitedly talked about their real-life happy ending.