Michael Jai White Recently Revealed His Oldest Son Died at 38 - Meet the Actor's Other Kids
Michael Jai White is a doting dad who is not too busy to spend time and connect with his kids despite his busy work schedule. Sadly, he lost one from the pack a few months ago and recently talked about the grief; here's what he said.
The Black Hollywood star and martial artist Michael Jai White who had six kids began handling the responsibilities of being a father at a tender age. He was only 15 when he welcomed his firstborn.
According to him, both he and his son had a great relationship as they grew up together. However, while having a heart-to-heart talk with VLAD, he admitted that the boy who called him father first died after suffering from coronavirus.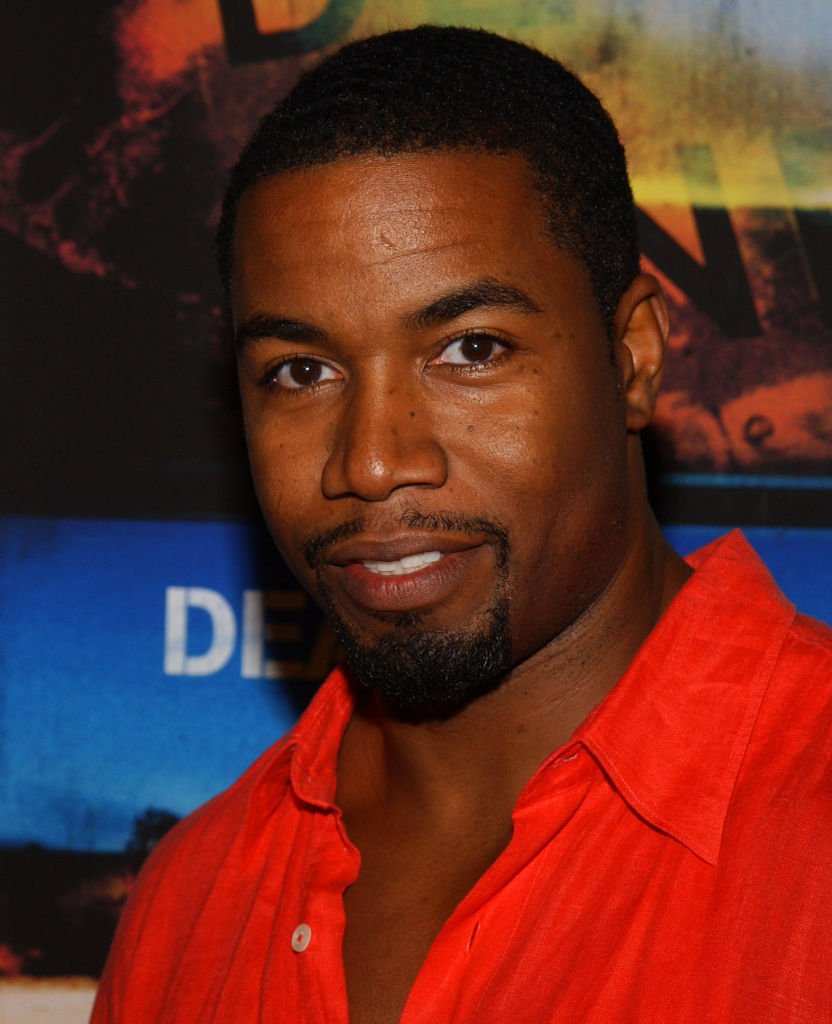 THE WHITE CLAN
Michael has five kids; three are confirmed to be biological; their names are Morgan Michelle, Jai Jordan, and Devin, from former relationships. The entertainer also has other kids, which he considers as his, even though they are not his biological children.
Michael's wife, Gillian Waters has two daughters from her marriage to Antonio Brown. However, the couple runs a happy, blended family.
During a recent interview, when asked how many kids he has, the martial artist joked about not recalling the number before pausing to answer that he does not discriminate among the kids as they are all his.
HOW HE HANDLES FATHERHOOD
The White patriarch is a very present father who also flaunts his bonding time with the kids online. From photos to videos, fans get to see how he interacts and hangs out with his mini-mes.
He recently shared a clip of himself with his two daughters debating how his look changed after shaving off his beard. Another throwback snap shared in May showed him posing side by side with his wife and their two youngest daughters.
During the last Christmas celebration, the couple rocked matching holiday sweaters and posed for unique family shots. The accompanying caption read:
"These pictures show the reason why I continue to be the happiest guy I know and also why I'm forced to use the bathroom of our local Starbucks."
A few days after the family update, Michael celebrated one of his sons with collage images including a father and son throwback and a recent photo. This was laced with a heart-melting and lengthy caption.
Without a doubt, Michael loves his kids equally, and even though he lost one of them, the actor continues to be an excellent parent, making it nearly impossible for the rest of the kids to feel the vacuum of a deceased brother.
WORDS ABOUT HIS DECEASED SON
Michael told a news outlet via YouTube that his son lived a rough life characterized by street elements. Although the actor refused to name the son, he added that he dealt with substance use. During the interview, he said:
"Unfortunately,  he was still kinda out there in the streets hustling, wasn't doing well, started getting on substances. He'd come out, go back in, all that type of stuff."
The celebrity added that his son who died never took the coronavirus vaccine. He had a weak immune system following the regular substance abuse, making it easier for the disease to attack his organs.
Michael's child was only 38 when he died. He left behind six kids, and was also a grandfather, making the actor a great grandad at age 53. The oldest grandkid is a 3-year-old toddler.
WHO IS GILLIAN ILIANA WATERS?
Waters is the woman with a special place in Michael's heart. Waters, who suffered from a failed marriage, found love again with Michael. The pair announced their engagement in 2014 and exchanged their vows a year later in a private wedding ceremony in Asia.
Waters is also involved in the entertainment business. She is an actress famous for her roles in "Ghost Whisperer," "How to Be a Player," "Days of Our Lives," and "Jackie Brown."