Daily Joke: Man Proved to Drunken Hotel Guests That Secret Services Were Watching Them
After a long, tiring train journey, an exhausted man decided to rest in a communal room. However, his plan for a good nap was shattered as three drunken men were chattering away loudly in the room.
Their conversation centered on anti-government comments, and offensive jokes about Khrushchev. The newcomer spent minutes trying to block out the loud chatters and laughter and willed himself to sleep to no avail.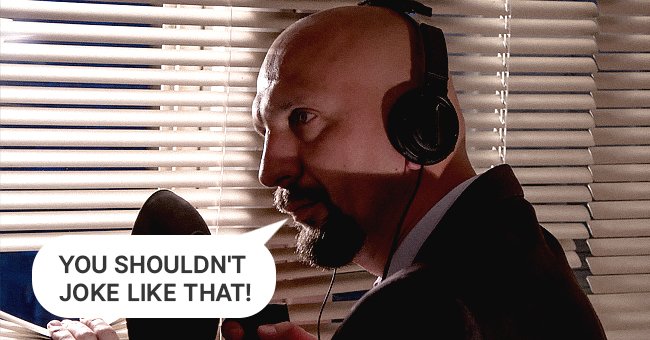 Finally, he cooked up a plan to get him out of the frustrating situation. The angry man casually walked out of the room into the corridor and asked one of the employees to bring him a cup of tea.
After that, he returned to the room and proceeded to address the three drunk men, saying, "Comrades, you shouldn't joke like that here. Every room is bugged, you know?"
The men laughed at his assumptions, dismissing them as nonsense. The man heaved a deep sigh and spoke again, "Well, let me show you."
With that, he walked up to a socket, pretended to press something as he spoke into it, "Comrade major, can I have a cup of tea please?"
Sure enough, the employee he approached earlier walked in as if on cue. He accepted the tea graciously and waited for the staff member to exit the room before voicing, "See? Told you."
Upon witnessing the coincidence play out, the three men fell silent, maintaining gloomy expressions for the rest of the night. Finally, the man caught his beauty sleep.
When he awoke by morning, the traveler found the room empty, with no sign of his three noisy companions. The man was curious and decided to investigate further to find out why all three had suddenly disappeared without a trace.
Strolling downstairs to the reception, the man asked the receptionist about the three men he met the previous night. She responded:
"At 3 in the morning, the KGB came and arrested them. Comrade major also said that he liked your little trick, but warned you to be careful next time."
Did you enjoy this joke? Here is another one about three men who set out on a journey together and were left with terrible choices for hotels to spend the night. 
Source: Reddit