Dorit Kemsley's Is Happily Married for 6 Years & Once Revealed The Wedding Made Her Soul Feel Whole
Dorit Kemsley is happy with her beautiful family and marriage of six years. For her 6th wedding anniversary, the RHOBH star revealed how being with her husband Paul Kemsley makes her feel complete.
Dorit Kemsley who is well known for her glamorous style and flawless looks on RHOBH, celebrated her 6th wedding anniversary with Paul Kemsley with the most thoughtful post.
The star reflected on the magical day she tied the knot with Paul with ten throwback photos from their nuptials. The pictures gave her fans different views of the activities at the wedding.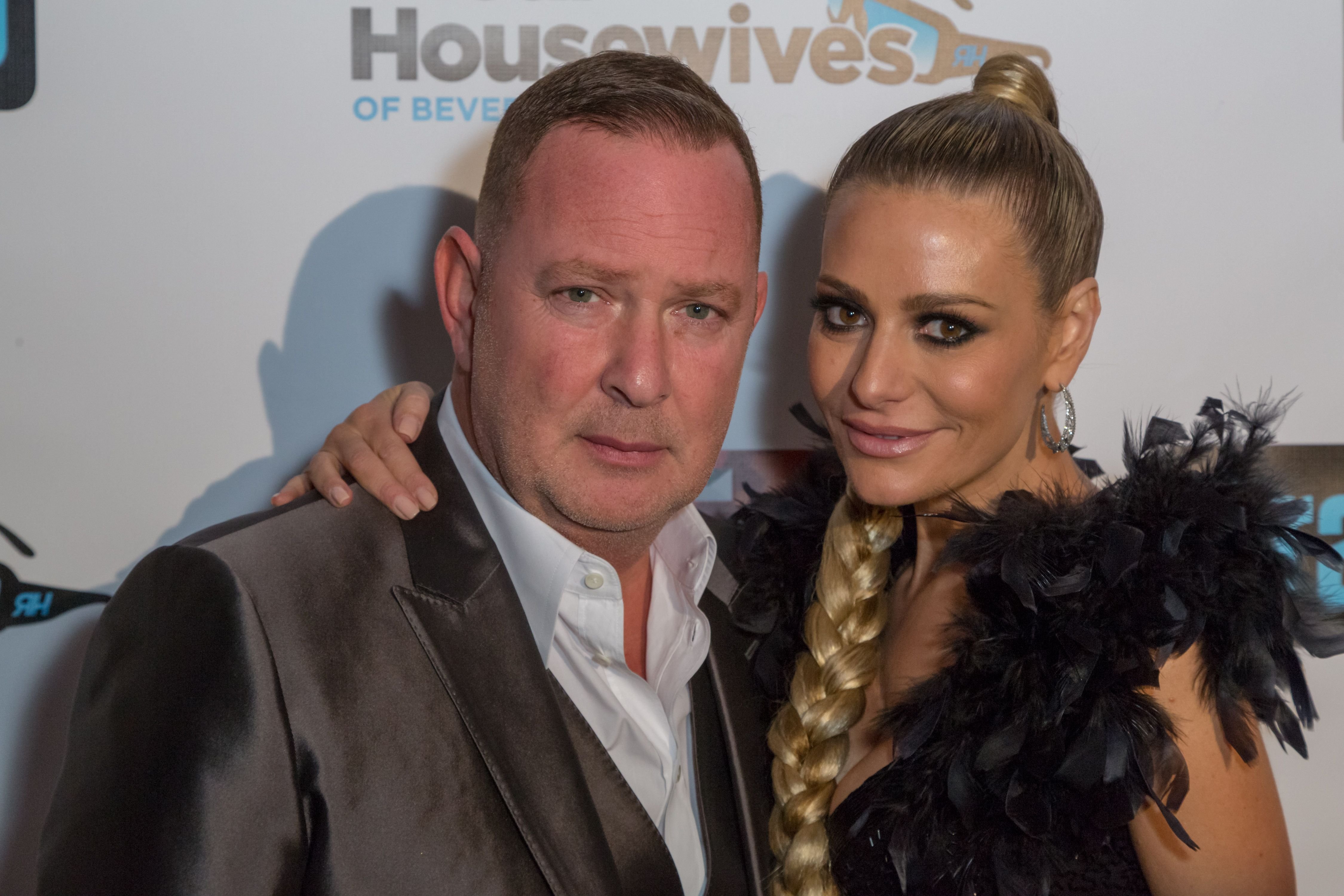 THE 6TH WEDDING ANNIVERSARY
In the snapshots, Dorit looked stunning in different wedding dresses that fitted her elegant figure perfectly. One of the images shared showed the couple taking a bite out of their five-tier wedding cake, and another showed them on the dance floor.
The post came with an epistle where Dorit shared enjoyable memories about their marriage, time together and how it made her feel. The star poured out her heart, and the heartwarming caption partly read:
"And even though you may drive me crazy at times; I wouldn't change a single day with you. My soul became whole the day I married you."
Dorit wasn't the only one that commemorated the day. Her doting husband also shared a photo from the wedding day that showed the two in a tight embrace. His caption read, "Happy 6th Anniversary buba .... Love you then now and always ...."
Although married for six years now, the two lovebirds can't get over each other, and their love grows every day. Once during an interview, Dorit stated that Paul still makes her feel special despite all their years together.
Dorit has also revealed that she loves children and is most likely willing to expand her family.
INSIDE THE COUPLE'S DREAMY MARRIAGE
Since Dorit has been romantically inclined with Paul, the two appear to have a divine bond. The couple said their vows in 2015 at the Rainbow Room in New York City.
According to reports, they met through friends while Paul was in New York City for business. After they got married, the pair moved to Los Angeles, where they reside with Paul's kids from his previous relationship and their two children together.
PAUL'S LIFE AND BUSINESS 
Paul has been seen a couple of times on RHOBH with Dorit. The business mogul owns Nixxi Entertainment, a talent management organization that he runs with Dorit. 
He also works as a property developer and real estate manager. In May 2006, the British-born business mogul bought a block in London for £40 million, which he later sold and made a profit of £32 million.
In 2010, Paul helped in the relaunching of the New York Cosmos soccer league but, he sold his rights and re-invested in Pele. At the moment, he and Dorit's seemed to be more focused on running Nixxi Entertainment together and enjoying their life.
DORIT AND PAUL'S ROMANCES
During a phone interview with The Daily Dish, Dorit reflected on the early years of her romance with Paul. The star explained that she and Paul didn't have a first official date for months after they met.
The two had a few things in common, and the mutual attraction they shared was apparent. She noted that she wasn't over the top about Paul at first because he had a past relationship and kids, and she was all about her business in New York. 
However, when the lovebirds finally had their first date, it was magical, and they have continued a beautiful relationship since then. The couple welcomed two children, son, Jagger, and daughter, Phoenix, following their marriage. 
Dorit has also revealed that she loves children and is most likely willing to expand her family. Although already a mother of two, the star noted that she would love to have two more kids.
But, the Nektaria Wedding gowns and Beverly Beach swimwear fashion brand owner is concerned about her age and ability to have more kids, even though she is aware that women in their 40s still have kids these days.
She further praised all women out there who have babies way into their 40s. Still, she noted that she wasn't sure having another baby is a road she is ready to walk down at the time.